Two Seattle startups announced funding today, raising $5 million each. Though they work in very different industries, both companies say they will use the new cash to refine their technology offerings before expanding across the country.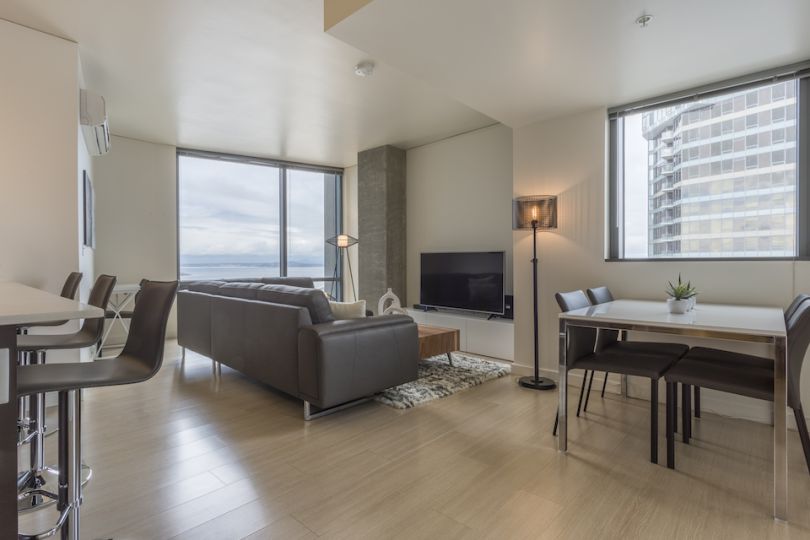 Domicile announced a $5 million round today for its business accommodation platform.
The Seattle-based startup connects business travelers with centrally located, fully furnished apartments and offers the kind of round-the-clock customer support one traditionally expects from a hotel. Business travelers can use Domicile for short or long term stays, where they would have once used hotels for the former and corporate housing firms for the latter.
In a statement, Domicile co-founder and CTO Simon Tam said it was easy for businesses and travelers to adopt the company's platform.
"With our technology, company managers and employees are able to search, reserve and book their corporate housing, relocation and transient travel using the same tools against the same inventory in real-time, with negotiated rates and in compliance with booking policies," said Tam, who was a co-founder at Expedia and Egencia, in the release.
Los Angeles' Crosscut Ventures lead the round, which included $3.6 million in new financing. Other investors include Seattle's Madrona Venture Group, Zillow Group CEO Spencer Rascoff, Amazon Consumer CEO Jeff Wilke, former Expedia CEO Erik Blachford and Zillow Group President Greg Schwartz.
Domicile will use the funding to refine their technology platform — with a mobile app in the works — and to expand into new markets beyond Seattle.
According to one 2016 study, a physician can spend up to two hours logging information on a computer for every hour spent actually treating a patient.
That's a gross misuse of a doctor's time by any measure, and one that Seattle startup Saykara is attempting to fix. The company announced a $5 million funding round this morning for a solution that claims to cut the time doctors spend on documentation by 70 percent.
Saykara's virtual assistant listens in during patient visits, using artificial intelligence and natural language processing to automatically fill out electronic health records.
The technology is now commercially available and currently in use at several large and mid-sized healthcare systems, according to a press release.
The round was led by Seattle's SpringRock Ventures, along with NewYork-Presbyterian Hospital, Elevate Innovation Partners and Madrona Venture Group, who also participated in Saykara's last round of funding. As part of the funding, SpringRock Ventures Managing Director Kirsten Morbeck will join Saykara's board of directors.
"Saykara's differentiated approach to solving the documentation burden for physicians has enabled it to build a compelling product that clinicians find indispensable," Morbeck said in a statement. "We look forward to helping Saykara's team address this massive problem with a market-leading solution."