Imagine life as a Seattle dog: lazing around all day, getting absurdly excited to go for a neighborhood walk, mountain climb or hike through the forest and, increasingly, spending your days in an office surrounded by loving humans and — gasp — other dogs!
The luckiest pooch parents get to take their dogs to work with them, a perk necessary for apartment-dwelling pups. We've found ten Seattle tech companies with pet-friendly offices — including one that was even named after a pet.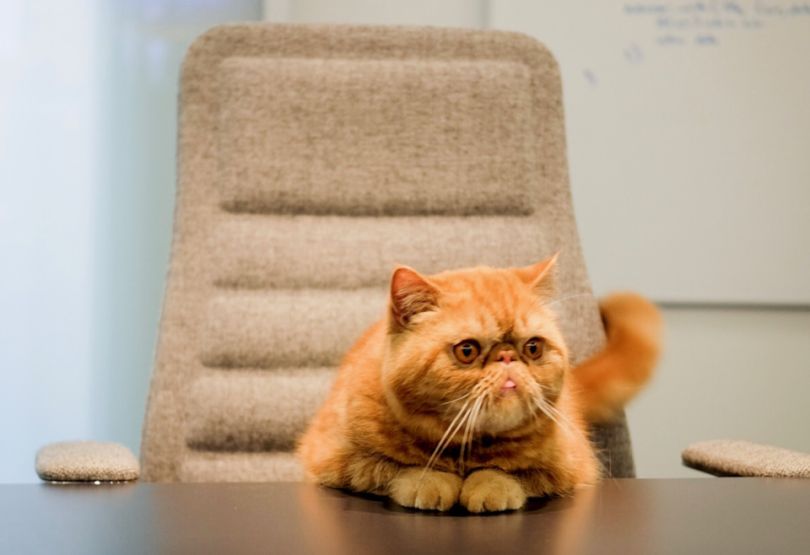 Founded: 2006
Headquarters: Downtown Seattle
Besides hanging out with pets: Ookla designs software for internet testing, data and analysis. The company's flagship product is Speedtest, a dashboard for measuring internet performance and other network diagnostics. The company originally spun out of Seattle-based internet service provider Speakeasy, and millions of people now use Speedtest to test their internet connectivity each day.
Fun fact: The company was named after co-founder Doug Suttles' cat. "We originally chose the name simply because I owned the domain," Suttles told Built In Seattle earlier this year. Your company can't get much more pet-friendly when the co-founder registers a domain for his beloved pet cat.
Bonus perks: Wellness programs, employee stock purchase plans, generous parental leave, flexible work schedules, remote work programs, a game room and fitness subsidies.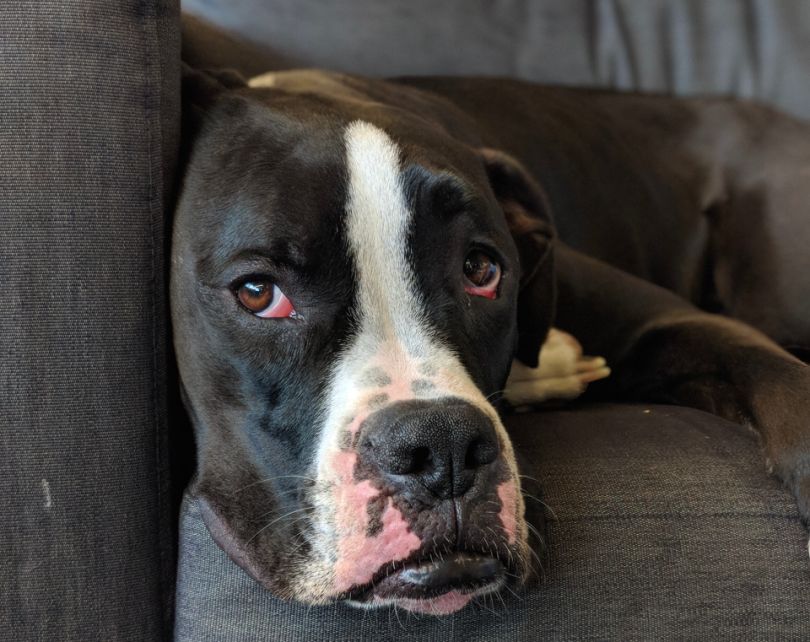 Founded: 2013
Headquarters: University District
Besides hanging out with pets: As digital technology filters into more and more industries, many businesses are having to hire engineering teams for the first time. Karat conducts first-round interviews on behalf of its clients, using data-driven insights to shape hiring strategies and become increasingly predictive over time. And it's not just older businesses that trust Karat to help hire their engineers — Intuit, Citrix, MuleSoft and InVision all use the company's services as well.
Bonus perks: Company equity, unlimited paid time off, flexible work schedules, generous parental leave, remote work programs, commuter benefits and beer on tap.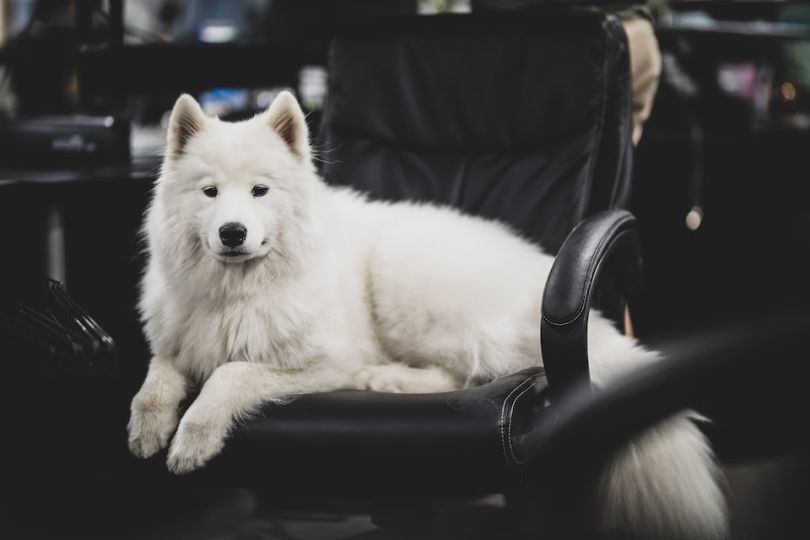 Founded: 2011
Headquarters: Belltown
Besides hanging out with pets: Rover connects pet owners with dog walkers, sitters, boarders and day cares. The company has raised over $310 million since its founding in 2011, as millennials find more and more ways to pamper their pets. A mecca for dog-loving tech heads, Rover hosts around 60 employee dogs in the office each day.
We recently profiled Coconut, a two year-old Samoyed who enjoys squeak toys, singing for treats and pretending office chairs are sleds.
Bonus perks: $1,000 to help adopt or foster a dog, stocked kitchens and generous paid parental leave.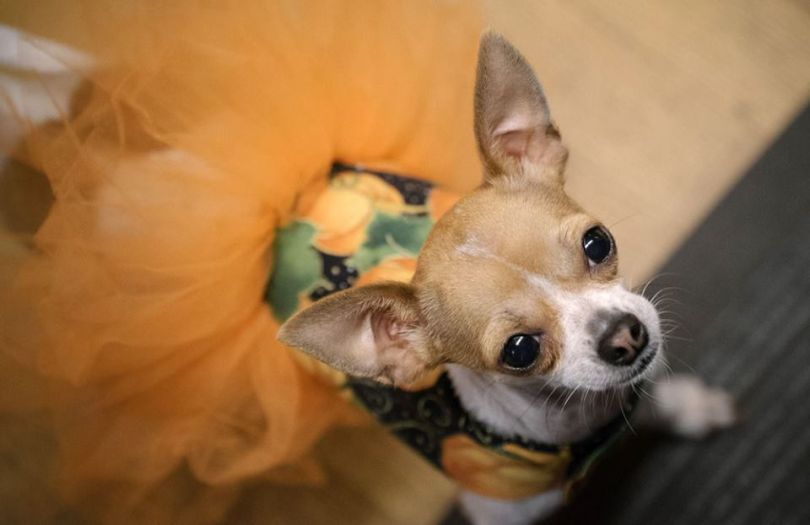 Founded: 2006
Headquarters: SoDo
Besides hanging out with pets: RealSelf's online marketplace and community hub provide content and context around cosmetic surgery procedures and treatments. Users can leave reviews, ask questions and connect with physicians who specialize in an extremely wide array of treatments. The company raised $40 million in April, its first round of funding in ten years, in an effort to take its platform worldwide.
Bonus perks: Pet insurance, an onsite gym, 401(k) matching, generous parental leave and paid time off policies, beer on tap and fitness subsidies.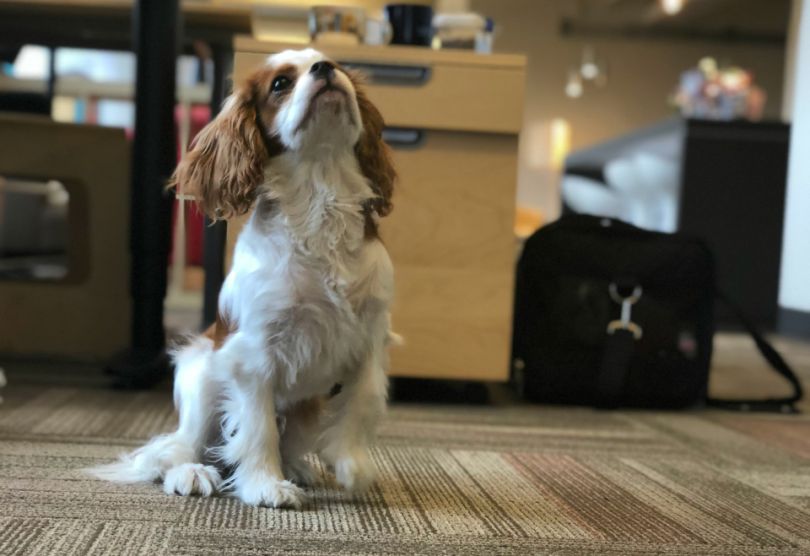 Founded: 2016
Headquarters: Pioneer Square
Besides hanging out with pets: Xealth's cloud-based healthtech platform helps physicians share exercise programs, treatment regimens and reading material with patients — and then monitor how those patients interact with that content. The company recently announced a new feature allowing doctors to recommend over-the-counter items, like ice packs and knee braces, which users can buy inside the app through an integration with Amazon.
Xealth's four-legged teams are headed by a Cavalier King Charles Spaniel puppy named Kipp, whose chief duties include grand tours of the office in search of snacks, toys and games of puppy tag.
Bonus perks: Company equity, performance bonuses, generous parental leave, flexible work schedules, remote work programs, unlimited paid time off and free access to the Smith Tower gym.
Founded: 2006
PNW Headquarters: Cascade Neighborhood
Besides hanging out with pets: Quantcast's software helps publishers, marketers and website owners better understand user experience. Founded in San Francisco, the company's platform measures customer interactions, interests and trends. With the application of machine learning, Quantcast can generate predictive models unique to each customer and their needs, adapting and updating according to the signals put out by individual consumers as they move through the web.  
Bonus perks: Flexible work schedules, company equity, games area, puzzle table, catered lunch three days a week and offsite lunches one day a week, relocation assistance and a full bar and beer fridge.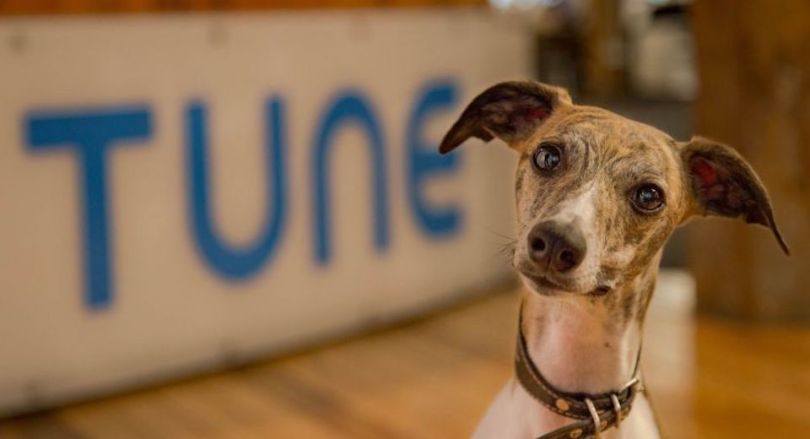 Founded: 2009
Headquarters: Belltown
Besides hanging out with pets: TUNE works with the likes of Zillow, Expedia and Uber to scale their mobile advertising campaigns, reaching users and tracking conversions across multiple devices and channels. The company's software solutions help businesses optimize marketing campaigns in a variety of ways, including the ability to track ad performance across platforms; calculate return on investment; manage publishers, influencers and affiliates; and keep track of leads.
Bonus perks: Company equity, beer on tap, free daily meals and a community service program dedicated to thought leadership, education, environmental protection and diversity.
Founded: 2004
Headquarters: Ballard
Besides hanging out with pets: Gravity Payments provides credit card processing services for small, independent businesses. The Ballard-based company also helps its clients with e-commerce and mobile transactions, plus a bit of business consultancy on the side. The company has bootstrapped since it was founded in 2004 to help small businesses accept credit card payments, and now lists clients in all 50 states nationwide.
Bonus perks: 401(k) matching, unlimited paid time off, fitness subsidies and commuter benefits.
Founded: 2006
Headquarters: Belltown
Besides hanging out with pets: Avvo's directory of legal professionals helps users find lawyers specializing in everything from admiralty law to wrongful termination suits, and everything in between. The company also connects users with qualified experts to answer their legal questions, and has amassed a database of more than 12.8 million answered questions. Avvo's VP of Chew Toys and Belly Scratches is a goldendoodle named Taro who, according to our sources, is not afraid to speak up in meetings — though she also tends to fall asleep when the agenda moves away from her areas of expertise.
Bonus perks: 401(k) matching, plus health, vision and dental.