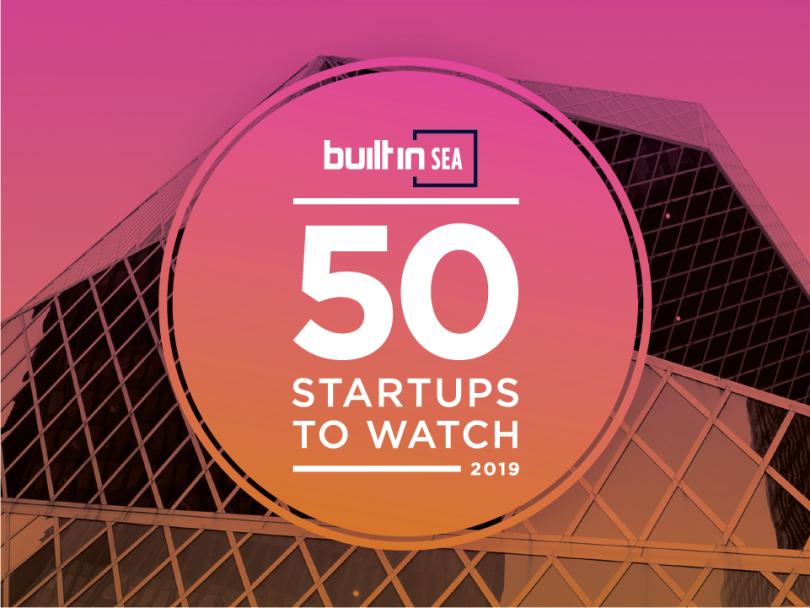 While the nation's attention has largely focused on the big five tech giants over the last year — Microsoft, Amazon, Apple, Alphabet and Facebook — we've been keeping an eye on the Seattle startup scene. And we're pleased to report that, while Amazon shifts its center of gravity away from the Northwest, Seattle's pipeline of locally based tech startups remains remarkably strong.
There are lot of reasons for that. Microsoft, Amazon and Seattle's other major players continue to draw the world's best tech talent to Puget Sound, while the University of Washington's world-class computer science program supplements that supply with yearly crops of highly sought-after graduates. A wide network of startup incubators and accelerators support fledgeling companies, and the region's venture capitalists remain active and committed to the local industry.
It took quite a bit of work to narrow this list down to 50 — we could have easily run a list of 100 startups to watch, instead. But we feel this list represents the depth and diversity of Seattle's startup scene. Each of these companies is less than five years old, based somewhere in the Seattle area and brandishes new and very exciting technology.
Seattle Startups to Watch Hiring Now
Snap! Raise
Pivotal Commware
DefinedCrowd
Jeeva Wireless
Pulumi
JetClosing
Sometimes, fundraising isn't so fun — just ask any educational program leader who's ever had to go door to door. Luckily, Snap! Raise acts as a fundraising partner for youth teams and educational programs, allowing kids and organizers to spend less time going door to door and more time doing the fun stuff they signed up for. According to Snap! Raise, the average program leader spends over 13 hours each week on administrative chores, including four hours of fundraising. By setting up fundraising web pages, pulling financial reports and tracking contributions and participant activity, Snap! Raise essentially takes those tasks off program leaders' plates, while social media integrations help connect the fundraiser with a wider audience.
The farm-to-table movement isn't just about restaurants. It's also about consumers who want access to fresh, local, high-quality meat right in their own homes. But most people don't want to trek all the way out to a farm — and with Crowd Cow, they don't have to. Crowd Cow connects discerning foodies with local farmers who raise cows, chickens and pork in a sustainable fashion. In addition to their consumer-facing meat delivery service, Crowd Cow also offers sustainably sourced meat to restaurants — including SLU's Shake Shack location. The company has raised $10 million to date.
Holographic beam forming is a technology that allows wireless service providers to deliver more signals to more people at a higher intensity than what has been possible before — a necessary step toward widespread adoption of 5G technology. Kirkland-based Pivotal Commware believes it has created an HBF solution at the lowest possible cost, size, weight and power consumption, and has put together an advanced team of experts in commercial antenna design, machine learning, metamaterials and more to deliver that technology. In September 2018, the company raised $20 million from unnamed investors. "We have several very large potential account opportunities in front of us for 2019," COO Chris Brandon told Built In Seattle.
After raising $11.8 million last July (which helped the company land among Seattle's most-funded startups with a female chief executive) DefinedCrowd announced that it now employs more than 80 people across its Seattle headquarters and offices in Lisbon, Porto and Tokyo. And it wants to hire at least 70 additional people by year's end. The company grooms unstructured data for consumption by machine learning algorithms, thereby increasing their speed and accuracy. The technology integrates a client's data with crowdsourced data from a worldwide network of contributors, and then uses its own AI and quality filter to format it correctly. The company says its algorithms can automatically crawl text-based data and even learn to understand the overall sentiment of written text — right down to individual sentences.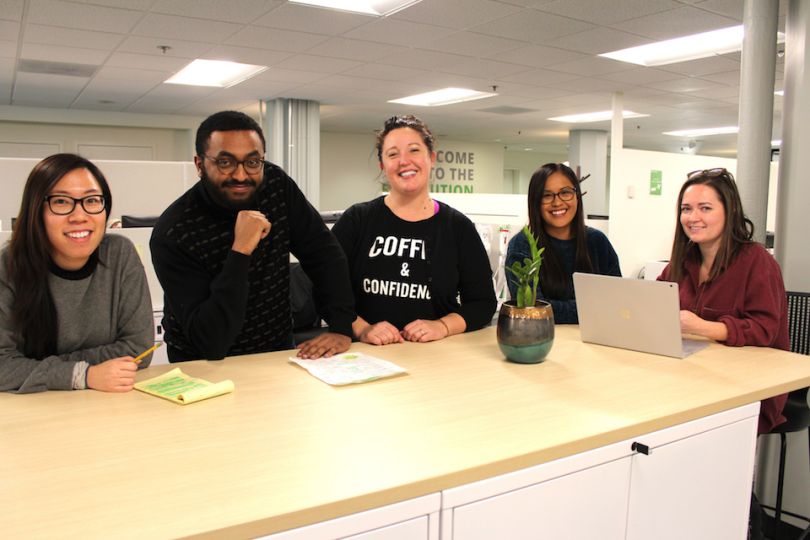 We know how much people love talking about property. If you've bought a house, sold a house, or had the briefest acquaintance with someone who's bought or sold a house, you know how many documents are required throughout the process. JetClosing built a solution for this paperwork problem using technology that helps people save paper and wrist energy, while staying up to date on industry best practices. The company, which prides itself on creating a more human home buying process, has raised $23.4 million to date from VC big shots like T. Rowe Price.  
Anytime you can do something 10,000 times better than your competition — and prove it — you're onto something big. So the folks at Jeeva Wireless must be smiling. The company, a spinout of the University of Washington, allows for signals like Wi-Fi and Bluetooth to connect at long range while using 10,000 times less power than the industry standard. Their technology also helps the environment, as using less power means greater device life and efficiency. They have received $4 million in funding and are hiring for engineers at all levels.
Modern developers don't just work in the cloud ― they actually work across multiple clouds. They also typically write code in different languages across multiple servers. The ex-Microsoft engineers who started Pulumi surveyed this landscape and saw an opportunity to build a system that unifies and simplifies cloud app infrastructure development. The company's SDK, SaaS platform and multi-cloud subscription service provide a wide range of options for developers writing code in any language, for any cloud service and across any team. Pulumi has raised $20 million in funding — and is growing fast.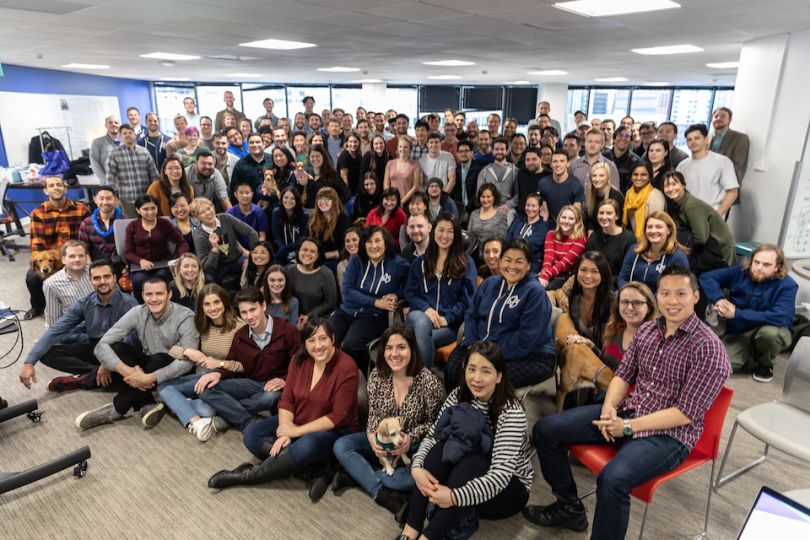 After two years in stealth mode, New Engen finally pulled the curtains from its AI-enabled marketing technology. The platform uses deep learning to assess the success of marketing strategies across keywords and search, e-commerce portals and social media, and then adjust resources accordingly. The startup recently moved its headquarters into PopCap Games' old Belltown office, according to reporting by Geekwire, and is growing quickly both locally and in offices in San Francisco, New York, Dallas and Charlotte, NC.
Algorithmia is a DevOps tool for software developers working on artificial intelligence and machine learning projects. The company hosts the largest public marketplace for algorithms, one which helps everything from financial institutions to intelligence agencies and private companies leverage AI and machine learning projects at scale. Launched by former Microsoft staffer Diego Oppenheimer and AI Ph.D. holder Kenny Daniel, Algorithmia is based in Seattle but supports a decentralized workforce of developers from all around the country. The company has raised $12.9 million in capital to date.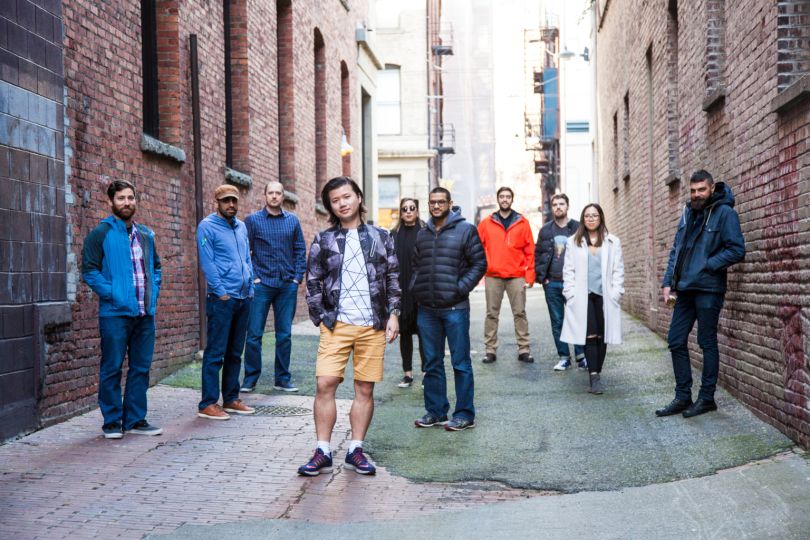 If you use Slack, Microsoft Teams or Google Hangouts in your workplace, you've probably found that an increasing amount of work now takes place on those platforms. You've probably also noticed that it's hard to keep track of all that work while banter and corgi GIFs abound. Pioneer Square-based Polly gives businesses a method for tracking workflows on such platforms through a set of customizable surveys. Companies can evaluate employees' experiences with IT help desks and company onboarding procedures, for example, or build a survey specific to their own operations. Polly, which graduated from Techstars Seattle in 2016, recently raised $7 million from Madrona Venture Partners and the Slack Fund, among others.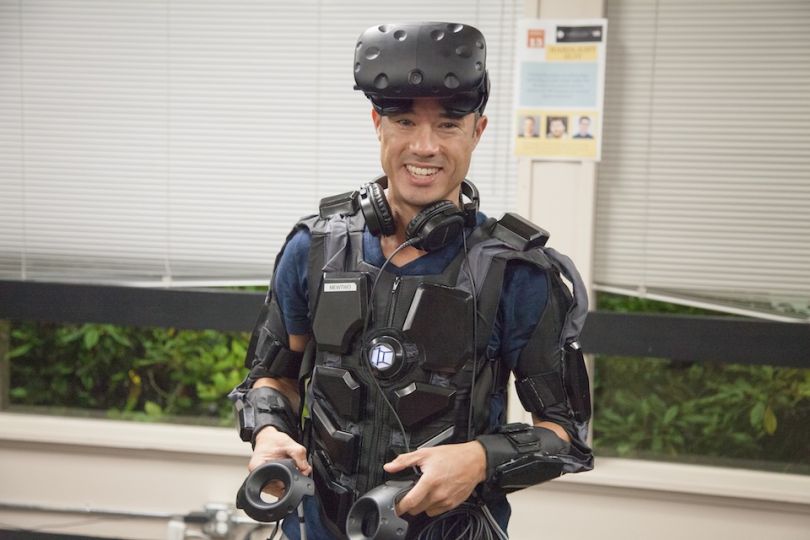 Have you ever knocked over a cup of coffee while chatting about something you're really passionate about? Most of us have, because it's only human to talk with our hands. With that in mind, Pluto aims to make online conversations (from online gaming to video chats) more natural by making hands visible during a call. Their 3D communication technology displays both the heads and hands of avatars to represent the movement of users during a conversation. Users can tap into this subtext-fueled experience via a number of popular VR headsets. The company, which launched in 2015, has raised $13.9 million to date.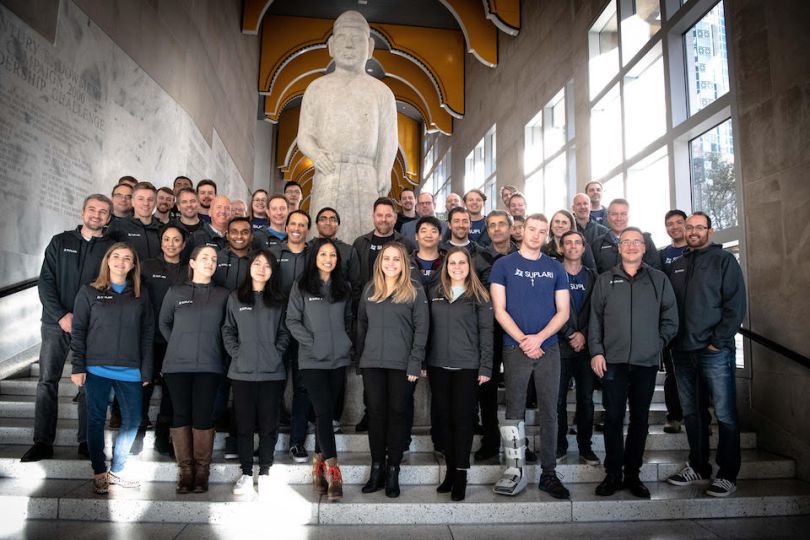 Bookkeepers have been dreaming of a tool like Suplari for generations. The startup's machine learning-powered platform allows enterprise-level companies like Wayfair, 21st Century Fox and Nordstrom to better understand how they're paying suppliers — and where they can cut costs. Suplari's super weapon is its real-time insights reporting, which customers can use to monitor their regular spend as well as risk and compliance. The company has raised $13.4 million to date from well-regarded West Coast VCs, including Shasta Ventures and Amplify Partners.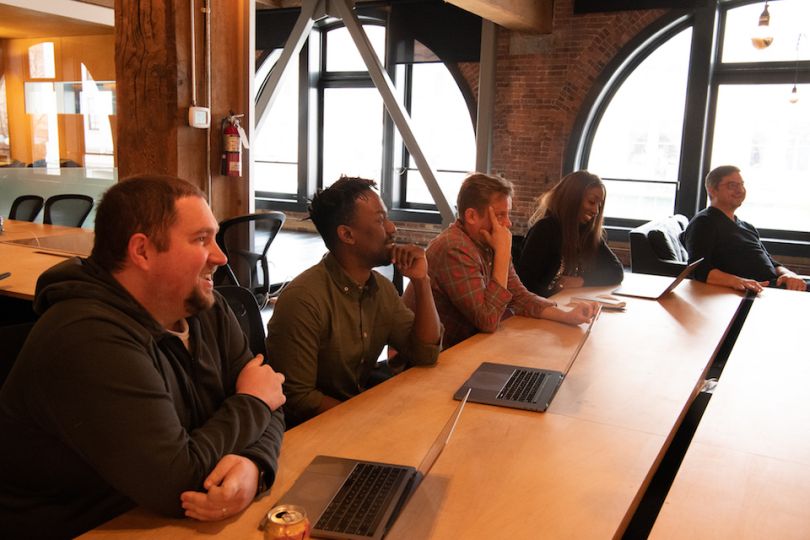 In order to talk about Upbound, we have to get a little nerdy. The company allows businesses to merge their services across multiple public and private cloud environments to help with automation — and to help users take advantage of more than one cloud storage option — thanks to better integration and more flexibility. The need for a product like Upbound's is growing. According to TechCrunch, European physics organization CERN runs on 210 so-called Kubernetes clusters, while Chinese shopping site JD.com has over 20,000 servers running Kubernetes. Upbound can help businesses manage services running on Kubernetes without getting locked in with one provider. The team has raised $9 million since launching in 2018.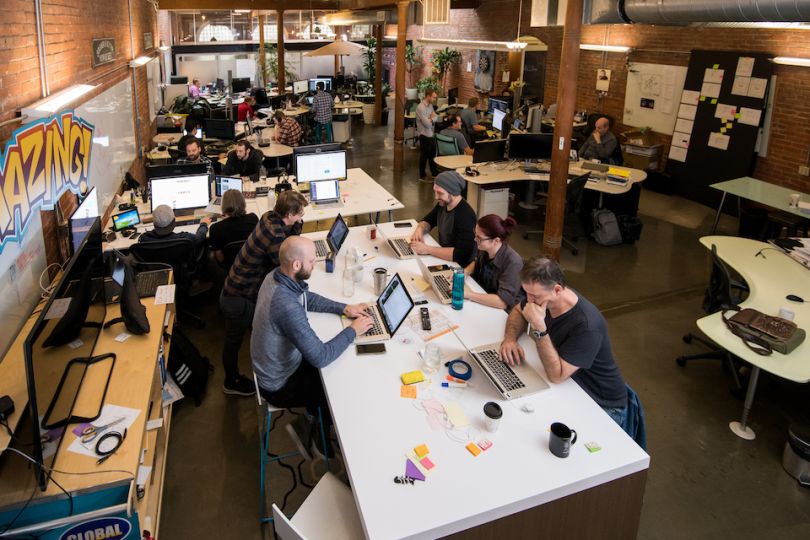 Xinova makes finding exceptional minds a little easier thanks to its global network of brainpower. The Seattle-based company offers companies expertise and assistance regarding some of the world's most stimulating problems, from cattle feed supplements to robotic vision, connecting professionals and academics with a network of over 12,000 inventors, research institutions and tech experts who can help solve their problems. The company also offers protections to individuals within the brain trust, giving creators help with patents and commercializing their inventions.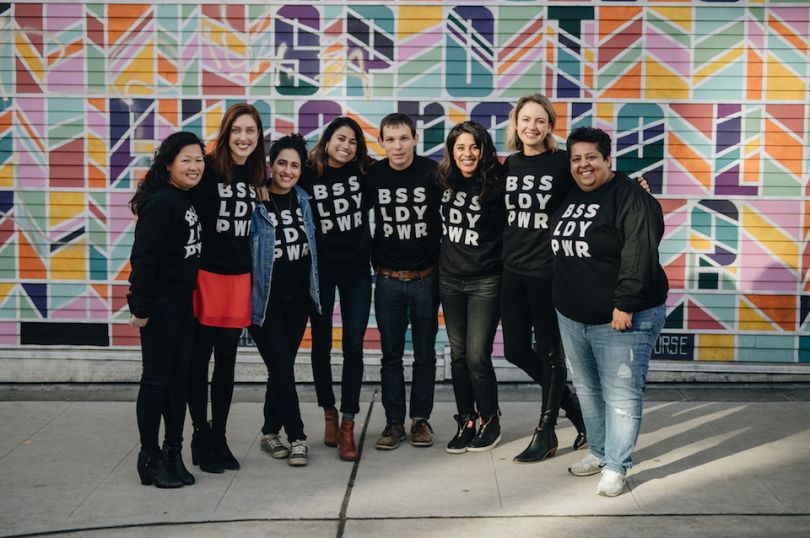 Armoire essentially takes the idea behind "Parks and Rec" character Tom Haverford's Rent-A-Swag business and applies it to the busy professional woman — with a cool technical twist. Armoire members fill out a small survey, and the company's stylists and algorithms configure a virtual wardrobe that can be customized based on a user's immediate needs — if she's headed to, say, a high-powered business meeting, a beach vacation or a break at home with the kids. Armoire ships any chosen items to the user, who sends them back to be washed and sent to the next renter. As co-founder and CEO Ambika Singh told Built In Seattle last year, the idea is to encourage women to live more lightly and do away with unsustainable fashion practices.
Formed by a small team of UW researchers, A-Alpha Bio's technology allows biochemists to measure interactions between synthetic proteins. The company then runs that data through its next-generation sequencing software to quantify the results. The technique solves a bottleneck caused by the emergence of technology that can build new types of synthetic proteins — used in pharmaceutical drugs — by the thousands, while testing methods remain slow and laborious. The startup received a $225,000 grant from the National Science Foundation last July.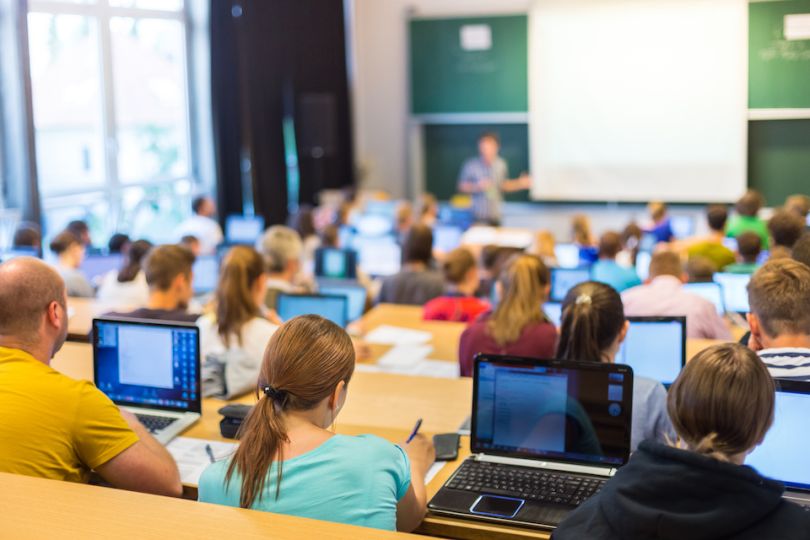 Is teaching a machine to learn the key to teaching humans the value of being taught? A heady question, indeed, and the one we're seeing play out in real time with AstrumU. The tech company uses machine learning to quantify the value of higher education, giving students the insights they need to make smarter decisions about their academic paths and careers while also helping companies better understand the talent pool before them. AstrumU is currently operating in stealth mode and has raised a healthy $3 million since it was founded in 2017.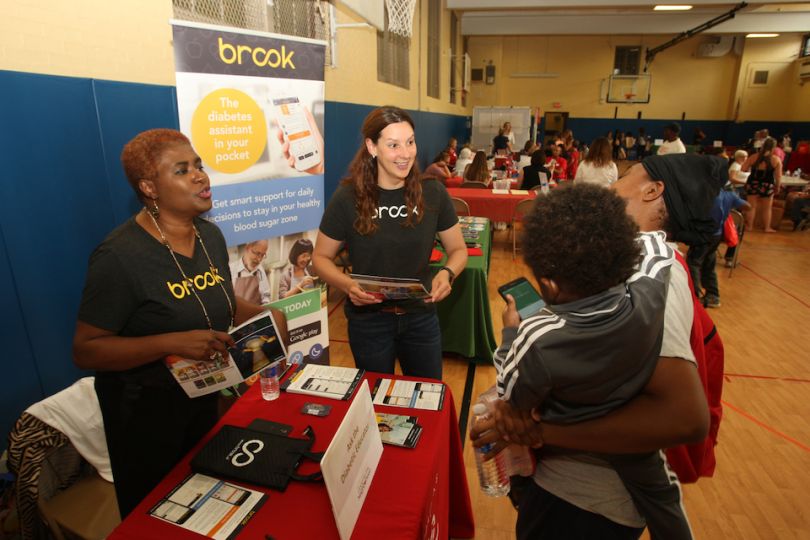 With a combination of chatbox messaging and data analysis, Brook's mobile app makes personalized recommendations for improving a user's health and general well-being. By running in the background on a device, the app taps into a smartphone's sensors to capture data on a user's activity and sleep patterns. Brook also connects users with nutritionists, diabetes educators, dietitians and other specialists who present detailed analytics through the app and show users the current state of their health. The startup raised a $4 million seed round last year, which CEO Oren Nissim told Built In Seattle would be used to build up engineering and marketing teams.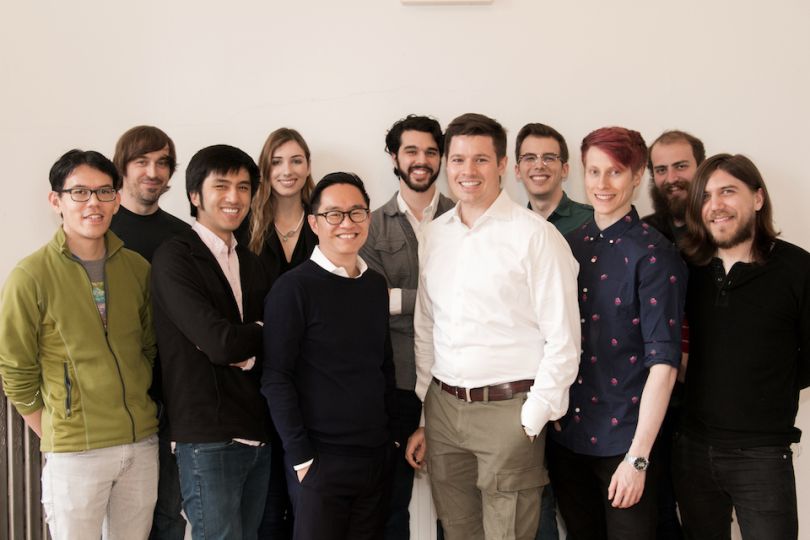 Hot on the heels of its first entrant in the field, BigBox VR doubled down on virtual reality gaming after raising a $5 million seed round in November. The company is currently preparing to release a "Fortnite"-style battle royale first-person shooter called "POPULATION: ONE." The company was founded in 2016 and released its first VR game, "Smashbox Arena," in December of that year. It is now looking ahead to an era of virtual reality-based e-sports tournaments. BigBox VR's founders, Chia Chin Lee and Gabe Brown, have a wealth of industry experience between them, including stints working on and launching games at Microsoft, Valve, Sony and Disney.
Big data is a big mess unless you actually have the tools to sort through and make sense of it. That's where Canotic comes in. Founded in 2017 by former Google, Microsoft and MIT machine learning researchers, the company has built artificial intelligence tools that help businesses get monetary value out of virtual oceans of data. Canotic says its solution costs far less than a data scientist's salary, and raised raised $5.3 million in funding last November to continue bringing the solution to market.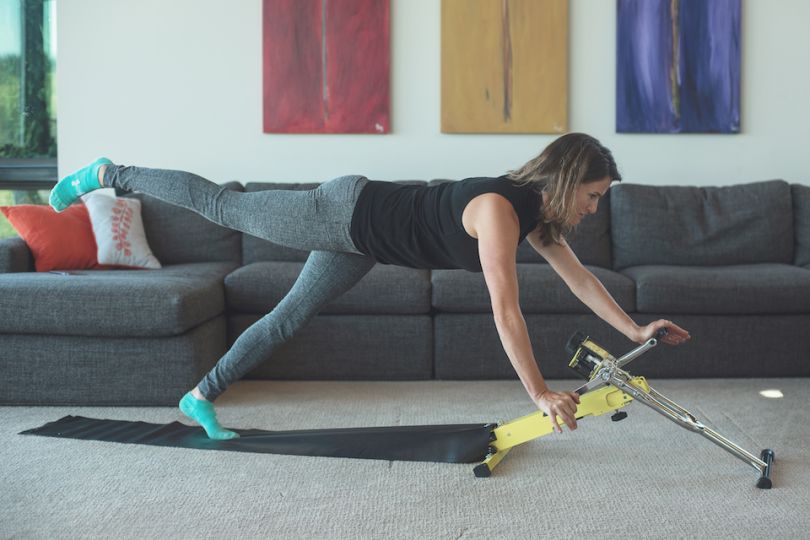 Let's start with some facts: According to the Centers for Disease Control and Prevention, only 20 percent of Americans get the 150 minutes of strength and cardiovascular exercise they need per week. On top of that, more than 80 million Americans over the age of six do no exercise at all. In an effort to get us off the couch, Excy co-founders Michele Mehl and Mike Rector created a device on which users can work out their upper and lower bodies. The device is portable and can be used standing up, laying down or sitting, and users gain access to guided workouts including diagrams and videos through an accompanying app.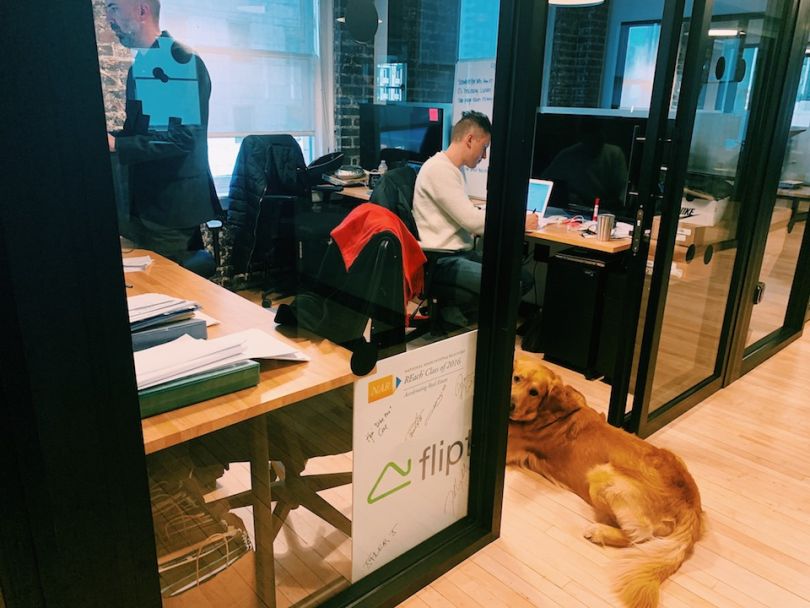 In "When Harry Met Sally," one romantic lead comments to the other that, to find an apartment in New York City, you need to cruise the obituary section of the paper. It might be crude, but there's truth there. Flipt uses an updated (and rather more tasteful) version of that idea with its technology, which uses AI to sift through social and housing data to find homeowners who are likely to want to sell their homes — and helps real estate agents get in front of them with mobile ads. Since launching in 2014, the company has earned partnerships with some of the country's leading real estate companies, including Sotheby's and Century21.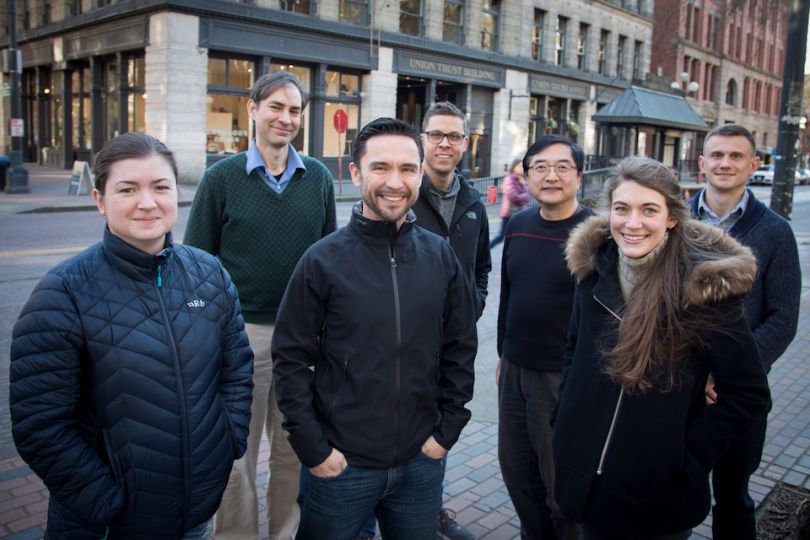 Like it or not, Amazon is an integral part of the United States' commercial infrastructure, as more than half of all online shoppers head straight to Amazon.com to start their product searches. For brands, that means their Amazon games need to be on point — which is where Gradient steps in. Founded by former Amazon advertising and customer success leader Bobby Figueroa, the startup sends machine learning algorithms to analyze millions of data points — ratings, competitors, categories, keywords, ad formats, reviews, pricing — to guide marketing strategies on the e-commerce platform. The result is a hard look at how a brand is performing on Amazon and some handy insights to help boost sales.
A patchwork of differing regulations across the United States and Canada has fragmented the budding cannabis industry. The result? Products for sale at your dispensary in Washington are probably different from those you'll find in California, Colorado or British Columbia. To help cannabis companies gain insight into the state of the industry, Leafly co-founders Cy Scott, Brian Wansolich and Scott Vickers founded Headset, a business intelligence software platform that plugs directly into a retailer's point-of-sale device to track which products are selling, and where. While Headset was specifically developed for the cannabis industry, Scott recently told Built In Seattle that they're looking at expanding into other industries to displace traditional business intelligence services like Nielsen.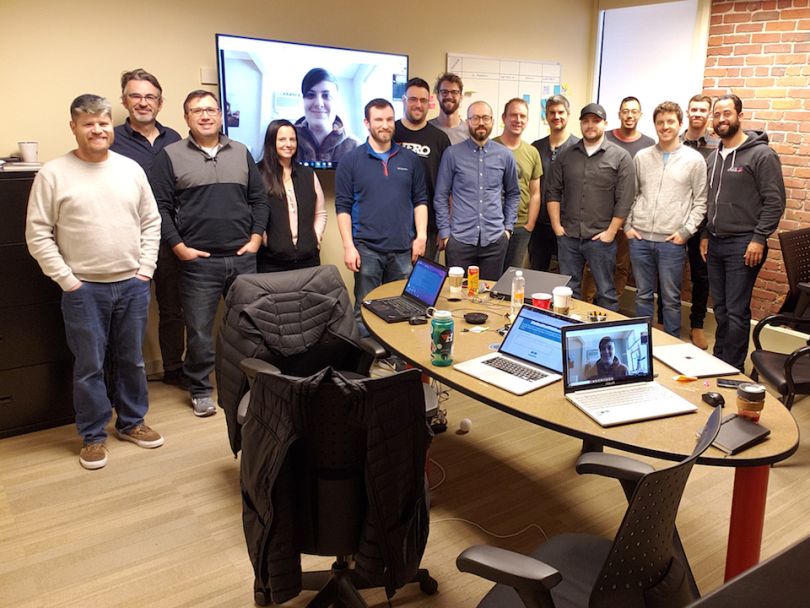 Bellevue-based HERO Sports uses machine learning to process data from over twenty partners to create automated sports news content. The technology produces previews, recaps, fantasy and betting insights, rankings and even predictions. That's right — we're talking about robot journalists. Before you start teasing your writer friends that their careers are headed the way of the dodo, consider this: By automating these labor-intensive stories, HERO Sports says it frees up time for content teams to focus on more valuable creative projects. Though they chiefly work with youth and professional sports leagues, the company also began producing content on behalf of the Associated Press this year.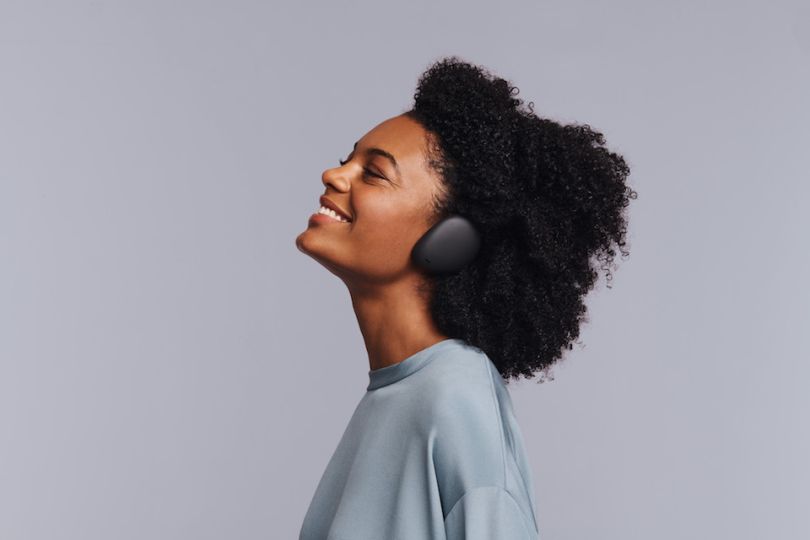 In 2019, the Apple Airpods may finally face some strong competition. Human Inc is developing wireless headphones that have the comfort of earbuds, the lush soundscape of over-the-ear cans, precise voice or touch control and a lengthy battery life. The company has been rather secretive about the product thus far, and we're excited to get a look at them soon. Human has raised $27 million to date from a host of venture capitalists, as well as Microsoft.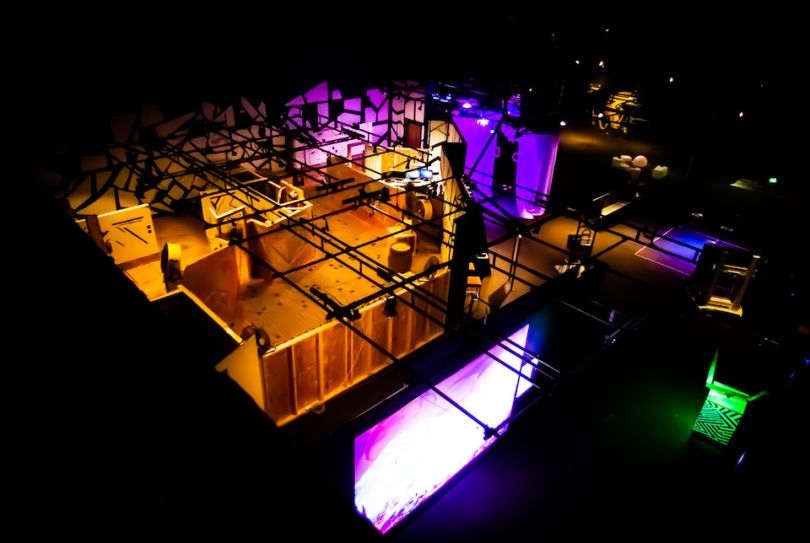 While VR technology surrounds you with the sights and sounds of a virtual world, the experience isn't totally immersive just yet. Those goggles won't give you the feeling of a hot desert wind on your face, for example, or the rumbling of an engine. To fill those experiential gaps, Hyperspace builds physical terrain to match the experiences developers build for virtual reality. Through a variety of high- and low-tech solutions, the company can create sensations like rumbling vibrations, temperature change and wind, which developers can then incorporate into their experiences. Hyperspace's first walkthrough experience, dubbed "Wonderfall: A Tale of Two Realms" is currently open at the Pacific Science Center, and the company plans to work with developers to build more experiences.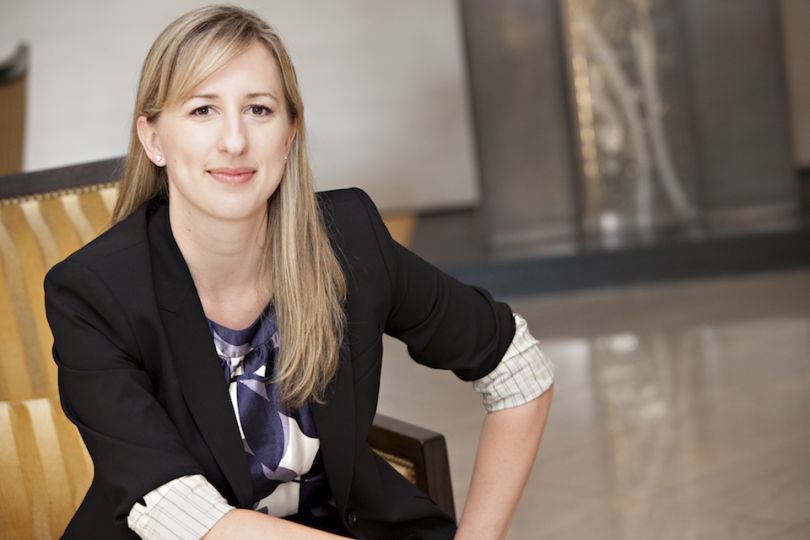 Kristina Bergman was a principal at a VC firm in Seattle when Edward Snowden's revelations about the NSA swallowed the news cycle. Her attention remained on the topic as the European Union and a handful of states in the U.S. passed broad user privacy laws into effect. Bergman even interviewed Fortune 1000 companies about the tools they were using to keep up with these new rules — and realized that, well, there weren't any. Integris Software, which Bergman launched in Seattle in 2016, became that tool. Today, the company helps organizations — including Orange Silicon Valley and Perkins Cole — meet even the most rigid compliance mandates, without overburdening already-busy CTOs.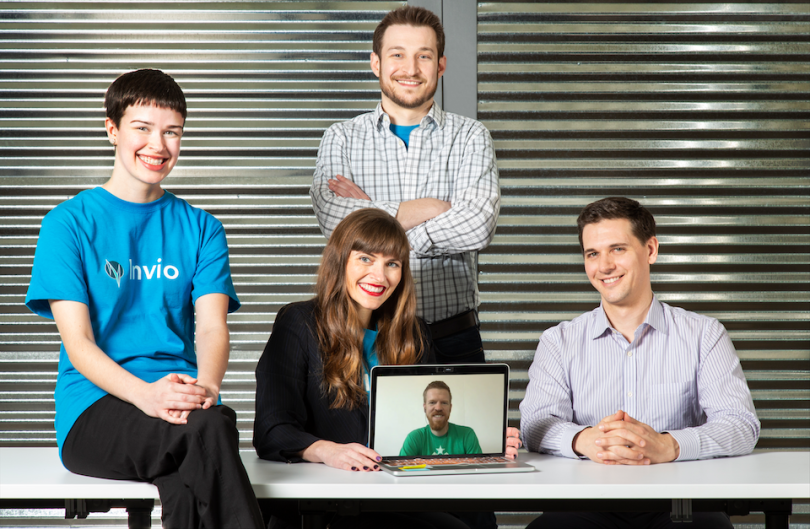 Invio co-founders Dema Poppa, Cassie Wallender and Brian Caruso saw a problem in how medical researchers run clinical trials, a process that often involves manually jotting data into a paper binder. The result is SourceDrive, a cloud-based software solution that researchers use to manage various trial-related workflows and documents. The software provides more visibility for contracted research organizations, research sites and sponsors through its interface, which users can use to collect, distribute and control documents. The company was the first of its kind to graduate from the Madrona Venture Labs Accelerator, a relatively new startup studio founded by Madrona Venture Group.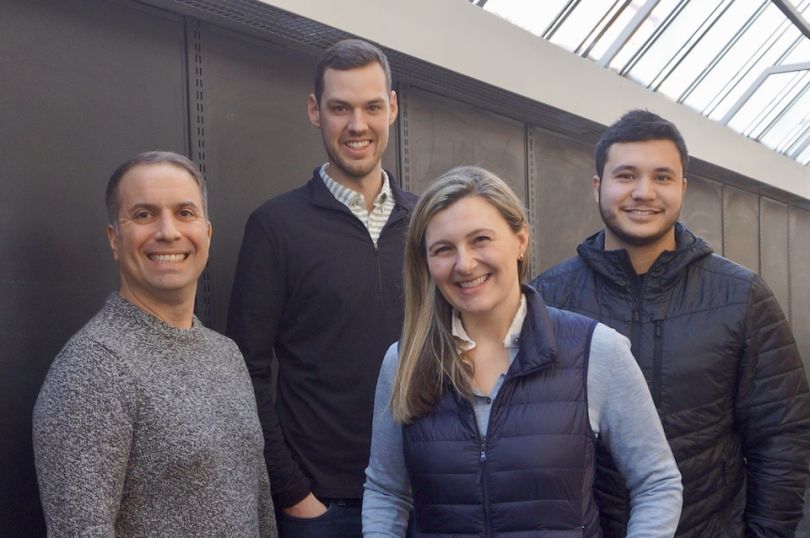 Jargon allows voice-based app developers to structure, manage and optimize their content for Amazon Alexa, Google Assistant and others. The company's voice application software development kit helps developers prepare their apps to handle the complexities of language, including gender, pluralization and proper names, and create varied responses to enable more natural dialogues between users and their machines. The company also allows developers to add different language capabilities to their voice apps. Jargon took part in Techstars' Amazon Alexa program last year, and founder and CEO Milkana Brace has experience leading technical teams at Expedia and Groupon.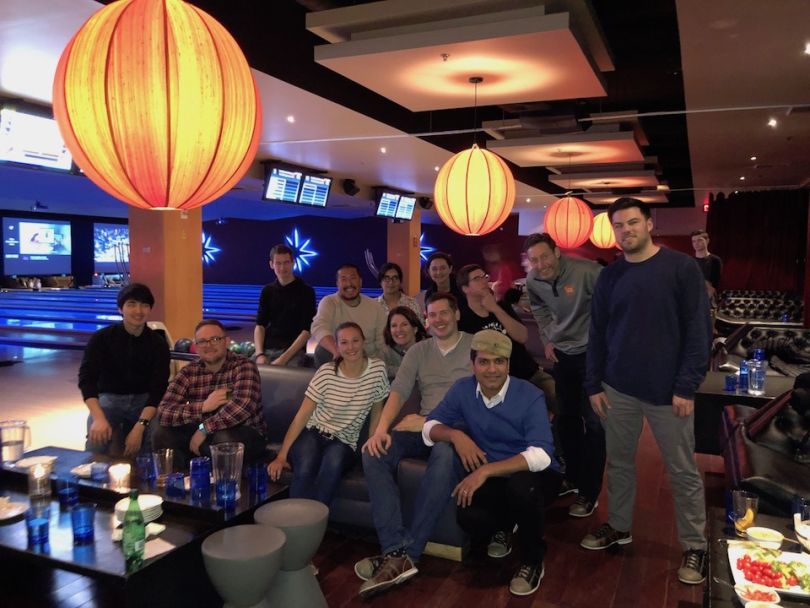 Yelp and TripAdvisor reviews are an inexhaustible resource for examining the deep complexities and absurdities of the human condition. But for rock-solid recommendations and reviews? Not so much. Likewise takes the crowdsourced review model and narrows its network to include ratings from only a user's trusted friends, contacts and publications. The platform allows users to post questions and write reviews for restaurants, attractions and destinations, movies, TV shows, and books, with the goal of helping explore new places and experiences without the overwhelming wash of information found on the wider web. The Bellevue startup made its app available on the Android and iOS stores late last year, and its sole investor thus far is none other than Bill Gates.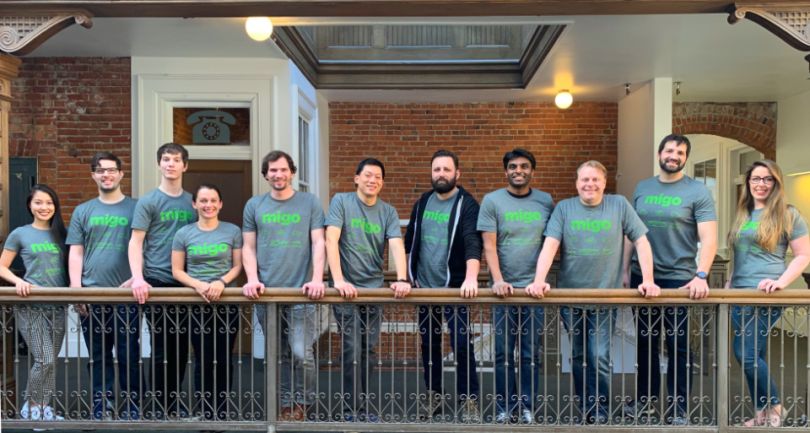 There has never been a better time to get from point A to point B conveniently. Anybody can rent a scooter, hail a car or hop on a bike at the touch of a button. But having so many options also presents a challenge: How are we supposed to know we are using the fastest and most cost-effective mode of transportation, given our options? That's where Migo comes in. Their service pulls data from every imaginable ride service and presents it to the user intuitively and in real time. They've raised $9 million to date and CEO Jeff Warren said the company's future looks bright. "Migo is offering a unique, win-win service to consumers and mobility providers," he told Built In Seattle.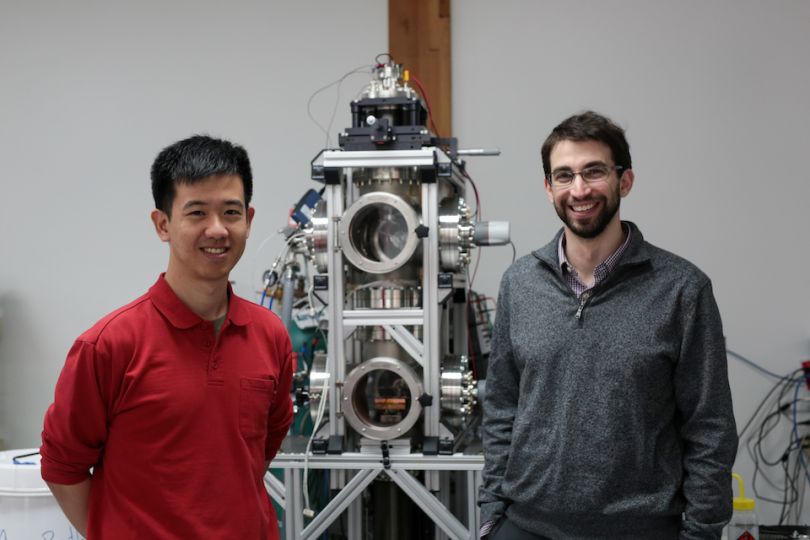 When you flick on the light in your living room, you don't usually think about how you're participating in a trillion dollar industry. But you are ― and that's the space that heat-generated electricity is entering. The team at Modern Electron knows this well, and they are working hard to position themselves as a key player. They are developing a direct heat-to-electricity technology which has the potential to make it a whole lot cheaper to distribute power to the masses. They are also working on silent generators that run on a variety of fuel sources and investing in semiconductors that could upend the technologically outmoded industry.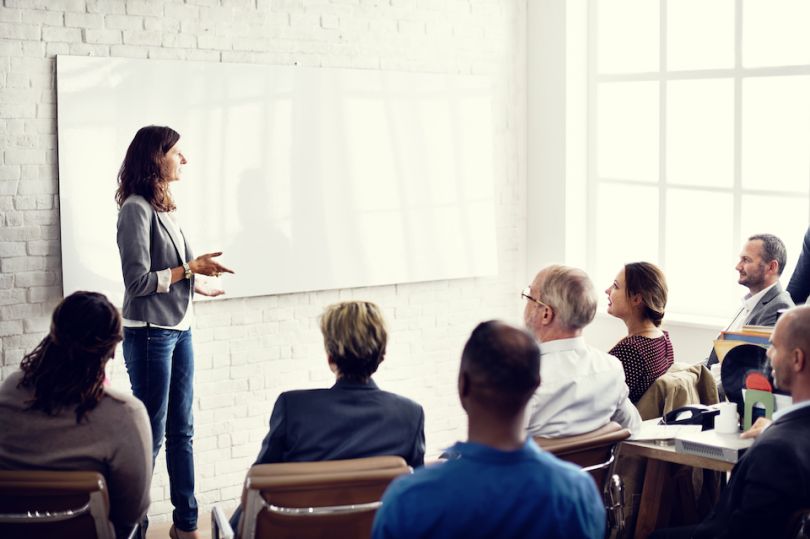 With automation slated to displace some 800 million jobs worldwide by 2030 — including a full third of the United States' workforce — the time is here to start preparing people for new careers. Pioneer Square Labs spinout NextStep is getting ready to launch its first round of courses designed to re-skill workers for entry-level jobs in healthcare, which are often less susceptible to automation. The company plans to assess students to find career matches, provide them with coursework to get them qualified and match them with employers — and the company says it won't take payment until graduates are working in the job they trained for. Its founding team has plenty of experience in recruitment, edtech and job training, and CEO Chris Hedrick has served as science and technology advisor to the Governor of Washington.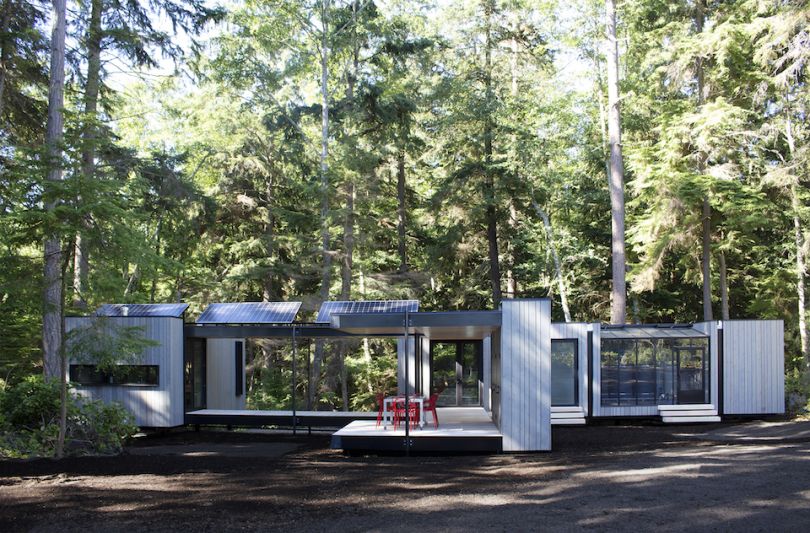 While 47 percent of U.S. carbon emissions come from buildings, NODE uses existing technology to turn that statistic on its head. The startup's zero-emissions homes are essentially miniature renewable energy plants that not only power themselves, but put electricity back into the grid. In addition to solar and wind generators, the homes feature sustainable water use technology and are constructed using nontoxic and renewable resources. The customizable homes are designed for energy efficiency and range in size from single modules to larger multi-family dwellings.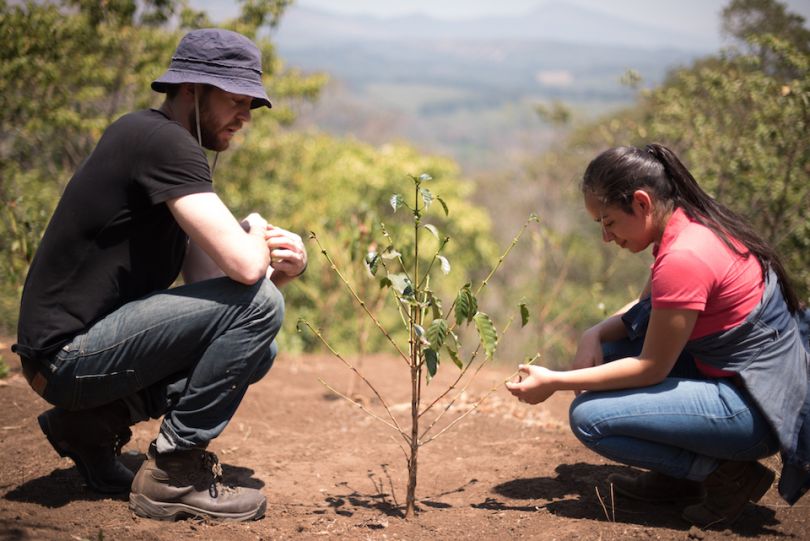 With an eye for sustainability, social justice, snazzy technology and coffee good enough for Canlis, Onda Origins embodies almost everything that's good about the city of Seattle. Through the company's e-commerce platform, consumers can buy sustainably grown coffee in a way that shares a large chunk of the profits with the growers themselves. Onda Origins traces the supply chain — and the money that changes hands at each junction — through blockchain technology. The company also creates VR experiences to let drinkers experience a slice of life on a coffee farm in Costa Rica by organizing visits between growers and coffee shops in the Pacific Northwest. 
Joining a host of startups focused on non-traditional banking programs, Possible Finance provides mobile-only loans that users can repay over time and use to build their credit scores. The platform positions itself as a friendly alternative to payday loans — one that's less expensive and actually repairs a user's credit. Rather than asking users to submit to a credit check, Possible Finance has users answer a few questions as part of a proprietary credit assessment model that assesses risk while catering to traditionally credit-challenged individuals. The three Possible Finance co-founders all hail from public safety technology company Axon.
If you've ever seen a dog being entertained by a TV, you've probably thought, "Oh, that's cute," and then gone back to whatever you were doing. PupPod CEO and founder Erick Eidus had a different reaction: He saw an opportunity to create a new kind of interactive dog toy. PupPod's toys use lights and sounds in order to keep dogs entertained, reduce anxiety, and even train them. To date, they have raised $770,000 to help the world move beyond the squeaky toy.
While developers propel tech teams deeper into the unknown, IT service providers struggle to play catch-up as they learn how to administer and secure all those new systems. Cybersecurity Ventures recently predicted that there will be 3.5 million unfilled cybersecurity jobs by 2021, and for many businesses, it will be difficult to hire the talent they need. Refactr's solution is a platform that helps tech teams visually build, automate and secure solutions in the public cloud, helping to make the most of their existing tools. Co-founder and CEO Michael Fraser previously worked as an aircraft armament and combat communications specialist for the U.S. Air Force, and was recently selected into the first 2019 cohort of WeWork's Seattle Veteran in Residence program, which connects veterans and their families with opportunities in the tech industry.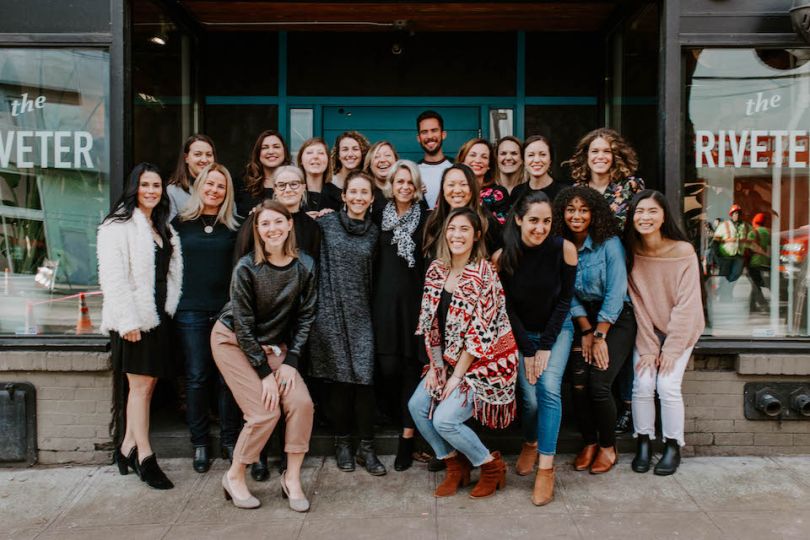 It's a statistic that always makes us cringe: Little more than two percent of all the cash inked in venture deals in the U.S. last year went to companies founded by women. Happily, women-founded coworking company The Riveter is eager to buck that trend. And with $15 million in fresh capital, they're more than equipped to pay it forward. "The Riveter's entire business is built on our vision of a world in which equality of opportunity in work is not a promise, but is a reality," founder and CEO Amy Nelson said in a statement at the time of the funding. The company boasts women-focused workspaces flush with all the coworking staples, plus programs designed to help lift up women entrepreneurs and a few handy perks like mother's rooms, fitness classes, guided meditation and yoga.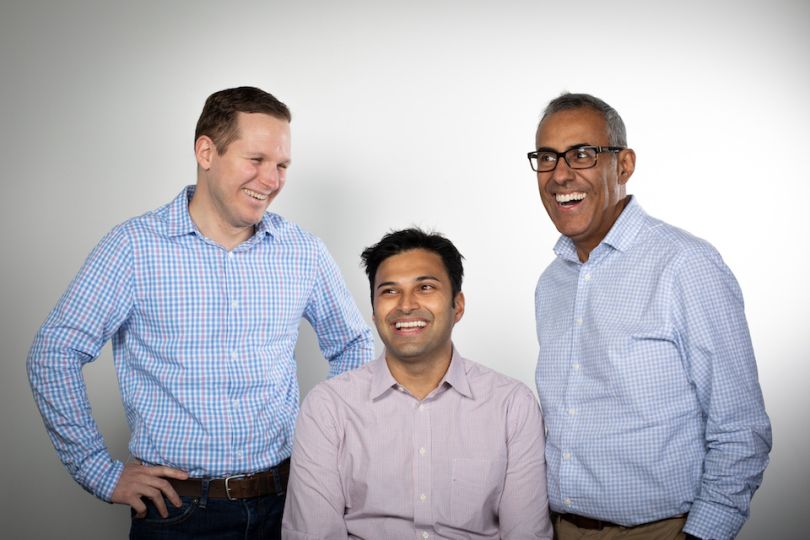 Sentinel Healthcare aims to solve blind spots for doctors and their patients who suffer from hypertension by offering a blood pressure measurement device that connects via Bluetooth to a mobile app. Doctors can remotely monitor patient health and receive alerts when the device detects a medical emergency. The app also allows physicians to adjust medication and treatment regimens and provides an avenue of communication with patients. The company recently raised a $2 million seed round. "We intend to use the funding… to scale both our customer base and our patient population," founder and CEO Dr. Nirav Shah told Built In Seattle.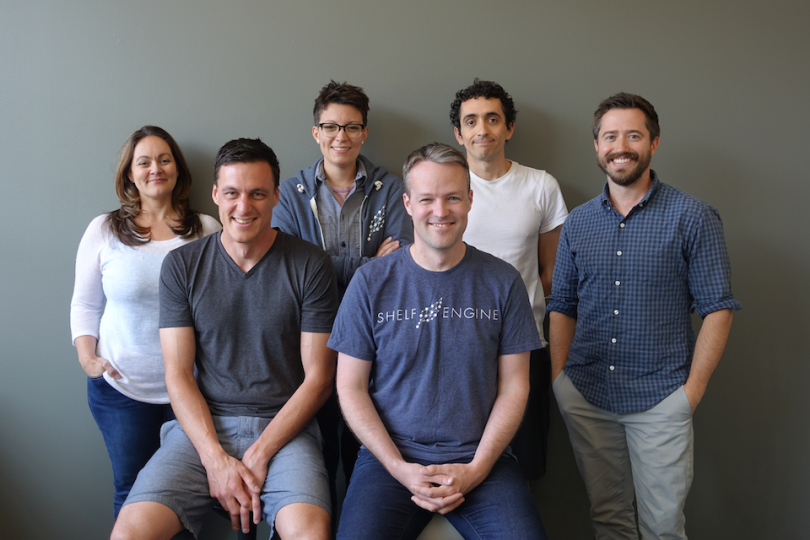 Many kids take magically full fridges for granted. But as adults, most of us know that balancing the contents of a fridge is a hard-earned skill. Now, imagine what that same process looks like for a grocery store. Daunting, indeed. That's where Shelf Engine comes in. The Seattle-based tech company blends industry models with machine learning to help grocery stores minimize waste and maximize profits. The company's technology automatically orders from vendors on a store's behalf and buys back any food that the store doesn't sell to donate. The company raised $4.8 million in late 2018 and is just getting started. "We're in a growth stage, and we're investing in components that will make the product and service more robust," co-founder Stefan Kalb said when the funding was announced.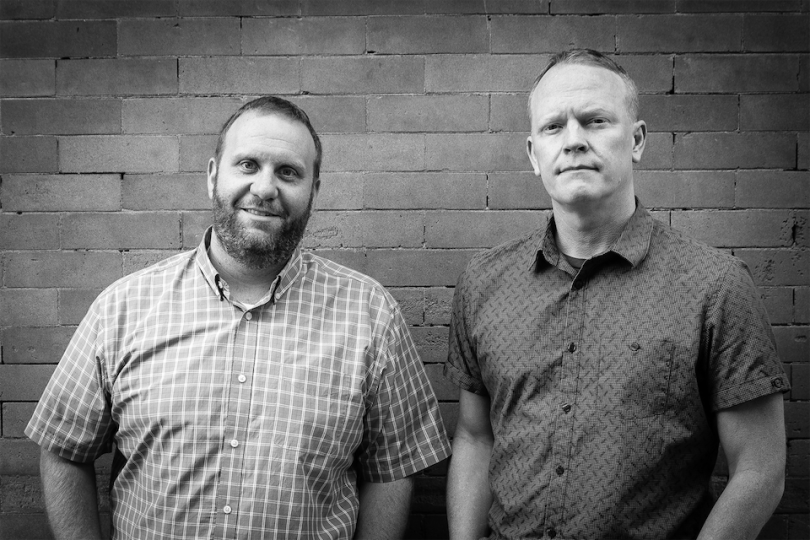 While cloud technology opens up exciting opportunities for businesses, it can also cause a lot of headaches — including of the regulatory sort. When existing data moves to someone else's platform, for instance, is it still stored in a way that complies with regulations? Of course, those regulations are never simple and demand that tech companies use best practices at every level of the business. Pioneer Square Labs spinout Shujinko raised $2.8 million in October for a construction engine that configures hundreds of components to build compliant cloud systems without exposing customer data. Founders Scott Schwan and Matt Wells previously worked together on engineering teams at Starbucks and e-commerce company Cardfree.
If you're an e-commerce seller, you already know Amazon is crowded. But Stackline has turned that problem into an opportunity. The company, which was founded by a handful of former Amazon employees, helps e-commerce companies stand out. Their product combines data analytics, marketing automation and strategic expertise to help e-commerce vendors compete in the crowded virtual halls of Amazon's marketplace. Founded in 2014, Stackline has built an impressive user base, advising 500 of the world's largest brands and retailers.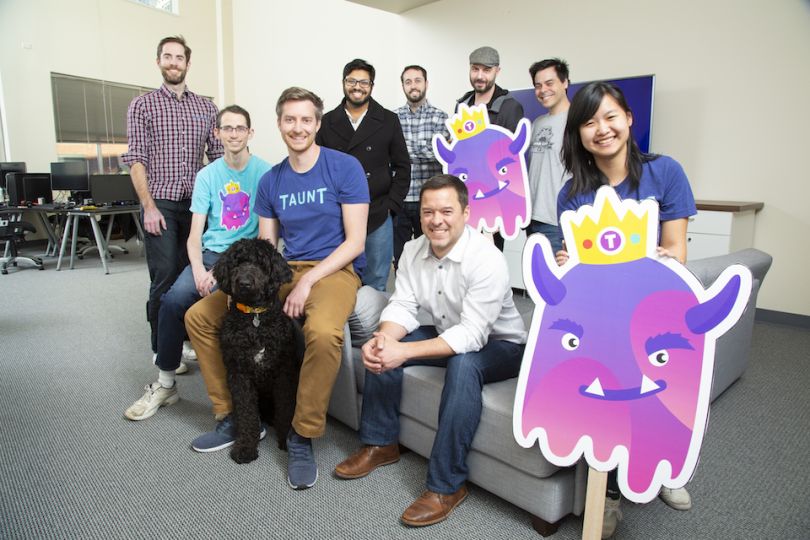 For every League of Legends legend in the world, there are tens of thousands of fans who like nothing better than to sit back and watch a livestream of the masters at work. But anyone who's tuned in to those endlessly churning message boards during a live event knows how difficult it is to attempt any kind of real connection or community building. That's why Taunt has created a sort of "fantasy football for e-sports," where users can back their favorite League of Legends teams and players while competing with their friends. The platform also features quizzes, "power-up" moves and the ability to taunt friends and strangers alike.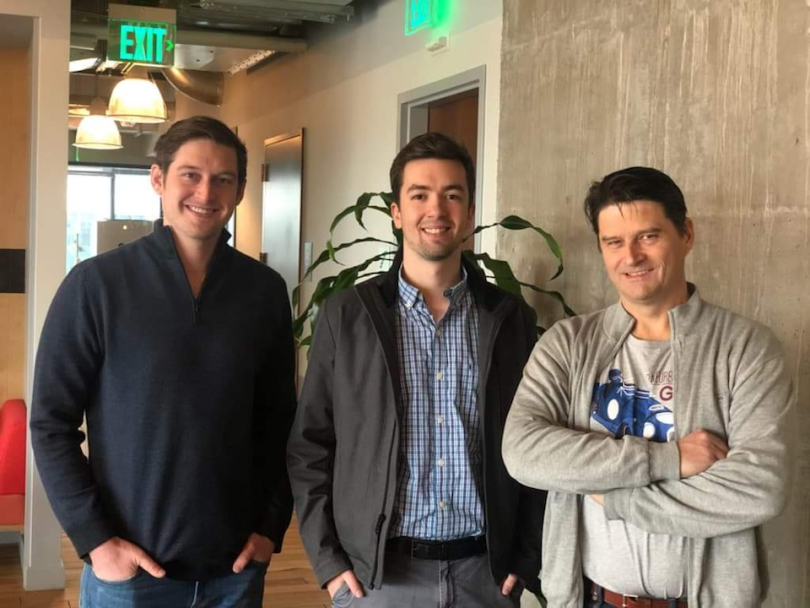 Using eSIM chip technology designed to encrypt end-to-end connections for IoT devices, Teal Communications wants to be the connectivity solution for smart homes, buildings and cities alike. Their technology is built to eliminate vulnerabilities in older systems while encrypting connections from end to end. The company works with a range of carriers, letting businesses control their own costs by choosing their price points based on available service providers and paying only for the data they use. The startup raised a $1 million seed round last year, which founder and CEO Robby Hamblet said he plans to put toward taking the product to market.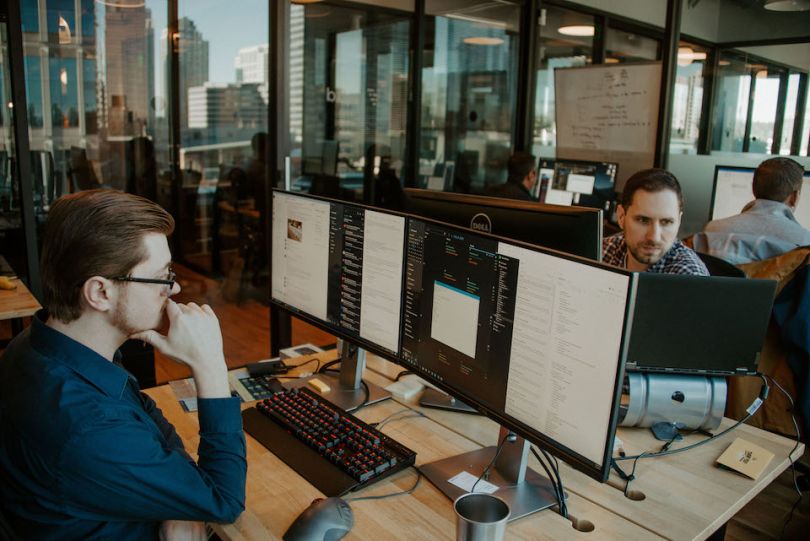 Vettd provides a scalable tool to help HR professionals at large companies combine their personal knowledge with advances in AI technology to identify candidates likely to succeed in open positions. The company uses a proprietary, deep neural network approach wherein HR managers translate their expertise into a customized AI service and then share that knowledge with anyone charged with evaluating applicants. By commercializing research in deep learning for natural language processing, the technology can read vast amounts of disorganized data that bamboozles traditional AI algorithms. Exactly how it has achieved this remains unclear, as the Bellevue company is keeping its cards close to its vest for now. However, we hear they plan to reveal more in the coming months.
This UW spinoff is building tech to ensure that once the robot revolution is up and running, it won't run out of battery power. WiBotic wirelessly charges drones and other devices (including underwater robots) using patented technology that has improved upon existing magnetic resonance and inductive power transfer techniques. Meanwhile, the company also provides APIs and proprietary software that monitor battery performance and improve efficiency, with the ability to remotely configure charging parameters. In a world that still doesn't have a good wireless phone charger, that's pretty darn impressive. To date, the company has raised $2.5 million.
Founded by three Amazon alumni, Wyze was born out of co-founder Dave Crosby's desire to stay in touch with his family while traveling for work without breaking the bank. The company's line of smart home technology is designed with cost in mind — the flagship Wyze Cam, a home camera that integrates with Amazon's Alexa, retails for just $20. The company sells directly from its own e-commerce website to cut down on costs. Wyze Labs announced raising $20 million in new funding this January — one of Seattle tech's largest rounds of the month.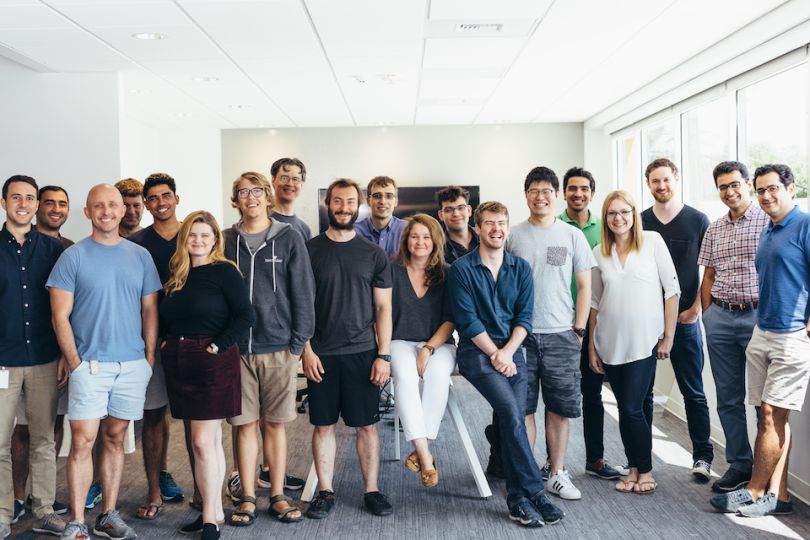 Xnor AI is a UW startup spun out from the department of computer science and engineering, so it's no surprise they've built a highly technical product. The company retrains AI models under the framework of a proprietary binary neural network, which basically means they bring deep learning tools to the masses. Their technology takes tools that normally require massive amounts of computing power and makes it possible for them to run on "edge" devices ― think mobile phones, IoT devices, cameras. To date, they have raised $14.6 million, and they are hiring in sales, engineering, product and operations.
About Built In Seattle's 50 Startups to Watch in 2019
Once each year, Built In Seattle hand-selects startups that have the vision, team, focus and funding to drive innovation within the tech community. For our 50 Startups to Watch in 2019 list, we chose local companies founded within the past five years that we believe have positioned themselves for rapid growth and scaling in the year to come.
Hannah Levy and Drew Housman contributed to the production of this report.