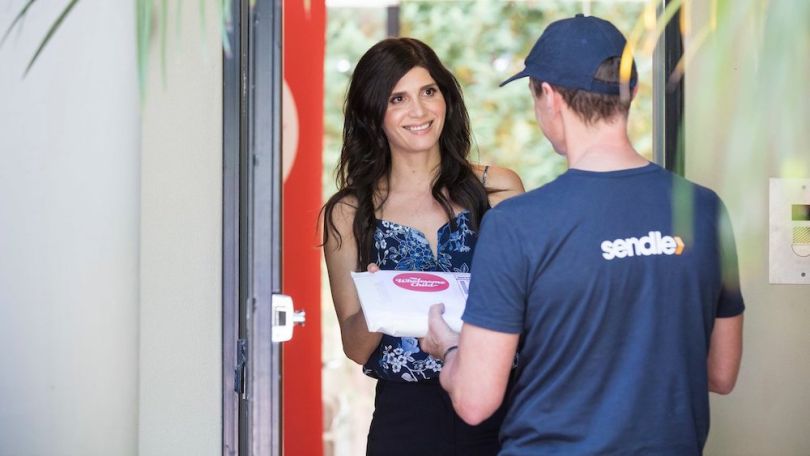 More and more retailers are turning to e-commerce, as shoppers favor purchasing things online. While this can help retailers reach more customers, it's hard for businesses to compete with e-commerce giants like Amazon.
Australian shipping startup Sendle is helping these small businesses take the fight to industry titans, and now the company is coming to the city Amazon calls home.
Sendle just opened up its office in Seattle, according to GeekWire. The downtown office has space for 30 employees and will be home to Sendle's U.S. operations.
Sendle provides door-to-door shipping on the behalf of small businesses. It offers two-day shipping and is the first delivery service to be 100 percent carbon neutral. The company has been around in Australia since 2014, where it has already shipped packages over 4 billion miles total — that's enough to travel to the sun and back more than 43 times.
Sendle announced its expansion to the U.S. in a blog post on Tuesday. It will reportedly offer its two-day shipping to 92 percent of U.S. addresses, using delivery trucks from other carriers.
"As the first delivery service designed specifically for the needs of small businesses, we've always been helping our customers compete on the same field as the big guys," Sendle CEO James Chin Moody wrote in the blog post. "For the simple reason that we're cheaper, faster, and simpler than the alternative."