Karat Becomes a Unicorn, Violet Raised $10M, and More Seattle Tech News
Here's what you may have missed in the world of Seattle tech.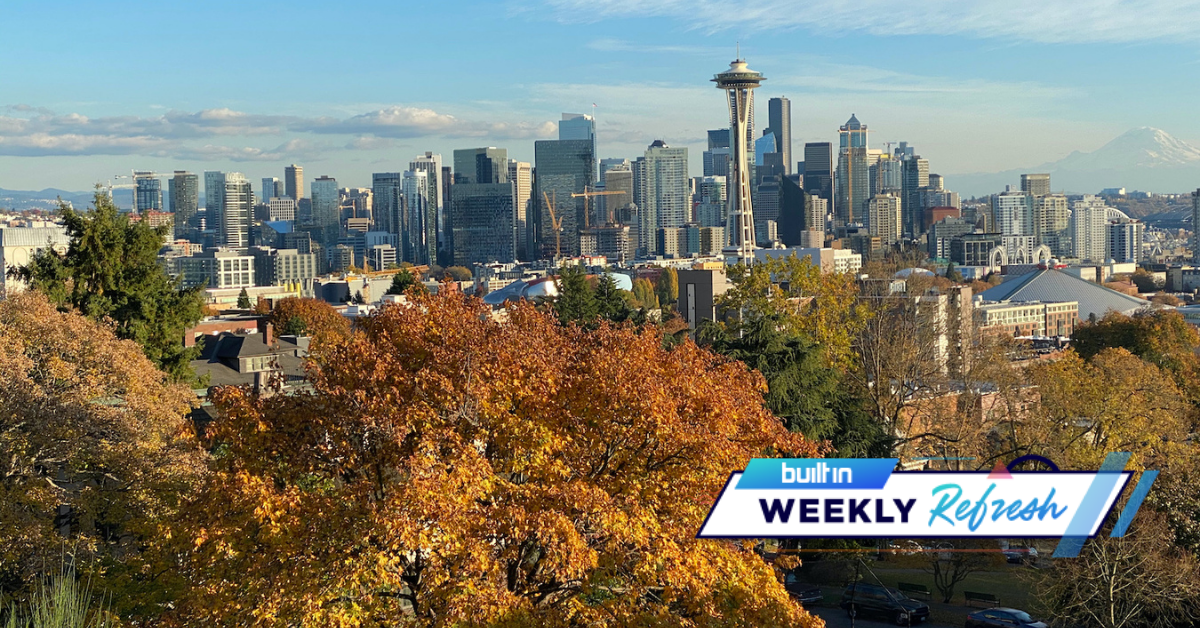 Seattle-based companies had some major updates last week, including Amazon's return to office plans and funding announcements. Keep reading to find out what's next for these tech companies. This is the Built In Seattle weekly refresh.
Karat becomes a unicorn. This week Karat announced that it raised $110 million in a Series C funding round. This brings the company's valuation to $1.1 billion, solidifying unicorn status. Bank of America, American Express and others use Karat's platform to find and hire the best engineers. The company plans on expanding internationally and currently has dozens of open positions. [Built in Seattle]
Amazon managers will determine employee office hours. As offices begin to reopen around the country, Amazon is allowing its employees more flexibility when it comes to working from home. In a memo from Amazon CEO Andy Jassy, the company said team leaders will decide how often employees come into the office. [CNBC]
SEATTLE TECH QUOTE OF THE WEEK
"[Violet's solution for e-commerce] is more important now than ever following the challenging time many small businesses have had recently. We need to do more to support SMB's not only in their recovery but in securing a long term future for some of the world's most innovative businesses." – Sebastian Siemiatkowski, CEO and co-founder of lead investor Klarna
Violet raised $10M. The startup raised $10 million in a Series A round, just three months after raising a $3.5 million seed funding round. The company, which builds the technology that allows developers to add online shopping features to their pre-existing apps, plans to use the funding to build out its product and connect with more e-commerce platforms. Violet is also growing its team, with several open roles. [Built In Seattle]