3 Financial Services Companies in Seattle
Top Financial Services Startups & Companies In Seattle
3 Companies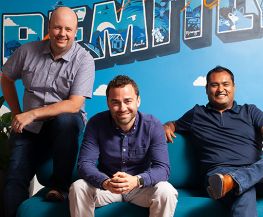 eCommerce • Financial Services
Remitly is an international payments company that leverages digital channels, including mobile phones, to send money internationally. Remitly's digital products are fundamentally faster, less expensive, and far more convenient for customers to send money across borders. Remitly also offers a modern bank, made for immigrants, called Passbook.
Financial Services • Real Estate
Arrived Homes is a Seattle-based real-estate investing platform that makes ownership of rental properties possible for anyone and everyone. At Arrived, our mission is to empower the world to build wealth through modern real estate investing. Arrived is creating an entirely new category of investing: enabling consumers to invest as little as $100...

Financial Services • Fintech
Concreit enables private real estate investing for everyone by making it as effortless as setting up a savings account or a digital wallet. Concreit a mobile-first company that is easy, flexible, and more rewarding than traditional ways of real estate investing. We've helped over 15,000 investors and counting build wealth.
Explore local companies on Built In Seattle
work your passion . live your purpose
---
Seattle Company Industries
View All Seattle Company Industries