Real Estate, Internet of Things, 1M-5M amount
2 Companies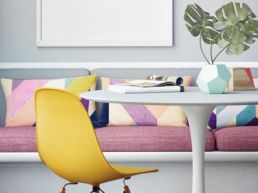 Keepe provides a full-service, on-demand maintenance solution to property managers. With a large network of hundreds of contractors, we provide an end-to-end maintenance service. Our contractors are available seven days a week to provide same-day turnaround for projects. . We directly handle coordinating, scheduling and bidding, so you don't have t...

Internet of Things • Mobile
The React Mobile enterprise safety platform protects people and not just buildings. Established with the singular goal to help people in times of distress, the React Mobile platform enables security anywhere. People all over the world can take advantage of lightweight mobile safety solutions that protect people both day and night around the world.