TensorFlow, Promote from within
3 Companies

We're the creator of the world's most widely used real-time 3D development platform, giving developers around the world the tools to create rich, interactive 2D, 3D, VR and AR experiences. Apps made with Unity reach 2.7 billion devices worldwide and were installed more than 24 billion times in the last 12 months.

At Axon, we use technology to change our world for the better. As we become our industry's preeminent technology partner, we build category-leading, innovative software and hardware products across many different user experiences and technology stacks. We do that with dynamic, warm, tightly-knit teams that are challenged to raise the bar daily.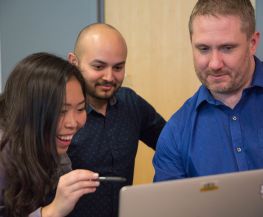 Accolade connects the widest array of personal health data and programs to present a single point of entry to the most effective health and benefits resources, using a unique blend of compassionate advisors, clinical experts and intelligent technologies.