Mobile, 3D Printing, 201 - 500 employees
3 Companies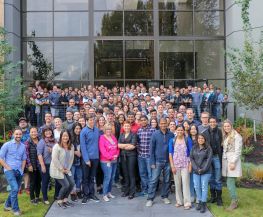 OfferUp is changing how people buy and sell locally by making it as easy as taking and sharing a photo from your phone. We are not just about connecting buyers and sellers; we are about creating a simple and safe marketplace that changes people's lives.

OpenMarket helps the biggest brands in the world use mobile messaging to connect with their customers in the moments that count. When they need to be there and be responsive in real-time. When customer experience isn't just a buzzword: it's an obsession.

Enterprise Web • Information Technology
We have a unique & established methodology for understanding people in context — we reveal unmet needs — which drives everything we do. This leads to a crisp, clear understanding of the customer, which shapes the design & development of new solutions & experiences.