With offices in four major cities and nearly 1,200 employees today, it's hard to believe how far PitchBook has come in 12 years. 
In July of 2013, when Senior Manager of Enterprise Customer Success, Sarah Rasmussen, first joined PitchBook in its waterfront offices in Seattle, there were around 100 people on staff.
"We were a young, cool tech startup in a more established, older industry," Rasmussen said. "The team was small at the time. On the first day, you walked around and got to shake everybody's hand and meet everybody one on one."
And while the idea of having an intimate, friendly office on the Elliot Bay seemed nice, the PitchBook team didn't always get to enjoy those pleasant views.
"[Our offices] were a lot smaller, cramped and a bit older. At one point, the building was doing a bunch of construction, all the windows were boarded up, and you couldn't see outside for months out of the year in the middle of the summer," said Director of Research and Analysis, Nizar Tarhuni, who's been with the company since September 2014. "It was definitely a much more scrappy environment."
The silver lining to a windowless office? The company's scrappiness, in addition to considerable planning and sticking to the company's core values allowed it to grow and scale while still maintaining the startup vibe. Once a provider of solely private equity data, PitchBook has scaled its platform to provide additional data and research for venture capital and M&A.
"We grew up as a startup, and although we're not a startup anymore, we kind of keep some of that mentality," Rasmussen said. "We just come in, work hard and get after it. We always have big goals. They seem daunting at first, but we've put our heads down and accomplished them."
"I work with a lot of really smart people at PitchBook. We always have big goals. They seem daunting at first, but we've put our heads down and accomplished them. At the end of the day, we genuinely enjoy each other's company."
"One of the key traits of those we look to hire is curiosity and a yearning for understanding. I think more questions are probably asked at PitchBook than answers are provided. That leads to openness about constantly learning things that people might not know."
"PitchBook's culture is, I think, the most important thing that we've got. We hire for the core values we believe in, provide ample opportunities to our people and we recognize and reward our employees. That's really important to all of us."
The PitchBook of today has come a long way since you all started working there. What was it like back in the day? How has it changed?
Rasmussen: Back then, we were doing everything: onboarding our clients, selling the product, handling the renewals and making sure that every single question was answered. Today, we have a dedicated team that onboards, a team that handles renewals and upsells, and a team that's managing the inbound support, one-off questions and troubleshooting. Also, we now have verticalized the teams by segments, so we look at our clients from a small business, middle-market and enterprise standpoint.
Diefendorf: We continue to operate in a lot of the same ways that Nizar and Sarah will remember when they joined. Now, however, we have an independent operating model with Morningstar, which means we're allowed to run the business the best way that we see fit — and we do. We're still doing things very nimbly but in a much more processed way. Even though we're larger now, we still try and run it with our roots in mind: being scrappy, fiscally responsible and really investing in the areas of growth that we think can accelerate the business and our people.
Tarhuni: We still build products and operate in a lot of ways as if we were still that scrappy startup. By keeping that mentality, we've found a lot of our success. We think about the return we want to get on the dollars that we're spending, where we're investing, and how to go about building and scaling a sustainable suite of products.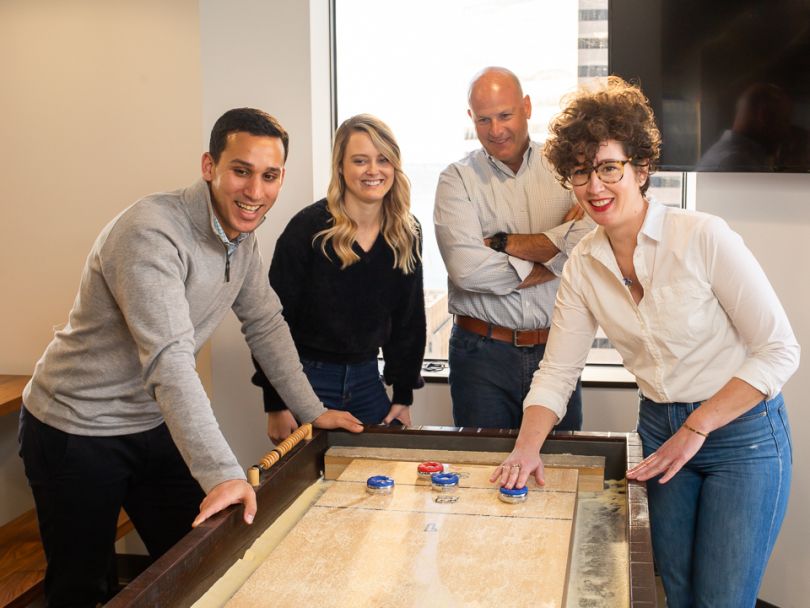 Talk to us a little bit about the growth that you're anticipating in the near future. 
Diefendorf: There is not a single team at PitchBook that's not growing in the next year. One of our core values is that customers are king, so we're ensuring that we're doing everything we can to satisfy customers. The big reason for us expanding to London, San Francisco, Hong Kong and Chicago is because that's where our customers are.
Tarhuni: To add to that, I think if we grow our presence in Europe, we will also grow our ability to serve that client base with a robust product that truly doesn't exist in today's ecosystem. There are different data and research needs our clients in Europe may have, and being close to them will also allow us to uncover these needs and serve them more quickly.
With all of that growth, how does PitchBook make sure every one of its employees is keeping up with industry trends and professional development?
Rasmussen: In order to keep up with our growth, we need everybody — whether you start today or you've been here for five years — to constantly be on the same page. To make sure that everybody is growing with the product and knows what we're doing, it's really important that we are giving everyone the same opportunities to keep up with their professional development. If we focus on the new hires just coming in the door today, we're going to miss out on the opportunity to make the people that have been here for years even better.
Diefendorf: There's a lot of ongoing training and development that we offer. We have a talent development team spread throughout different departments of the organization, and their only job is to help our employees become better at their jobs. 
Also, every new hire at PitchBook goes through a training program called PitchBook University. Whether you're the vice president of marketing or a 23-year-old coming out of college, you go through the same program. This program allows everyone to get a certain level of understanding of the industry, the customers we serve and the product we serve them with.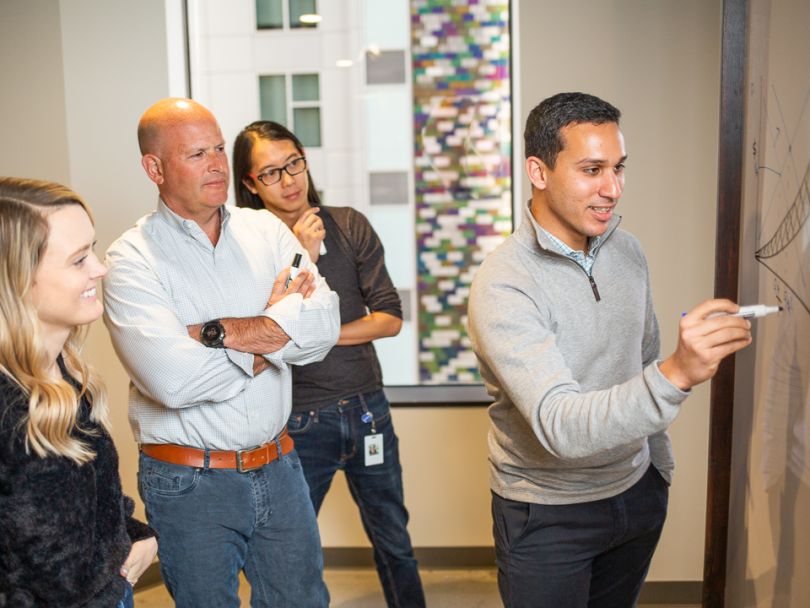 How do you see the growth of the company impacting leadership opportunities?  
Rasmussen: As we get more complex in how we want to support and grow our existing customer base, there's going to be a need to rethink what we're doing and how we're doing it. As we grow our existing customer base, there will be additional strategies and more management opportunities.
From my own personal experience, I really liked working with our enterprise clients and felt myself gravitating more and more to those accounts. I asked if there was even a possibility to become the enterprise manager — we had never had one in the past. I was able to create this new position and really frame up the need behind it. And that is how I got to where I am right now.
Diefendorf: We ask people to take on more responsibility often, and we will always say, "Look, we're here to support you. We're not going to let you fail, so, let's go and do this together." The benefit of growth is that we're able to provide people with leadership opportunities and we let them grow into those types of roles very, very quickly.
Where do you see PitchBook headed in the future?
Tarhuni: We have a very clear roadmap and are very opinionated about where we should take the product and the data sets over the next few years. We take signals from a lot of different places. Chief of which is our customers — if things are becoming more important or need more attention, we will adjust the roadmap to focus on that. We'll look at how our sales team is doing and what kind of feedback they're getting from potential customers. That feedback is what fine-tunes the roadmap and the direction we take the product. We feel really good about the momentum we're carrying into the new year and beyond.