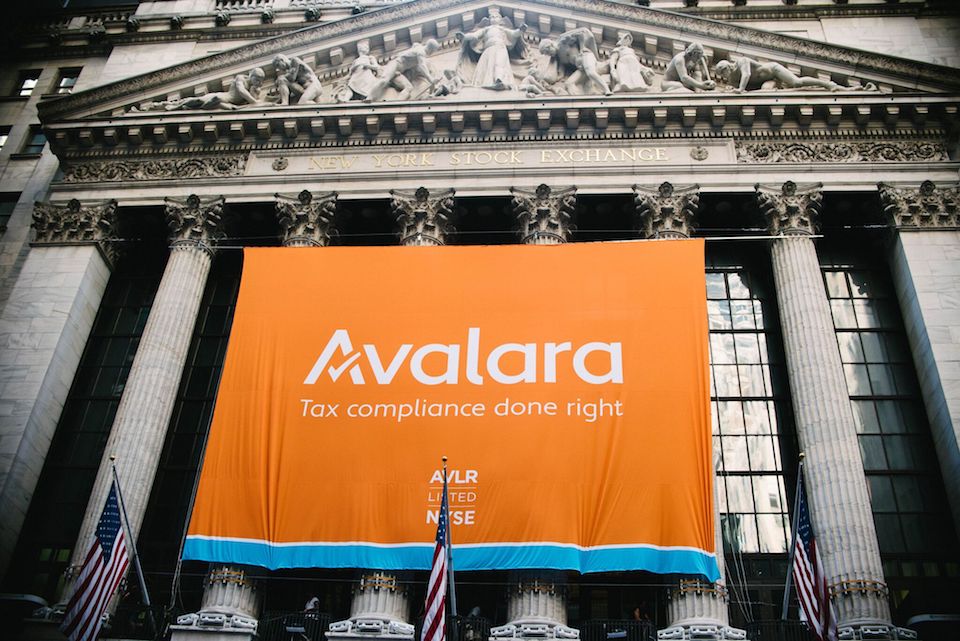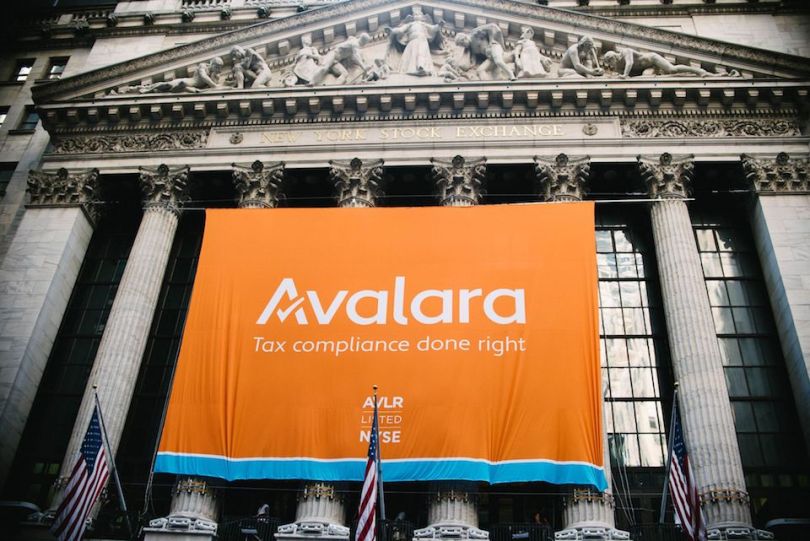 Tax compliance software company Avalara announced its IPO price on the New York Stock Exchange last night, sending share prices up 50 percent today. Company founders and employees rang the opening bell in celebration. 
Shares were priced at $24 in the Seattle company's $180 million IPO Thursday, and opened today at $35. Shares were trading at a little over $38 by the time of publication. In total, 7.5 million shares of common stock have been made available. The company is trading under the symbol "AVLR."
Goldman Sachs, J.P. Morgan and Bank of America Merrill Lynch are actings as book-running managers for the offering while JMP Securities, KeyBank Capital Markets and Stifel are co-managers.
Avalara offers tax compliance solutions, and serves around 20,000 companies worldwide. Its software integrates with financial, point of sale, billing or e-commerce systems and offers tax calculations in real time, essentially automating a business' tax compliance. The service offers a cloud-based alternative to manual compliance processes and costly enterprise software systems.
"In a digital world, the concept of doing sales tax manually is really absurd," Avalara CEO Scott McFarlane told CNBC Friday. "And we saw that and we knew we were swimming with the tide."
Founded in 2004, the company has raised over $340 million in funding from the likes of Boston's Battery Ventures, Silicon Valley's TCV and New York's Warbug Pincus. Avalara acquired four other companies over the course of 2014 and 2015, including VATlive, a tax news and rate change resource based on Bainbridge Island.
It's the third Seattle-area company to enter an IPO this year, after Bellevue's Smartsheet and DocuSign, which was founded in Seattle and moved its headquarters to the Bay Area in 2016. Both companies went public in April.