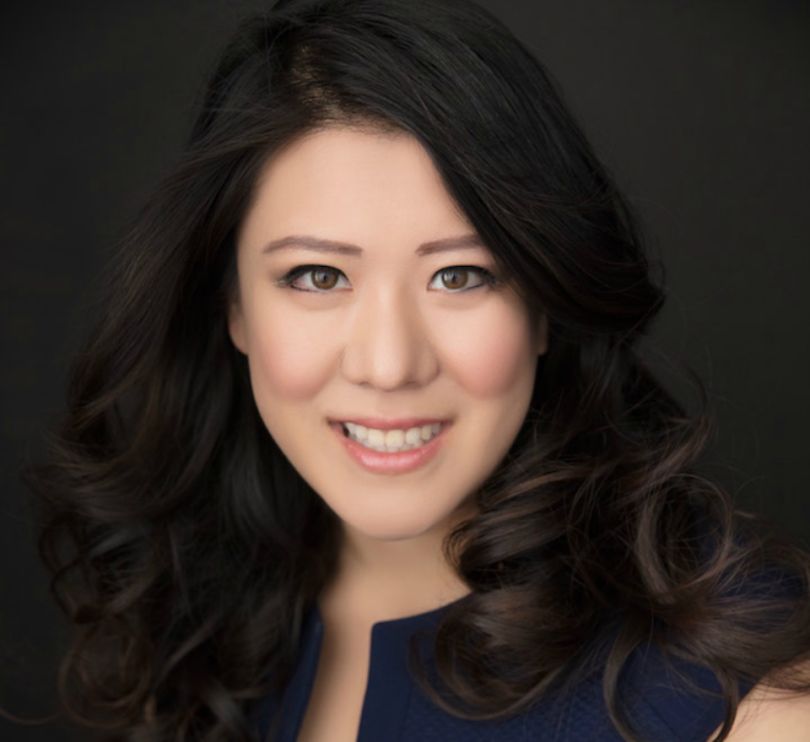 Nancy Wang has worked as a Silicon Valley venture capitalist, a Google product manager and a Deloitte consultant. Nowadays, she's a lead product manager for Rubrik, a Silicon Valley-based cloud management company.
You could say she's at the top of her game. Yet as she ascended through the ranks, Wang wondered why she saw fewer and fewer women around her.
Women are vastly outnumbered in the tech industry — as we all know — and the ratio becomes even more man-heavy the closer you get to the C-suite. According to a study published by recruitment software company Entelo, women hold just 10 percent of executive-level positions in tech.
"I'm a woman, I'm a product manager, I ran a team at Google," Wang said in an interview with Built In Seattle. "And now the next step for me is a product leadership role. Who are my role models that I can look up to?"
We want to ensure that there are more women at the top of the funnel."
Unless more women made it to the upper echelons of these companies, Wang realized, gender inequality would remain entrenched in the tech industry. In 2017 she and Amazon Alexa senior product manager Deepika Yerragunta co-founded a networking and mentoring group called Advancing Women in Product.
Known as AWIP, the Bay Area organization is designed to help tech workers band together — regardless of their gender — and address inequality. The group focuses on product management specifically because, according to Wang, "the success of a tech product really depends on the success or failure of the product team."
"We aim to change the status quo by enabling and empowering more women to be able to take product or technical leadership roles," she said.
The group now has over 3,000 members, and just announced an expansion across North America and Europe — and the group plans to formally establish a team in Seattle later this year.
AWIP has gathered a selection of female tech pioneers — Wang was the lone woman on the network infrastructure team during her time at Google, and is Rubrik's first female product manager — to help balance the scales in leadership roles. Bring equality to the leadership level, the theory goes, and the workforce will follow.
"We want to ensure that there are more women at the top of the funnel, so I'm not walking into meetings and being mistaken for my boss' secretary, or the person in charge of ordering lunch," Wang said.
She doesn't believe the bias she has faced during her career came from any sense of malice, however.
"I feel that a lot of it was really just ignorance," she said. "You can't blame these individuals who have gone for decades in the tech industry and not have worked with a single woman. They grow up with these misconceptions that women can't be technical, or that women can't close a sales deal in front of Fortune 500 clients — because they've never seen it done."
AWIP is run by a team of product managers, all of whom maintain full-time jobs by day, and focuses on helping women develop concrete skills that will help them climb the ladder. In addition to co-founder Yerragunta, the team includes Cisco Director of Product Management Shubha Govil and Salesforce, AWS and Ideo alumna Tatyana Mamut.
"Instead of talking high-level, I want these workshops to be very tactical and skills-based," said Wang, who is also AWIP's CEO. "What is the difference between A/B testing and long-tail studies? How do I segment my user population? How do I construct a double blind experiment? We can learn these skills, implement them in our jobs, succeed in delivering our products and advance to the next level of leadership."
AWIP also facilitates mentoring and networking sessions, and wants to double its list of 50 ambassadors by the end of the year. Wang says 15 percent of AWIP members already reside in the Seattle-Redmond area, and the organization is putting a call out for new members and ambassadors here.
"We're actively looking for and interviewing candidates to launch our Seattle team," Wang said. "They'll be training at our headquarters with the San Francisco team ahead of the formal launch."
The positions are by no means restricted to female techies.
"We try to keep an even ratio of 50 percent women and 50 percent men because men, in my opinion, are an essential part of the conversation," Wang said. "We're talking about diversity in boardrooms, and 100 percent women isn't the right answer either."