Anyone who has scored a barely-used milk frother or a potted succulent from one of the city's Buy Nothing Facebook groups knows Seattleites love to share. In a city that prides itself on the strength of its communities, it's no surprise that sharing economy startups are flourishing around Puget Sound.
Digital technology has unlocked unparalleled opportunities for collaboration and resource sharing, and made giants out of Silicon Valley startups like Uber and Airbnb. But at its idealistic heart, the sharing economy is more about mindful consumerism and community building than a capitalistic drive for profit. The companies listed here build platforms to help people share everything from camera equipment and PR services to parking spaces and beef. (Yep.) In doing so, they also foster communities in the physical world — and they might just be onto something big.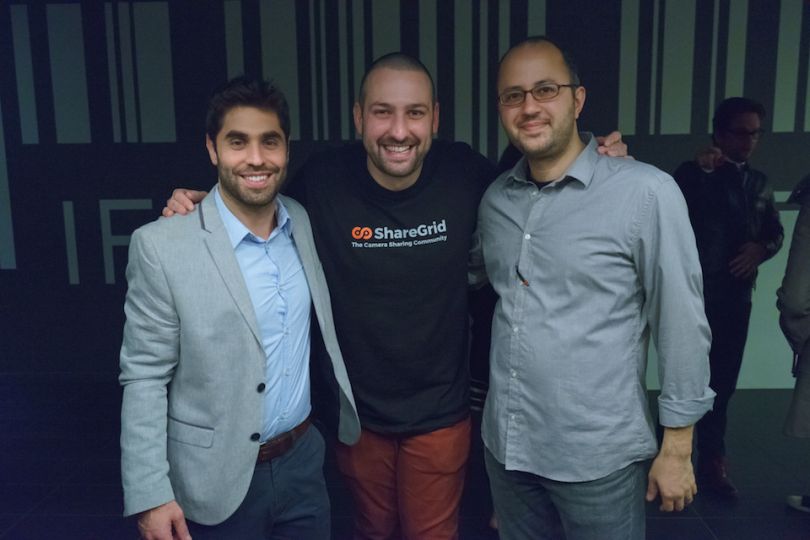 Founded: 2013
Share: your camera gear.
Tell us more: It's tough to get started as a film or photography professional. Between the cameras, lenses, tripods, lights and microphones, costs can quickly get out of control — and it's not like you're making fat stacks when you start out. ShareGrid aims to lower the financial barriers facing filmmakers and photographers with a platform that allows industry professionals to rent their equipment to others. Newbies can get access to high-quality gear without sacrificing rent money, gear owners get a new source of income, and the transactions themselves offer new opportunities for networking and collaboration.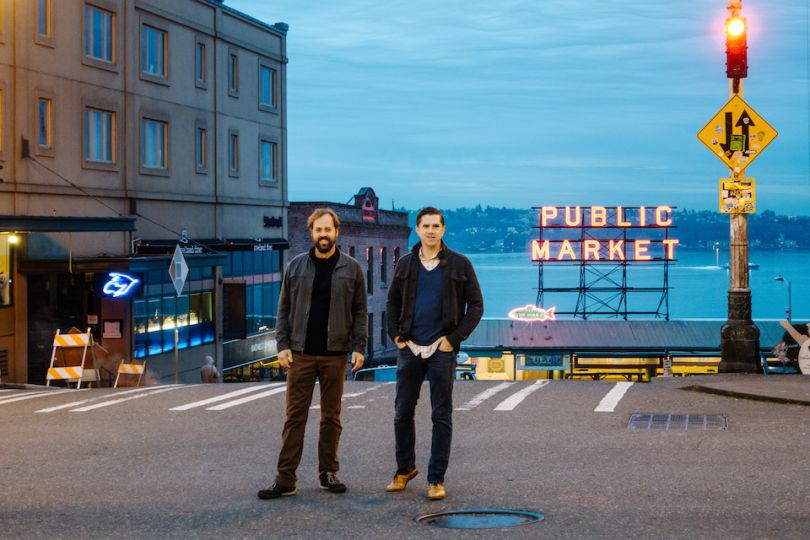 Founded: 2015
Share: a cow.
Tell us more: A few years ago, co-founders Ethan Lowry (who also co-founded Urbanspoon) and Joe Heitzeberg (who founded SnapVine) realized they had no idea where the beef they bought in the supermarket was coming from — or what cattle were being fed — and decided they wanted to support small, independent ranchers. However, the idea of finding and traveling to a farm to buy a year's worth of beef in one go was daunting. Their solution is Crowd Cow, an e-commerce website which tells users the breed and style of the beef they're buying, virtually introduces them to the rancher and allows them to select the exact cuts and quantity they want — essentially joining a group of strangers as a "steak holder" (their term) in the cow. Once an entire cow has been claimed (or, in Crowd Cow's terms, "tipped"), the meat is packed in dry ice and shipped straight to a user's door.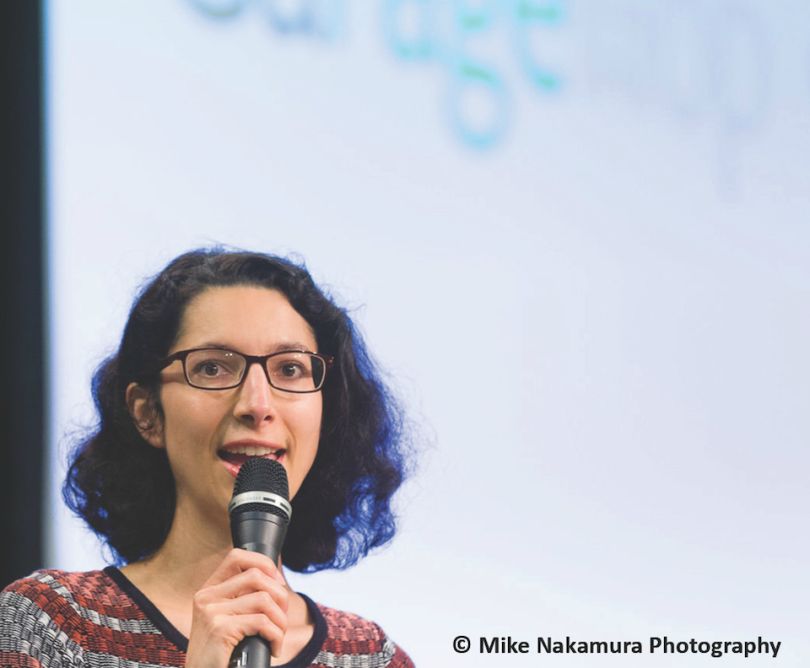 Founded: 2016
Share: a parking space.
Tell us more: It's one of Seattle's favorite gripes: the fact that some — ahem — irresponsible property developers replace single-family homes with apartment blocks without building any additional parking, and thus flood the surrounding streets with excess automobiles. A 2017 study found that your average Seattleite spends 58 hours searching for parking each year — at a cost of over $1,200. Enter GarageHop, whose platform allows drivers to rent unused parking spaces while the owner is away. The GarageHop app helps drivers find, reserve and access a space, meaning property owners mustn't wait around to let renters in. The company currently serves Seattle and the Eastside, with plans to expand.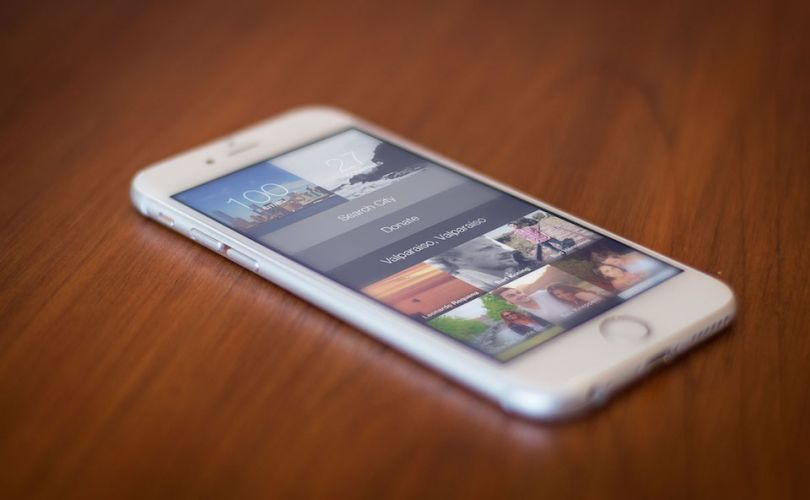 Founded: 2014
Share: a home with a like-minded stranger, and help the homeless in the process.
Tell us more: Horizon connects travelers with friends, friends of friends or members of communities they belong to — like university alumni, the Peace Corps or certain industries — to host them during their stay. The company essentially takes the couchsurfing/Airbnb model and filters possible hosts based on shared interests or experiences. Guests pay a small fee to stay with hosts, but instead of pocketing the money, hosts choose a charitable organization to which those funds will flow. Horizon's "Stay a Night, Give a Night" campaign charges travelers $14 for each night they stay in Seattle through the app. The $14 fee goes to Mary's Place, where it covers the cost of sheltering and feeding someone for one night. Horizon says these initiatives foster deeper connections between travelers and their destinations, and funnels tourism dollars directly to issues that are important to local communities.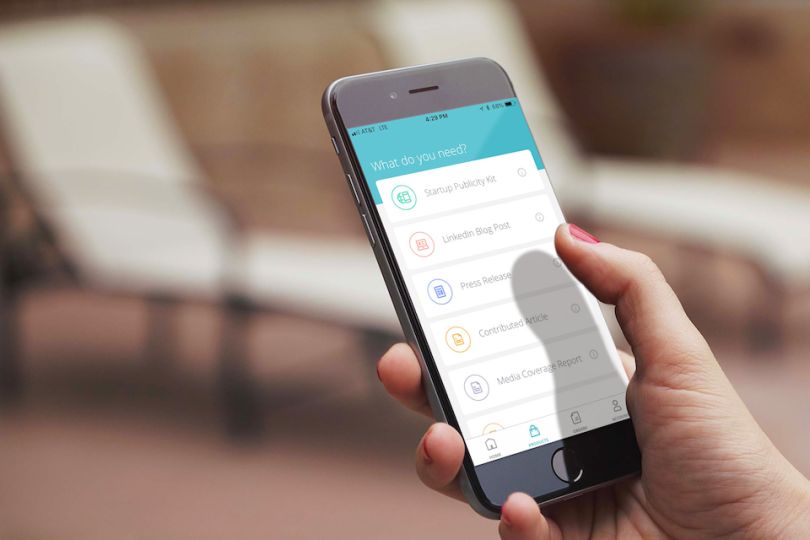 Founded: 2017
Share: PR services.
Tell us more: Spry brings public relations into the gig economy, acting as an automated, on-demand PR agency by putting companies in touch with freelance marketers, writers and communicators through their mobile app. The platform asks companies to describe their needs, which its algorithms then match with prospective freelancers with relevant experience and interests. The company says it currently hosts hundreds of vetted journalists and public relations professionals who deliver projects with an emphasis on speed and professionalism, and eliminates the need for businesses to trawl through freelancer bios or negotiate contracts. Founder Angie Schneider has been in the marketing game for 20 years, and touts Spry as an affordable PR service for businesses and organizations large and small.