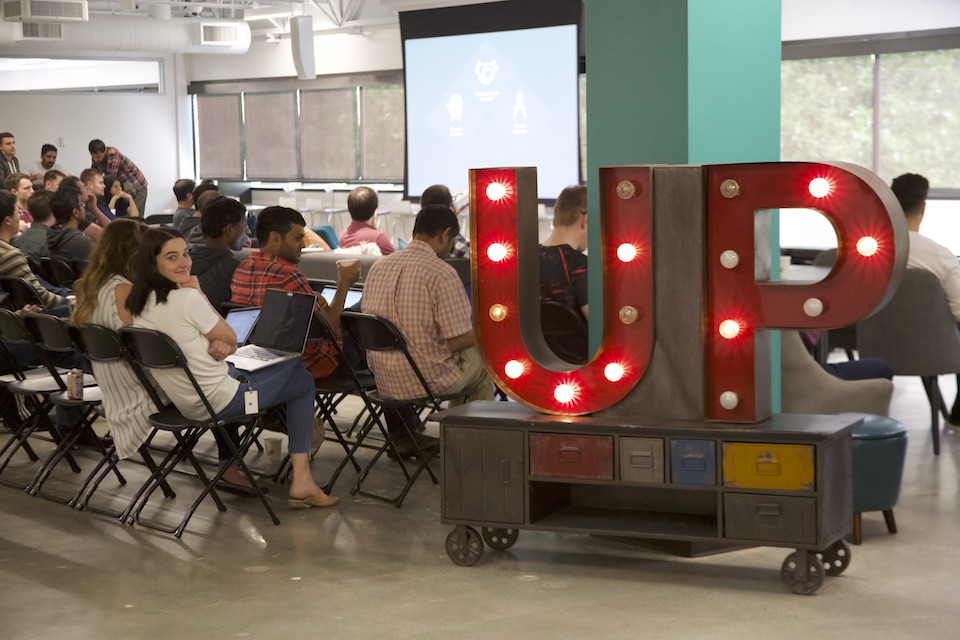 OfferUp has raised $39 million for its buying and selling platform designed to be a slicker, mobile-friendly version of popular classifieds site Craigslist. According to a filing lodged yesterday with the Securities and Exchange Commission, the Bellevue company is chasing over $150 million — which would bring its funding total to over $370 million. An OfferUp spokesperson told Built In Seattle the company is currently looking to hire 50 new people.
"Our focus on building the best and most successful experience for consumers has resulted in OfferUp being the largest local marketplace in the U.S.," OfferUp CEO Nick Huzar said in a statement provided to Built In Seattle. "We're now well on our way to leveraging our size and reach into building a real business with significant revenue and a clear path to profitability."
"Our capital strategy is to achieve those goals by raising the right amount, with the right partners, on the right terms," Huzar continued. "This round will help us accelerate bringing on more top talent to expand on our mission of building the largest, simplest and most trustworthy local marketplace.
The filing states that OfferUp raised the $39 million from 15 investors. In the past, the company has raised funds from New York private equity firm Warbug Pincus, Baltimore firm T. Rowe Price and Silicon Valley's Andreesen Horowitz.
OfferUp differentiates itself from competitors with an app that allows mobile listing and browsing, an in-app messaging service and designated pick-up spots for users with safety concerns. The company confirmed its status as a unicorn in 2016, following a $119 million funding round.