Beyond Microsoft: 21 Redmond Tech Companies You Should Know
Seattle has the name recognition, but much of the innovation happening in the Pacific Northwest occurs beyond the city limits — in satellite cities like Bellevue, Tacoma, Kirkland and, perhaps most notably, Redmond.
Redmond's tech industry fame comes primarily from Microsoft's global headquarters which, with 125 buildings and 500 acres of land, rivals some European micronations for territory and population. Redmond also hosts Nintendo's United States headquarters and a swath of smaller tech companies and startups working on everything from marketing technology to — wait for it — nuclear fusion.

Where is Redmond?
Though the Puget Sound region's population has grown dramatically in the space of a generation, there are still tracts of open country separating the suburban streets of Redmond from the communities lining Lake Washington's eastern shore. These perennially-green landscapes — coupled with the city's possession of Washington state's only velodrome — may explain why Redmond is known as the Pacific Northwest's cycling capital. The city lies directly east of Kirkland and north-east of Bellevue at the northern tip of Lake Sammamish, around a 25 minutes' drive from downtown Seattle if there's no traffic — though there usually is traffic.
Redmond Tech Companies and Startups
Redmond's tech and startup community owes quite a lot to Microsoft. A startling amount of its founders cut their teeth on the famous campus — or one of its countless satellite offices sprinkled throughout Seattle and the Eastside — before moving on to their own companies. Though some companies have offices in Redmond's small downtown district, many reside in the industrial parks that ring the city.
Top Tech Companies in Redmond, WA to Know
Pushpay
MediaAlpha
NewSky Security
Helion Energy
Fiind
OneLogin
Aduro
Planetary Resources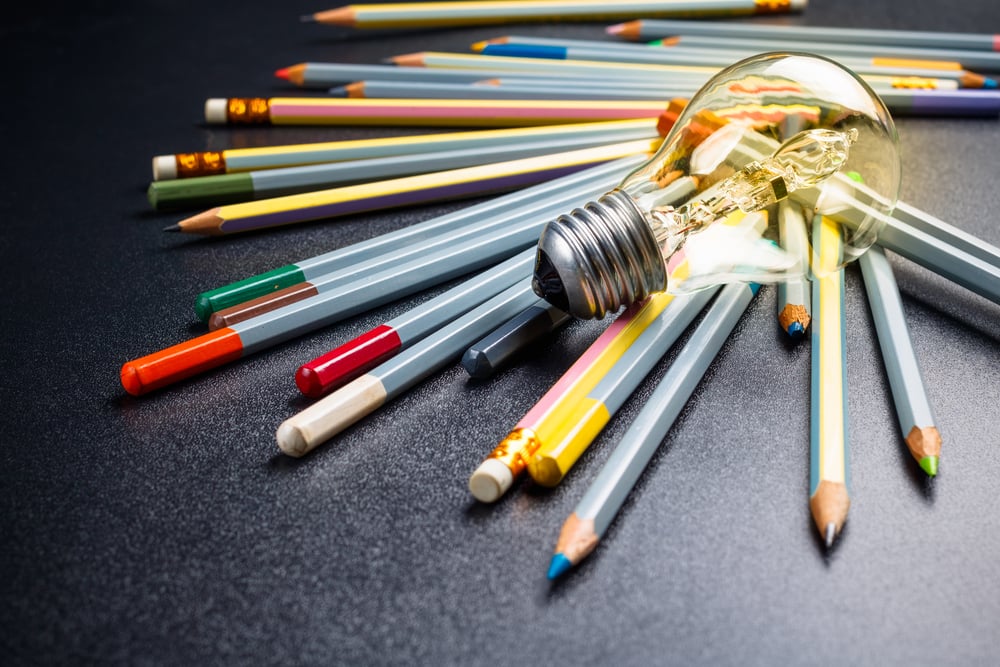 In a nutshell: A creative talent resource with a boutique touch.
Headquarters: Redmond
What they're up to: Hiring creative talent in a pinch, whether during a busy season or to cover a parental leave, often requires companies to bring some reinforcements and smartdept, inc. is at the ready. Founded by creative professionals in 2001, smartdept, inc. is a creative, interactive and marketing talent resource with a Redmond office in addition to offices in Chicago and Grand Rapids. The firm provides companies with freelance, contract, direct hire and contract-to-hire candidates. While the company is able to meet the needs of customers of all sizes, smartdept, inc. still prides itself on a boutique approach to service.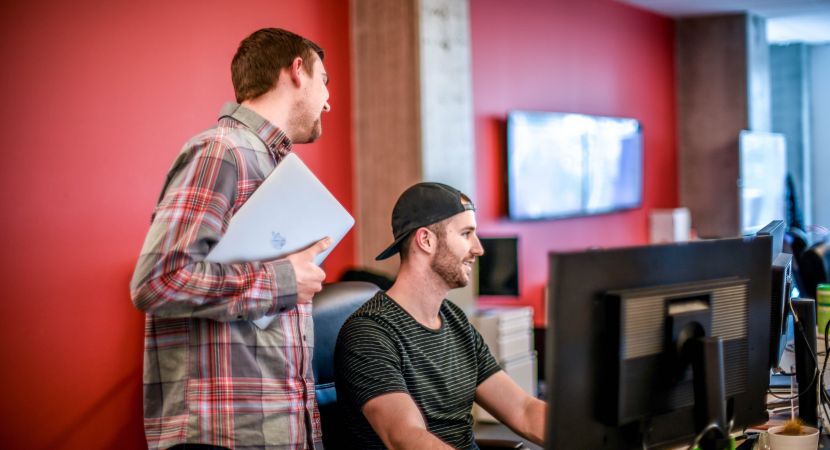 In a nutshell: Generosity made simple.
Headquarters: 18300 Redmond Way Suite 300, Redmond
What they're up to: When the collection basket goes around, churchgoers in an increasingly cashless world face the dilemma of good intentions mismatched with empty pockets. Co-founders Eliot Crowther and Chris Heaslip knew that something needed to change. Founded in 2011, Pushpay processes billions of dollars annually through its church-oriented SaaS solution to optimize growth, engagement and management for over 7,500 churches and counting.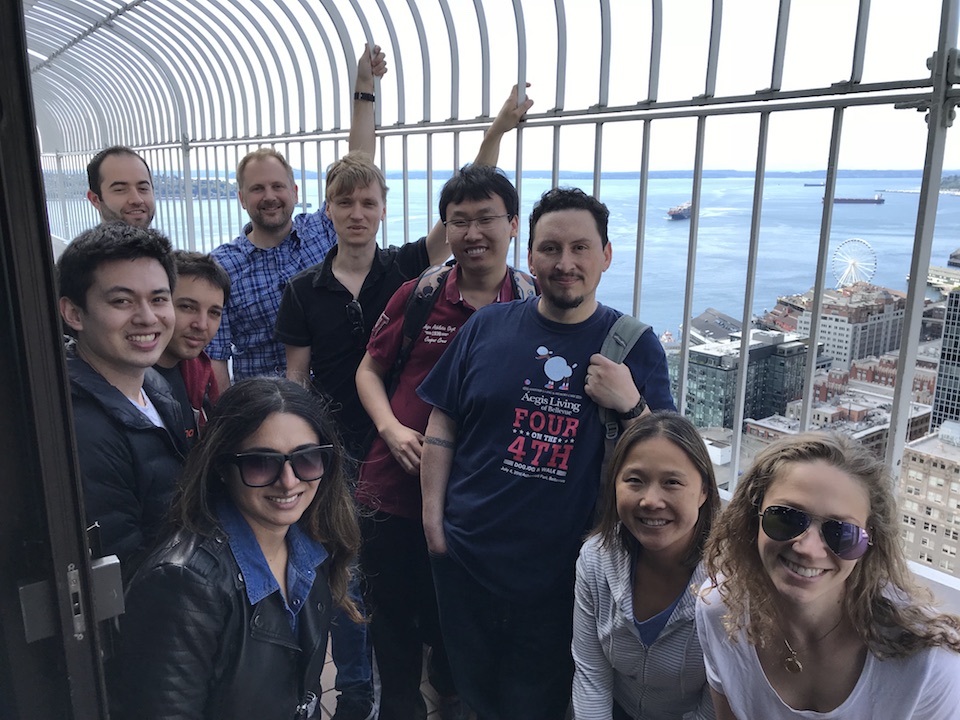 In a nutshell: Programmatic advertising technology.
Headquarters: 2563 152nd Avenue NE, Redmond
What they're up to: MediaAlpha provides a programmatic exchange platform for advertisers and publishers. Their MediaAlpha Exchange Platform connects buyers and sellers of media on specialized consumer choice websites known as "vertical search engines." Users of these websites are known as "high-intent consumers," as their use of these particular websites indicates the strong possibility of a sale — making them especially valuable to advertisers. MediaAlpha's platform handles over $350 million across 47 million transactions annually, and the company employs teams in Los Angeles and Tampa along with its Redmond base.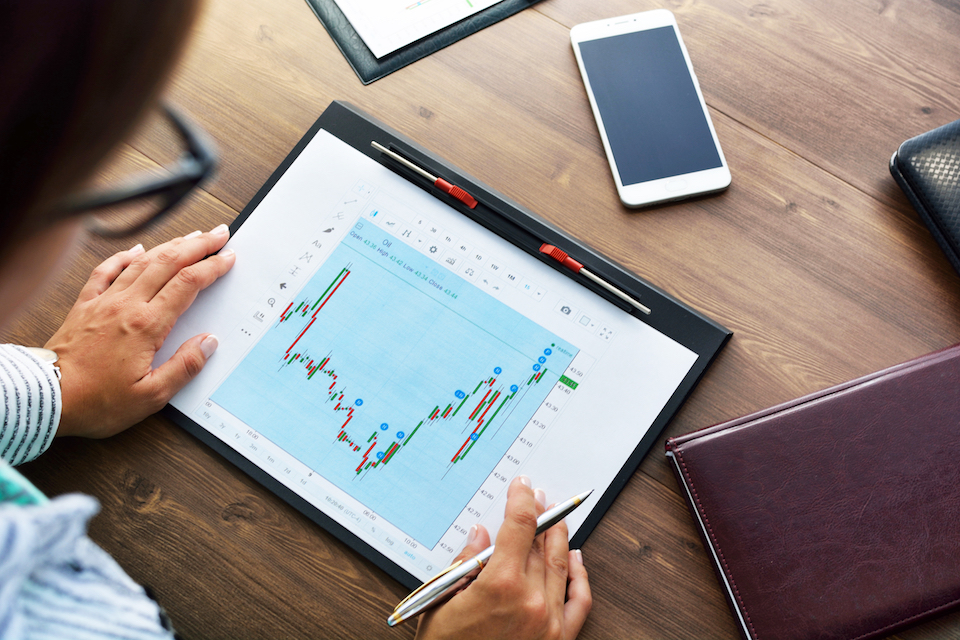 In a nutshell: Leveraging big data to make better business decisions.
Headquarters: 4116 148th Avenue NE, Redmond
What they're up to: Decisive Data is all about — you guessed it — data. Their mission is to help businesses inform every decision with data. The company analyzes customers' data to optimize current business practices, looks for patterns that may suggest new opportunities and organizes metrics to make them more insightful. Founded in 2007, Decisive Data has worked with Microsoft, Tableau, Alteryx and Snowflake.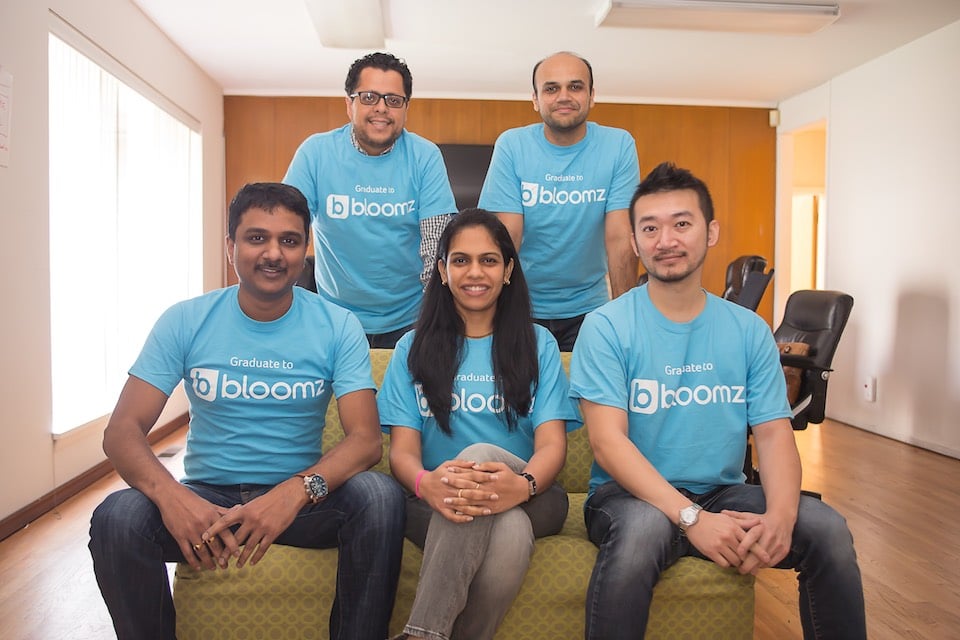 In a nutshell: Easy parent-teacher communication.
Headquarters: 8335 165th Avenue NE, Redmond
Funding: $2.3 million
What they're up to: Remember the kid who couldn't go on the school trip because he forgot to get his mom to sign the permission slip? Bloomz has that kid's back, with an app that facilitates direct communication between parents and teachers. Their goal is to eliminate the missed meetings, sign-ups and events that get lost amid a confusion of paper letters, digital notifications and verbal reminders. The company consults a panel of teachers and parents with every proposed update, ensuring that their tool will enhance communication between the two.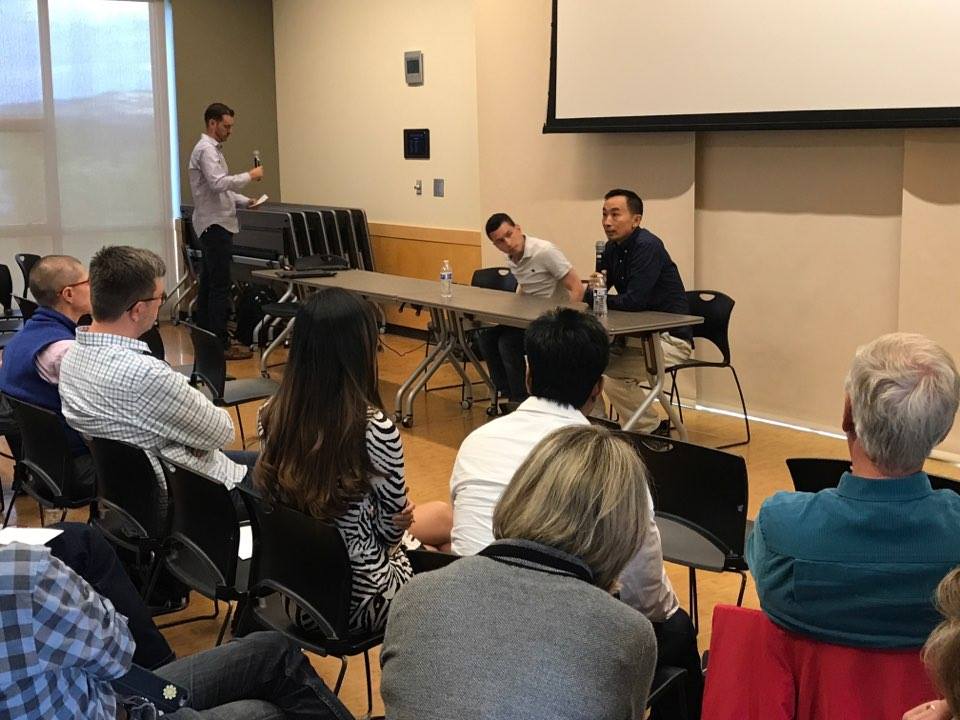 In a nutshell: IoT security.
Headquarters: 4018 148th Avenue NE, Redmond
Funding: $3.3 million
What they're up to: Take a moment to list off all the Internet of Things (IoT) devices that exist in your life: connected vehicles, internet protocol cameras, point-of-sale machines, internet routers, printers. Now imagine the implications if some nefarious character could remotely access those devices. NewSky Security's "IoT Halo" system is designed to protect, detect and identify cyberattacks on IoT systems. Co-founder Song Li once worked as a white hat hacker for Expedia, Intel and eBay, using his infiltration skills to test security systems.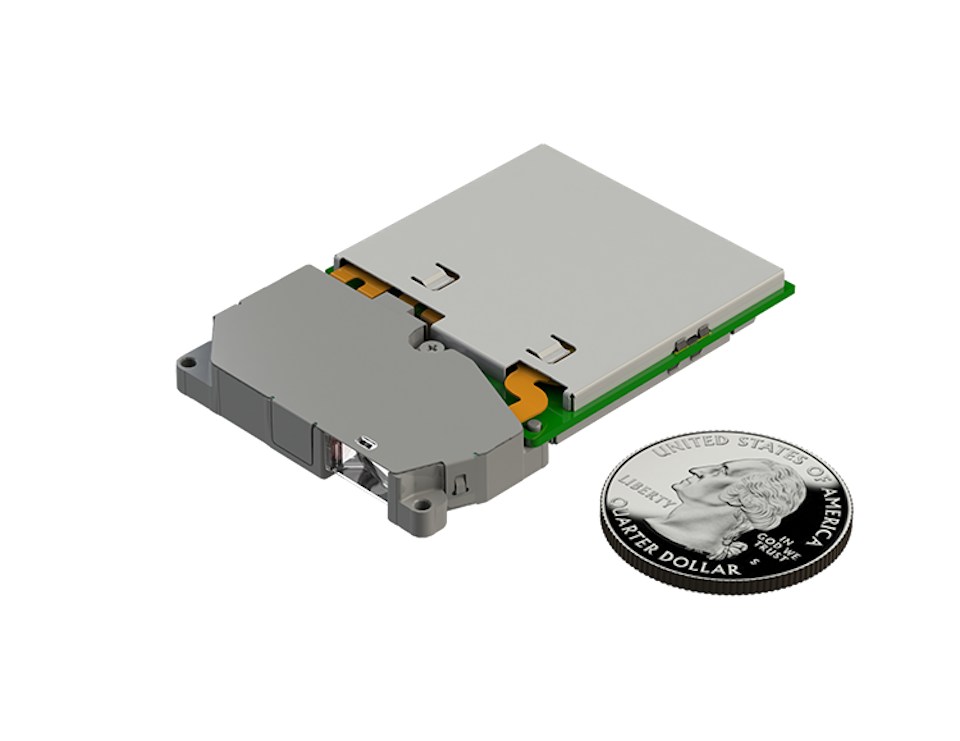 In a nutshell: Laser projection technology.
Headquarters: 6244 185th Avenue NE, Redmond
What they're up to: Microvision builds visual display technologies and PicoP scanning technology, which is a tiny sensing and laser projection device. The PicoP engine is smaller than a credit card, and just a few millimeters thick, but it can produce perfectly-focused HD pictures. The technology — which was first developed at the University of Washington — has a range of uses, including interactive displays for artificial intelligence and IoT platforms, home security sensors and as a projector for science fiction-like head-mounted displays.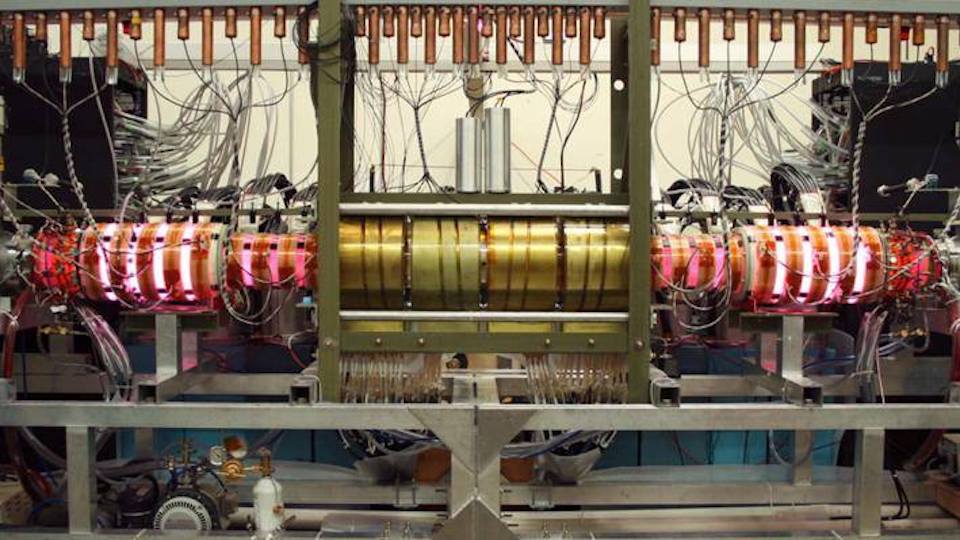 In a nutshell: Nuclear fusion.
Headquarters: 8549 154th Avenue NE, Redmond
What they're up to: Helion Energy is chasing one of the most ambitious goals of the age: clean, unlimited energy. CEO David Kirtley once predicted that the company's power-producing modules would be producing more electricity than they consume. That was in 2014, and although they're not quite there yet, Helion Energy says it has the technology figured out, with the biggest challenge now being commercialization. Their modules are about the size of a semi-trailer, and Kirtley has said that ten of them will generate as much electricity as a conventional power plant.
In a nutshell: A one-stop software shop.
Headquarters: 15446 Bel-Red Road, Redmond
What they're up to: MAQ Software provides a range of solutions for business clients, including many companies on the Fortune 500. The company helps customers adopt and use artificial intelligence, data analytics and cloud computing. Founded in 2000, MAQ Software also builds retail and enterprise apps on a variety of platforms, and is an industry expert in the use of Microsoft's Power BI suite of data analytics and visualization tools. In addition to its Redmond base, the company has offices in Mumbai and Hyderabad.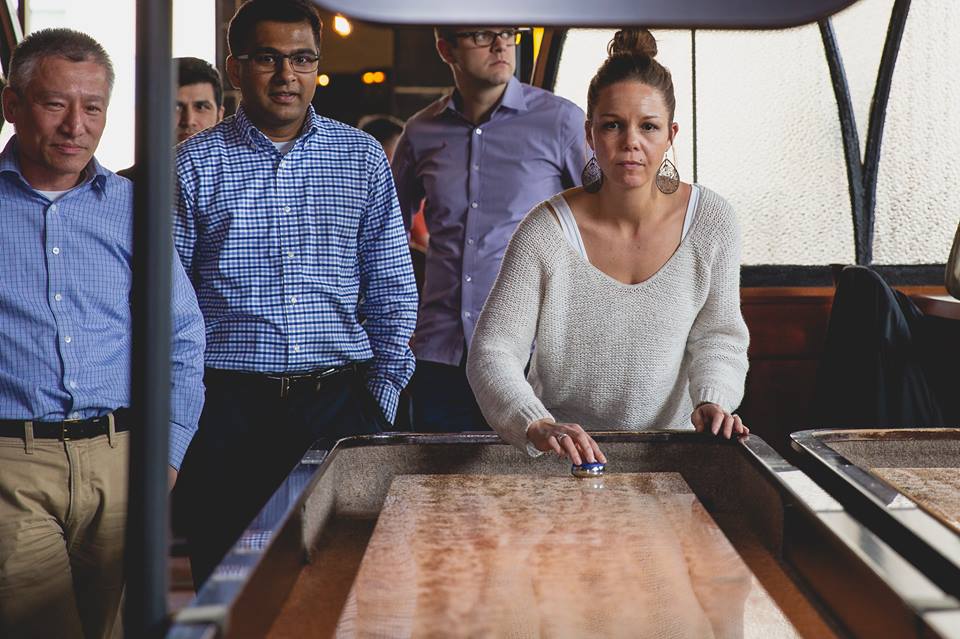 In a nutshell: Data center infrastructure and cloud-based business solutions.
Headquarters: 12226 134th Court NE, Redmond
What they're up to: Redapt is one of the nation' premier providers of data center hardware and services, helping businesses organize and scale their data. The company's engineering team builds and updates data infrastructure on behalf of its clients, freeing up engineers to concentrate their skills on innovation elsewhere. Redapt also facilitates the adoption of cloud computing and container technologies, and acquired Bellevue's Attunix earlier this year to leverage their expertise in those fields.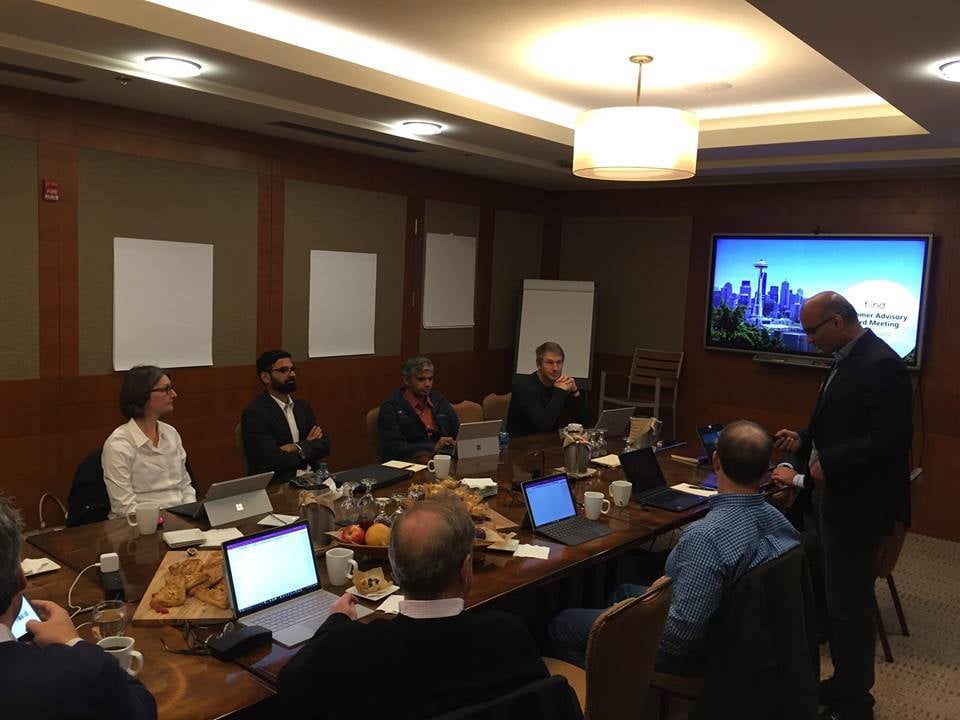 In a nutshell: Using AI to find customers for B2B companies.
Headquarters: 9840 Willows Road NE, Redmond
What they're up to: Fiind's artificial intelligence allows marketers and sales representatives to essentially tune into the "buying signals" of potential customers. By singling out prospects who might actually be interested in a product or service, Fiind's technology claims to save marketing and sales teams time. Founders Vijay Kasireddy, Karthik Thenalur and Sree Balaji come from senior roles at Microsoft and HSBC.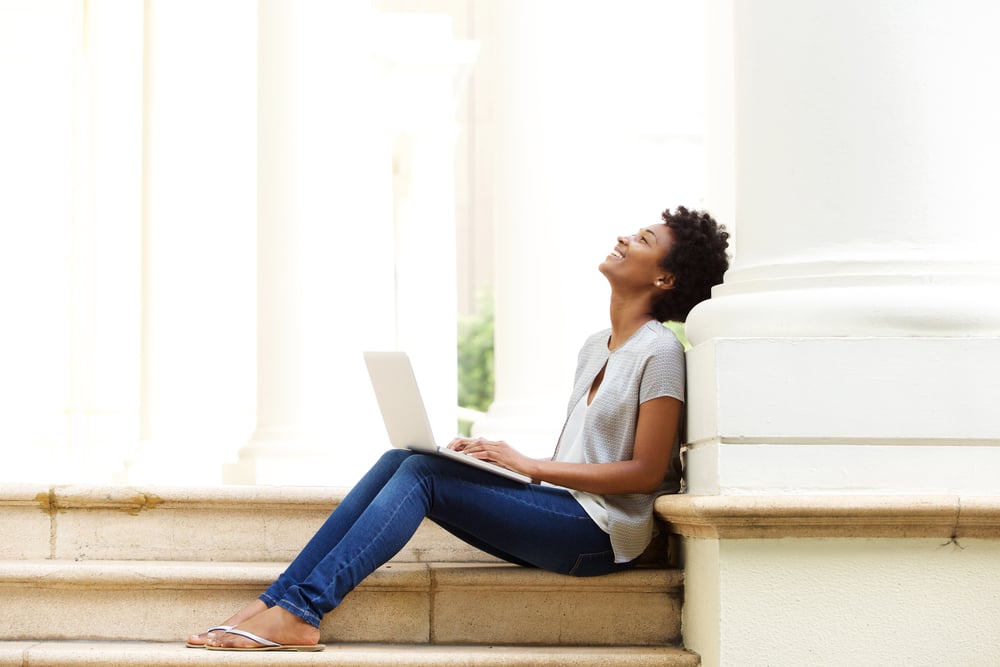 In a nutshell: Habit change that works.
Headquarters: 17425 NE Union Hill Road, Redmond
What they're up to: Corporate wellness programs usually rely on external incentives to encourage employees to adopt healthier habits, but motivation has to come from within. ADURO's novel approach focuses on Human Performance, a framework that empower employees to determine their best path forward to well-being and set the foundation for long-lasting change. With a recent raise of $22 million in venture capital, the Redmond-based company is well on its way to transforming the health and well-being sector.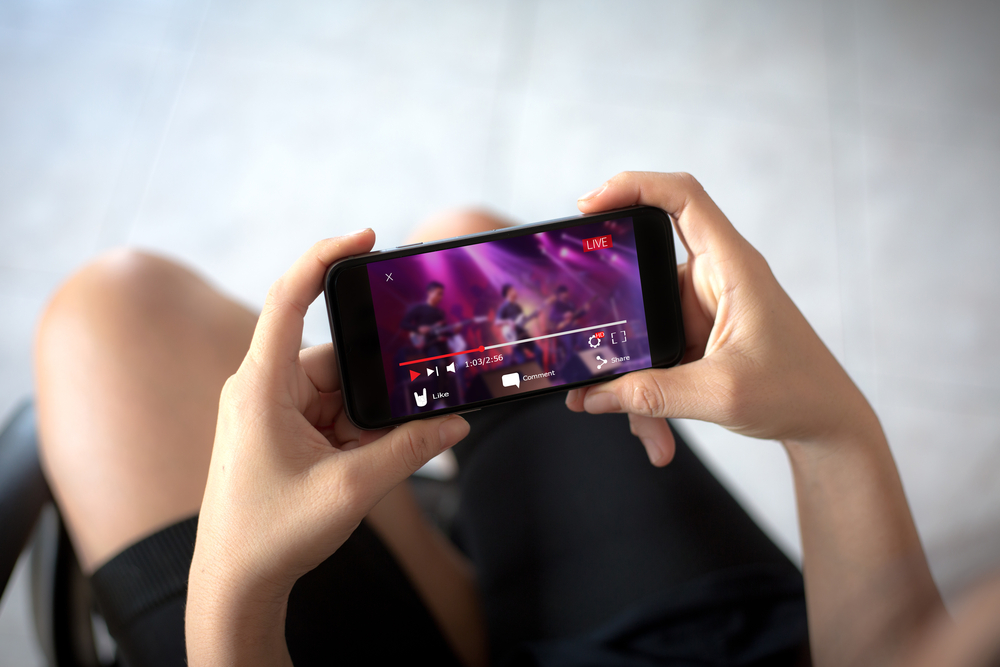 In a nutshell: Fan-centric streaming technology.
Headquarters: 1099 Stewart St, Seattle
What they're up to: Searching for a TV screen to watch your favorite team is a bygone worry and we have iStreamPlanet to thank for the assist. The company has hit the big leagues by delighting fans who stream live sporting events such as the Olympics, Super Bowl, NCAA March Madness Live and more. With roots as a startup streaming weddings from A Little White Chapel in Las Vegas, iStreamPlanet now provides end-to-end digital video solutions to customers such as Fox, FuboTV, Hulu and Turner.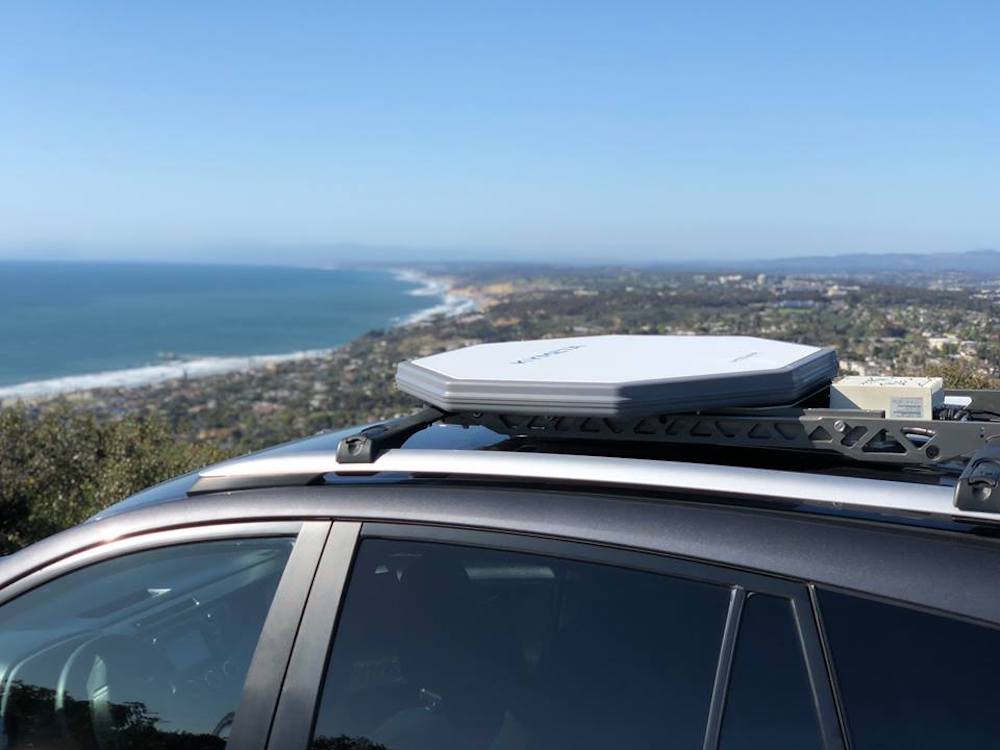 In a nutshell: A new way for the world to connect.
Headquarters: 2277 134th Court NE, Redmond
What they're up to: The sky-high costs of bringing connectivity to remote and developing regions through traditional wireless networks compelled Kymeta to look to the skies. Satellite networks have the advantage of vastly more coverage than spectrum networks, yet costs stymie traditional satellite dishes where they're needed most. Since 2012, the Seattle-based company has used metamaterials technology to develop lightweight, low-power antennas that are software-enabled and make connectivity accessible around the world.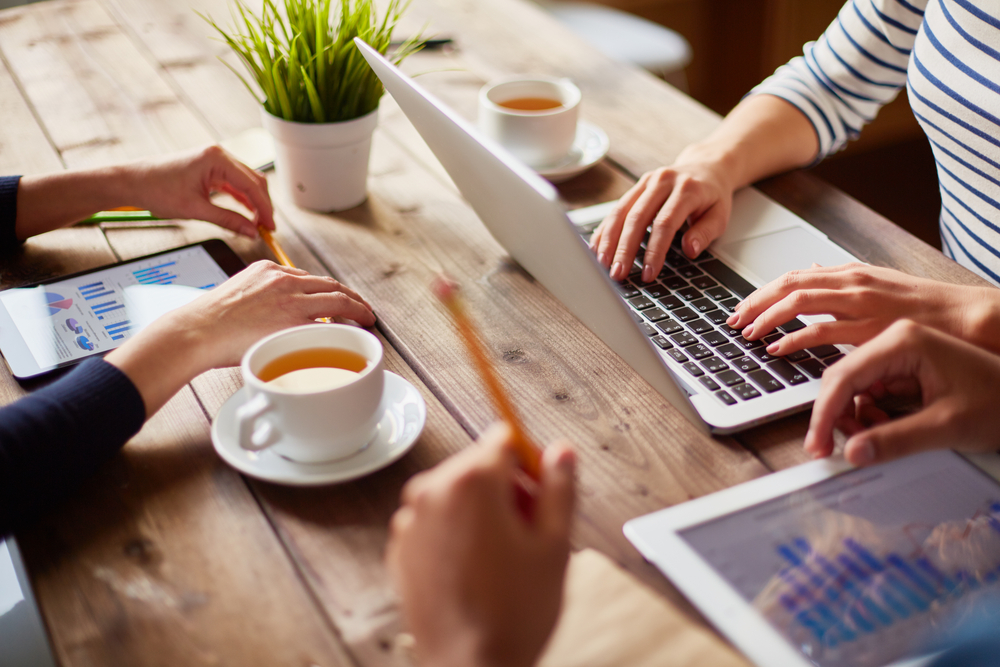 In a nutshell: Cloud-based identity and access management
Headquarters: 7530 164th Ave NE, Redmond
What they're up to: As the cloud creates more fragmentation and the opportunity for "shadow IT," the enterprise must adapt to manage and control access to apps for data security and compliance. Meanwhile, users juggling multiple logins end up feeling beleaguered too. OneLogin's single sign-on solution alleviates concerns for IT directors and employees alike. OneLogin connects every directory, user, device and app in a single deeply integrated system in the cloud to unify and simplify identity and access management for enterprise clients.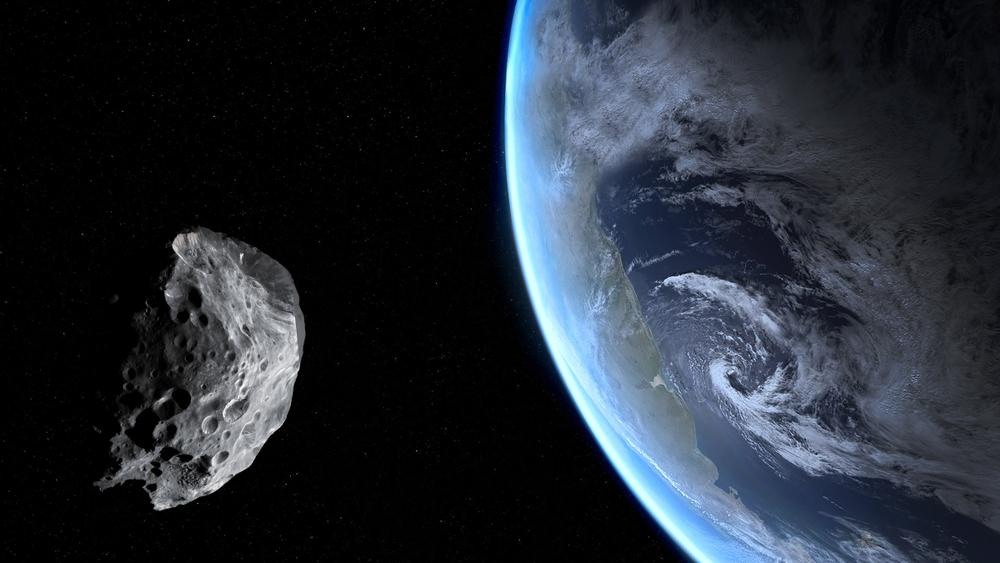 In a nutshell: Asteroid mining and exploration
Headquarters: 6742 185th Ave NE, Redmond
What they're up to: Asteroids are not just enormous rocks floating around in space. Their vast stores of water and other natural resources have the potential to create a new paradigm of travel and human presence in space. It's a bold bet made by noted futurists Eric Anderson and Peter H. Diamandis, M.D. who founded Planetary Resources in 2009. The company has since been acquired by Consensys, where the blockchain firm will now conduct its space initiatives.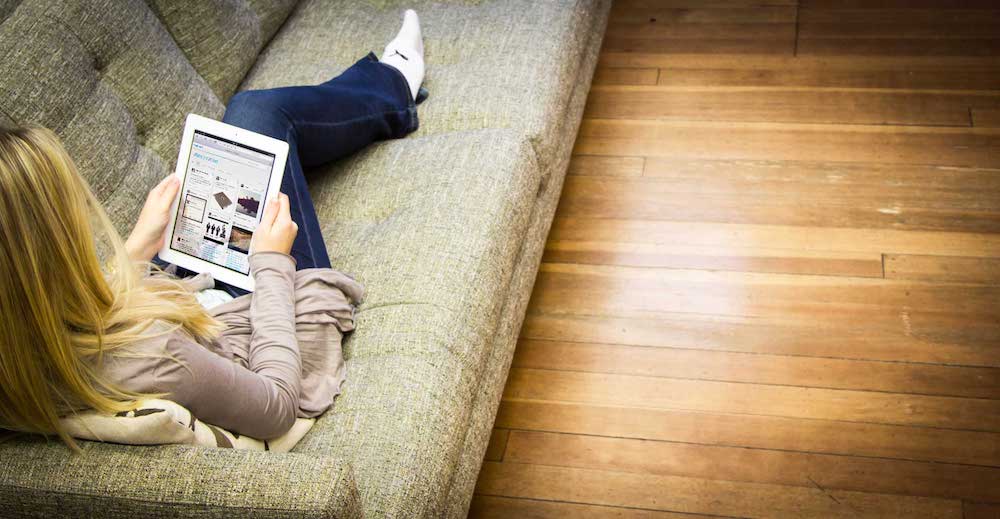 In a nutshell: Discover and share great content
Headquarters: 8383 158th Ave NE, Redmond
What they're up to: While many companies believe algorithms are the key to easing information overload, Tagboard is bucking this trend in favor of a human-centered approach with their social search and display platform for online communities. Founded in 2010 to allow users to discuss a topic that may apply to multiple forums or threads has blossomed into a global company that enables brands, sporting teams and media companies to discover social media and share it across all their online properties.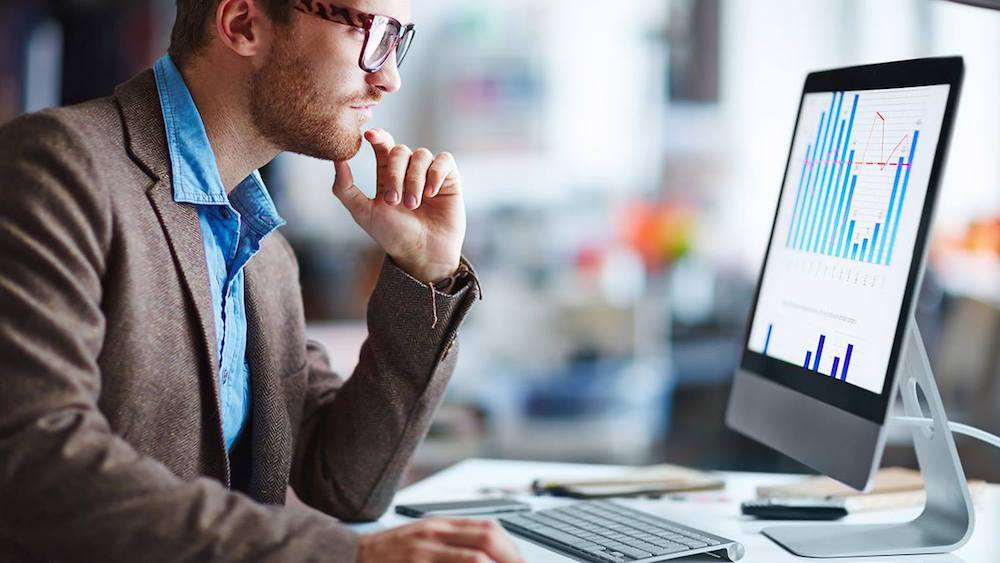 In a nutshell: Data-powered marketing at a fraction of the cost
Headquarters: 7530 164th Ave. NE, Redmond
What they're up to: Ever seen an ad that made you wonder how on Earth did anyone think this would be relevant to you? Every time a company pushes a campaign to the wrong audience, it wastes resources that should be spent on target customers. Clients such as Microsoft, T-Mobile and Bonobos use Versium's automated predictive analytics solutions to access actionable data intelligence in order to find the best prospects while improving conversions and ROI through personalized campaigns.
In a nutshell: Data management, anywhere
Headquarters: 2615 151st PL NE, Redmond
What they're up to: Data is everywhere so companies need a management solution that works anywhere. DB Best Technologies has been helping hundreds of customers around the world manage data across various databases, environments, applications, platforms and services for over 15 years. From database development to database migrations, DB Best works with clients to modernize existing applications, develop new solutions and maintain services after going live.
In a nutshell: Smart fitness apparel
Headquarters: 2205 152nd Ave NE, Redmond
What they're up to: Imagine having a personal coach every time you go for a run. Sensoria's body-sensing devices for the human foot capture and share data such as activity type, body weight, eversion and in-footwear pressure. With Sensoria, users get running performance metrics in real-time such as foot landing, foot cadence, heart rate, calories and distance. The company offers a range of IoT devices that help athletes at all levels improve their form and speed up recovery times post-injury.
In a nutshell:  Data science bootcamps for everyone
Headquarters: 2205 152nd Ave NE, Redmond
What they're up to: Data science is no longer just for Statistics PhDs - it's for program managers, VPs and marketing managers. Data Science Dojo is making practical data science accessible through their one-week, hands-on training sessions. So far, over 4,000 people from over 700 companies worldwide have participated in their bootcamps to learn how to extract actionable insights from data. Data Science Dojo is building a community of mentors, students and professionals determined to unlock the potential of data science.