You could say tech startups are a little like football teams — an assortment of professional mercenaries using their varied skill sets to move as a cohesive unit toward a common goal. The best teams strive for something more than their weekly pay packet, be it a transformative idea or a championship title.
There are plenty of tech companies in Seattle straddling the line of that overwrought metaphor, hustling as a unit to improve the experience of players on the field, and the fans who follow them. Here are seven of our favorites.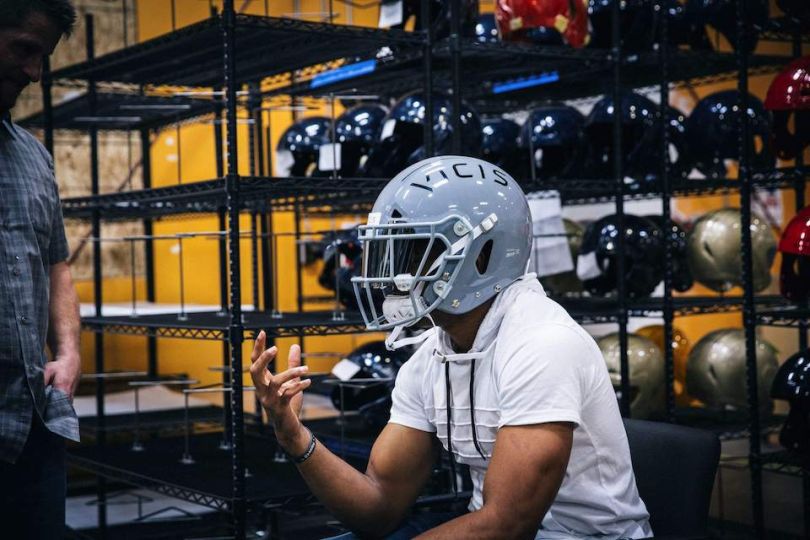 Headquarters: Downtown Seattle
Funding: $53.5 million
Game plan: VICIS brings together experts in sport, science, medicine, engineering and tech in a mission to free football from the scourge of concussions. Their helmets are built with internal columns supporting a soft outer shell, designed to mitigate the forces exerted by collisions from multiple angles and protect against rotational and head-on impacts. VICIS has garnered glowing reviews and endorsements from across the NFL, and earlier this year the company began work on combat helmets for the U.S. military.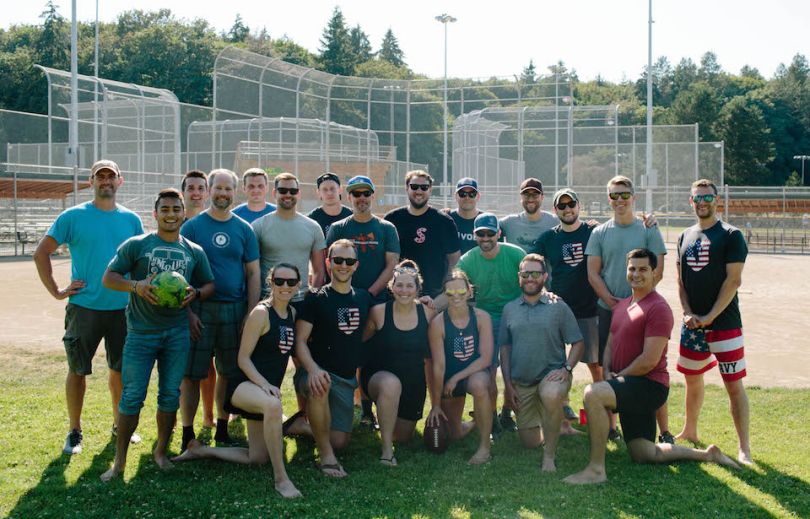 Headquarters: Fremont
Funding: $2.6 million
Game plan: Volt Athletics wants to give every athlete the opportunity to train like a professional. Their app analyzes a user's data to build a personal workout plan, optimizes for stated fitness and sport goals, uses periodization to help athletes reach peak performance, and adapts to users' progress. There are customized plans for a range of sports, with applications for team training as well.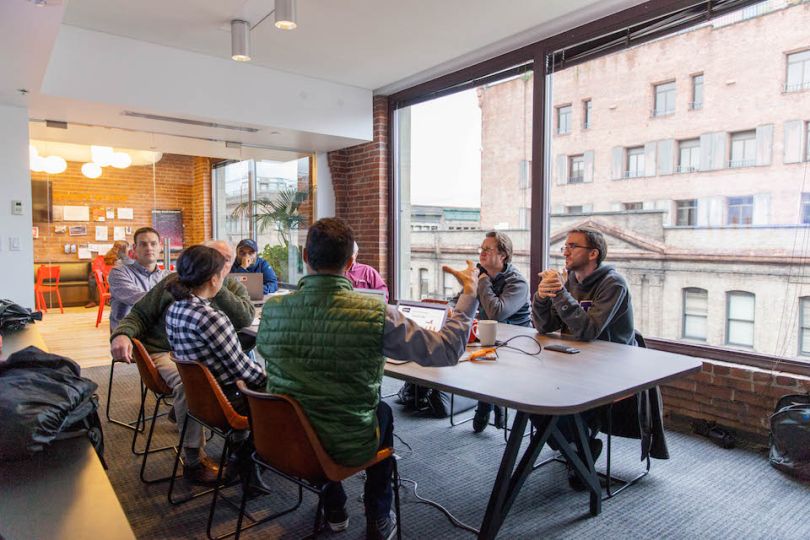 Headquarters: Pioneer Square
Funding: $407,000
Game plan: IdealSeat's data-driven platform helps sports teams and stadiums enhance fan experiences. Users can choose seats near fellow fans, in the sun or shade, near playpens or bathrooms for kids, close to the bars or even in areas that offer a higher statistical likelihood of catching a home run or foul ball. The company claims to have boosted conversion rates by up to 96 percent and ticket value by up to 40 percent for a host of clients, which include the Seattle Storm, Stubhub and the Jacksonville Jaguars.
Headquarters: Kirkland
Game plan: Athlete Intelligence brings the Internet of Things to sports, gathering data from smart sensors embedded in players' football helmets and even mouthguards. Real time impact monitoring from these sensors allow coaches to identify safety issues, or identify how a player can improve tackling, blocking and sliding. Coaches can use the platform to track how long players stay on the field, the strength and location of hits, and how those influences affect overall performance.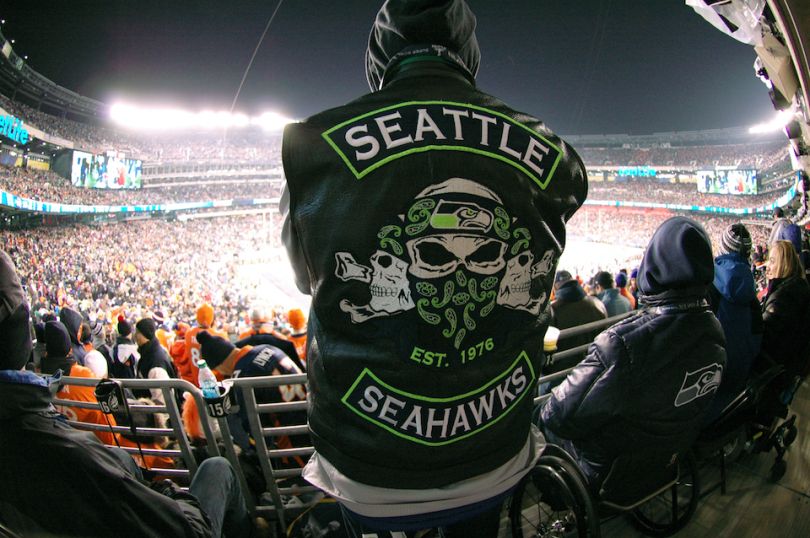 Headquarters: Pioneer Square
Funding: $2.4 million
Game plan: It's a special moment when you wander into a bar in a strange town, hoping to watch your favorite team — and find a fellow fan inside. FanWide wants to make this serendipity possible for everyone, helping sports fans find each other and congregate at nearby bars and restaurants to watch the game together. Hosts can offer exclusive promos for discounts and specials through the app, and sports teams can expand their reach, analyze engagement and develop new clubs through the company's Sports Data Platform.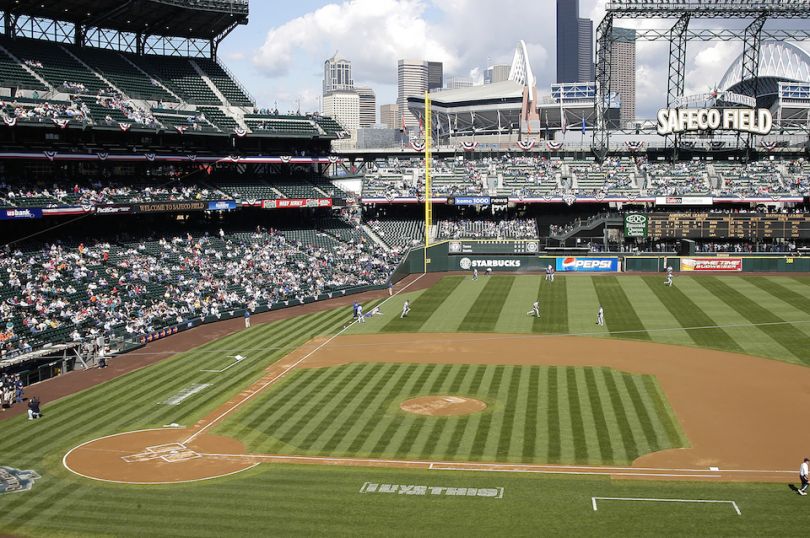 Funding: $4.3 million
Game plan: HERO Sports' content automation platform combines big data, machine learning and general sports expertise to automatically produce previews, recaps, fantasy and betting insights, rankings and predictions for sports fans. The company works with youth and professional sports leagues and recently began producing stories on behalf of the Associated Press. By automating these labor-intensive, low-lift stories, HERO says it frees up time for content teams to focus on more valuable, creative projects.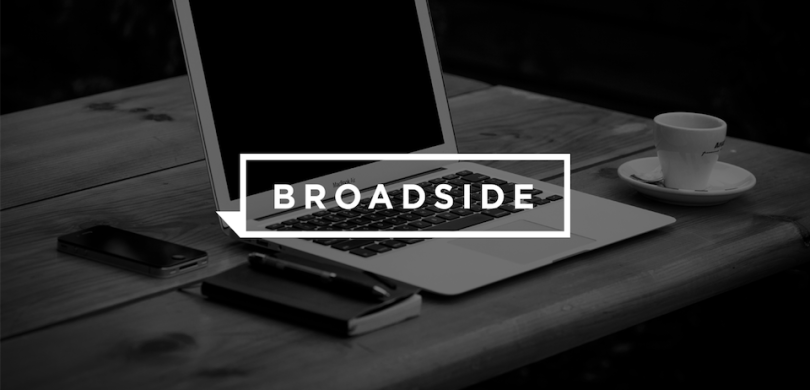 Headquarters: Woodinville
Game plan: Broadside Digital is a team of Seattle mobile app developers designing user experiences on behalf of clients large and small. Sports-related apps feature heavily in their project portfolio, having built the Seattle Sounders app, a pickup basketball game finder called InfiniteHoops, and InfiniteHoops Stats, which tracks stats and scoring for basketball coaches and scorekeepers. The company also built the website for Rave Foundation, the Sounders' charitable arm, along with the homepage for the Rave Green Run, a fundraising fun run for the Rave Foundation.