Successful marketing is about as mysterious as magic. There are so many different ingredients going into the cauldron that, at the end of it all, it's often impossible to decipher which ones actually worked and which ones didn't.
Of course, this ambiguity sets up a perfect business opportunity for those who have achieved some form of mastery over this darkest of arts. We asked Seattle marketers to reveal a little of the secret sauce that makes their particular approaches work.
Headquarters: Belltown
What they're up to: Founders Dave Atchison, Justin Hayashi and Jean-Guy Speton started New Engen to scale the marketing efforts they honed at Seattle startup prodigy Zulily. Its platform incorporates artificial intelligence to see what's driving success and what's not, and create campaigns across social media, search, display ads and e-commerce platforms. New Engen also offers creative services like photography, videography and web design. Headquartered in Seattle, New Engen has offices in San Francisco, New York, Dallas and Charlotte.
Secret sauce: "When formulating a marketing campaign, the 'secret sauce' is to use all channels available in the market. We work across digital platforms including Facebook, Google, Instagram, YouTube, Bing, Snap, Amazon and more, to ensure different channels complement — not compete with — one another to optimize each brand's digital budget," the company told Built In Seattle. "The New Engen platform allows marketers to create campaigns across all platforms with scaled keyword generation, customized ad copy at scale and automated keyword negation. The platform also uses a range of performance-based, intra-day and position-based bidding to help users win in any situation, and automates to any conversion event to help optimize business goals."
Notable clients: 1-800-Flowers, The Hershey Company, TUMI, Timbuk2, FanDuel and Universal Music Group.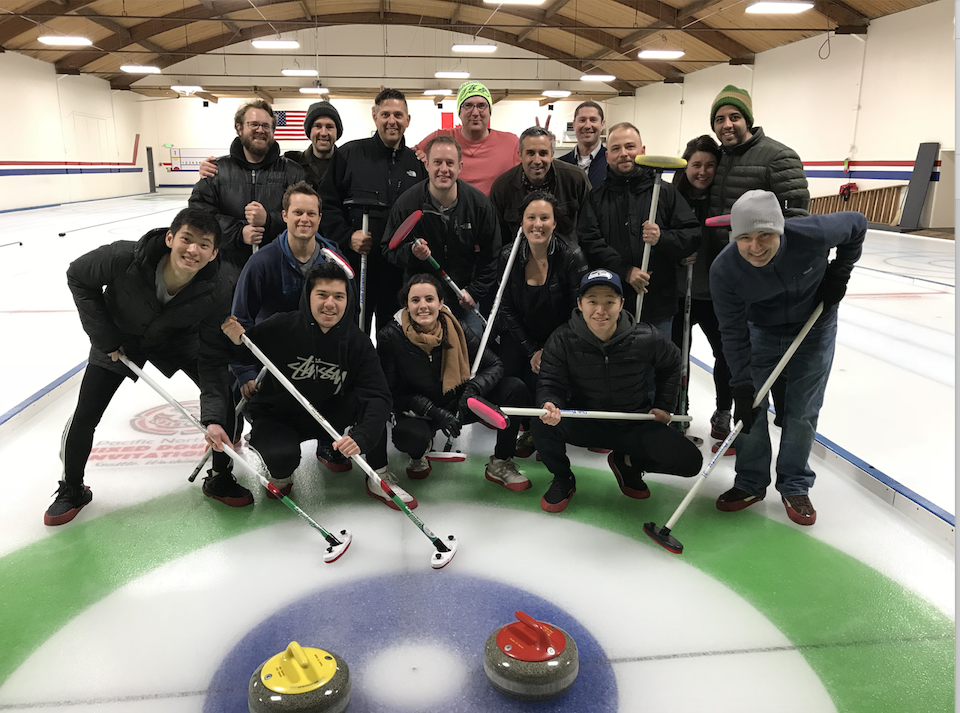 Headquarters: Fremont
What they're up to: Discuss.io brings focus groups into the digital age, connecting marketers with everyday people through videoconferencing. Businesses can find and recruit participants through the platform, conduct conversations in groups or through one-on-one sessions and share the results across an organization. Marketers don't have to leave the office, and participants don't have to leave their homes. Moderators facilitate discussions, while observers can watch and listen invisibly, and the platform will keep a searchable archive of conversations for future reference.
Secret sauce: "We use an account-based marketing approach to our sales and marketing activities as we have a very targeted go-to-market strategy," Chief Marketing Officer Chris Hill said. "Growing usage and users within an organization is key to how we deliver the most value to our customers. We often use our own technology to develop video content such as testimonial videos and highlight reels that help our champions evangelize and show the value of our solution."
Notable clients: Unilever, Mondelez, Pepsico, Colgate-Palmolive, GlaxoSmithKline.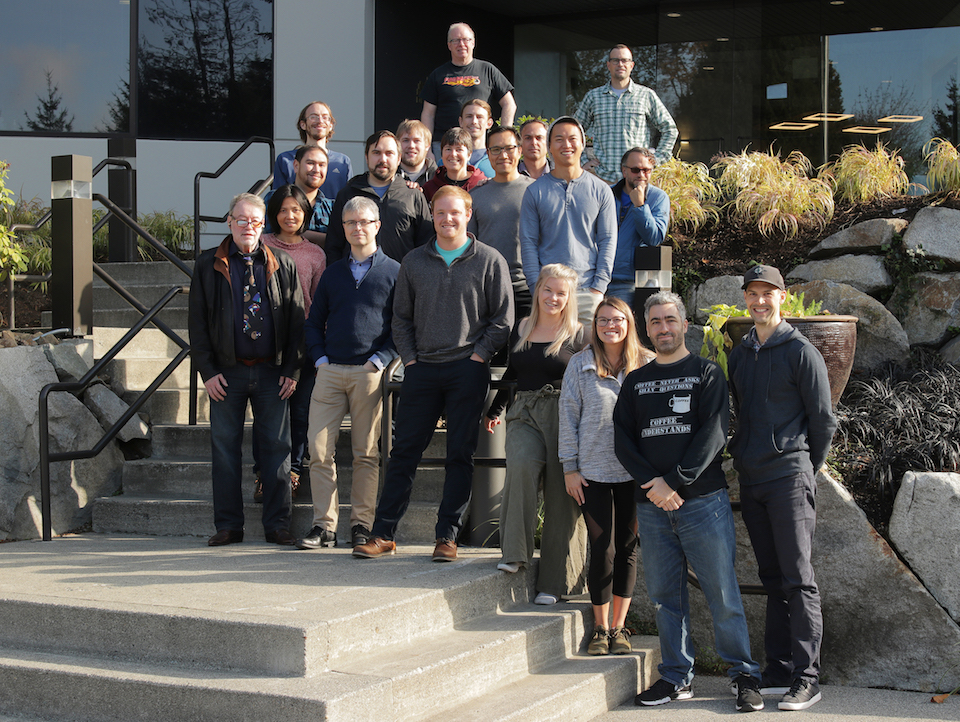 Headquarters: Bellevue
What they're up to: Ripl's mobile app is designed to help small businesses build their brands across social media platforms in the same way that large companies with multi-million dollar marketing budgets do. Using the platform, small businesses can create eye-catching videos, slideshows and collages, and use music and fonts that match their brands. The app also provides personalized advice and analytics to help guide users through their marketing efforts.
Secret sauce: "We try to be relentlessly focused on the wants, needs and challenges of our customers and allocate a sizable part of our development efforts towards this," Chief Operating Officer Clay McDaniel said. "We use an active Facebook group for customers, an 'all team' customer support staffing model, quarterly surveys, frequent focus groups and other methods of being intentional about staying as close to our customer base as we can. All of these efforts not only inform our product development work, but our marketing campaigns and advertisements as well as our copywriting and messaging work."
Notable clients: Ripl counts more than three million users on its platform to date, and many hundreds of thousands of active customers using the company's software each month.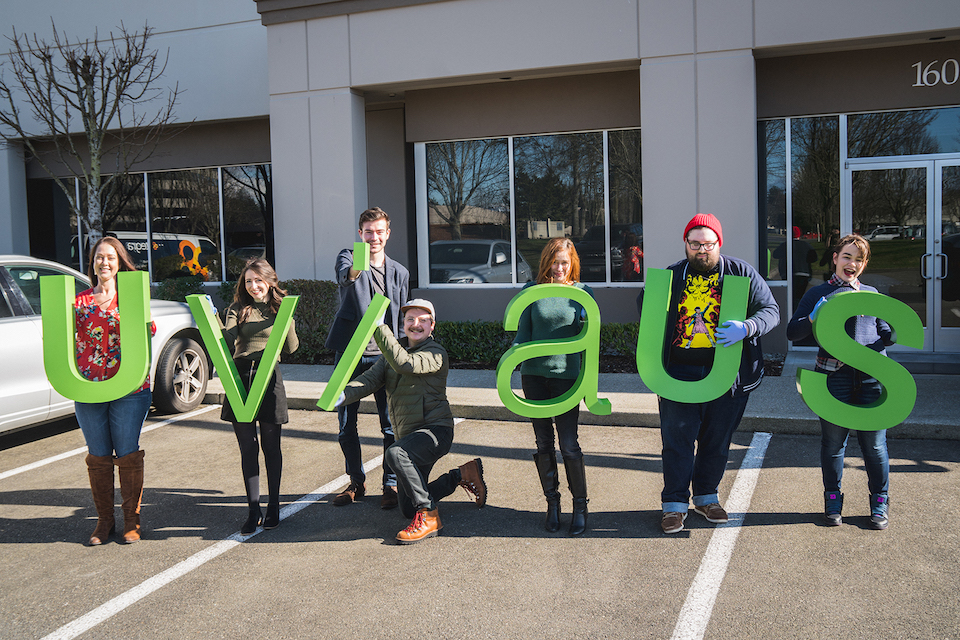 Headquarters: Tukwila
What they're up to: UviaUs is an experiential marketing company specializing in fusing storytelling with multi-sensory digital technology. The company offers conceptual, graphic and industrial design services, video production and fulfillment solutions. Founded in 2012, UviaUs specializes in delivering handheld video marketing campaigns, literally putting a video in a viewer's hands.
Secret sauce: "We blend digital storytelling within tactile, physical experiences that break through barriers and remove the friction from engaging with content," Founder and CEO Jaycen Thorgeirson said. "For marketing ourselves and on behalf of clients, we do this primarily through our sendable video technology, called Uvideo. Our engagement strategy is designed for high-value and hard-to-reach audiences, or for organizations that have a complex or difficult-to-explain product or service."
Notable clients: Verizon, Sotheby's, Ferrari, Gillette, Microsoft — and hundreds more.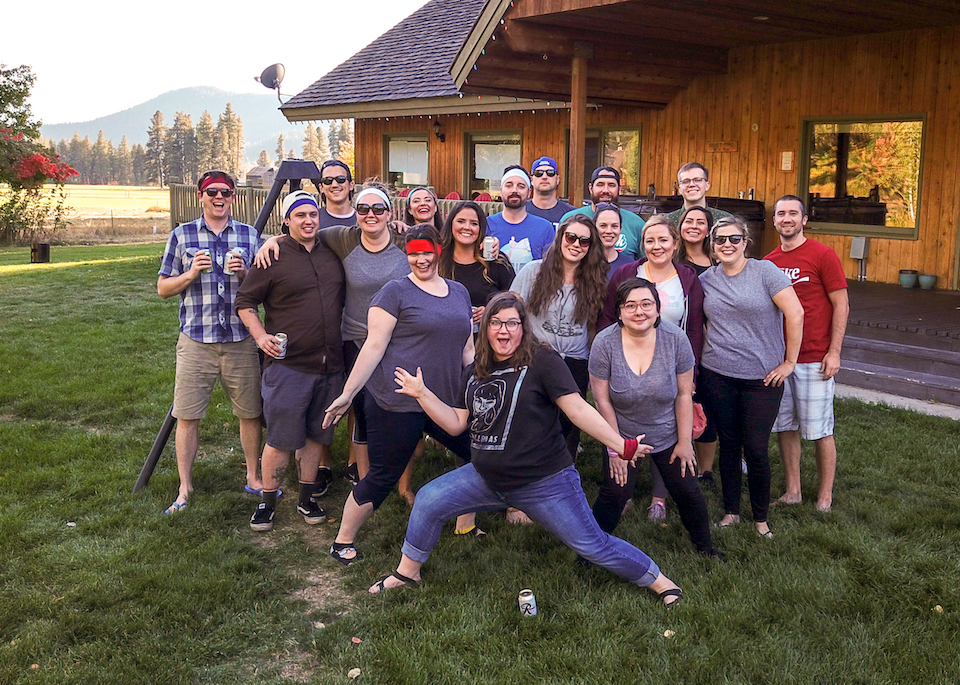 Headquarters: Ballard
What they're up to: Project Bionic's social media services range across strategy, reputation monitoring, advertising and analytics. The company's team of experienced designers, writers, analysts and community managers aim to provide an engaging voice for businesses across multiple social channels. Project Bionic's team handles full service management, consulting services, event management, promotions and social media advertising.
Secret sauce: "When it comes to successful social media, there is no secret sauce," Director of Marketing and Analytics Leif Espelund said. "It's about truly understanding who each brand's clients are by listening — and never operating from a one-size-fits-all standpoint. There are no quick fixes, shortcuts or specific technologies we use that will create success in this space. Instead, we do the hard work to get to know your company and customers to create the right strategy to humanize your brand and establish an authentic relationship."
Notable clients: Nalgene, Taco Time NW, Almond Roca, Woodinville Whiskey and glassybaby.
PNW headquarters: Kirkland
What they're up to: ExpertVoice puts trusted experts and influencers from a variety of outdoor and wellness categories — everything from yoga and outdoor survival to hunting and beauty — at the disposal of brands. Businesses have the opportunity to educate and engage with these experts, who then become more likely to provide a knowledgeable recommendation about the products they try. Headquartered in Salt Lake City, the company also has offices in Oakland, California and on Kirkland's Lake Washington Boulevard NE.
Secret sauce: "The secret sauce in all of our campaigns is the authenticity of our experts — over one million of them," ExpertVoice told Built In Seattle. "From retail associates to passionate category professionals, our experts are the people consumers naturally turn to for advice on what to buy. Our formula consists of connecting brands with authentic category experts, and then educating those experts to make them even better recommenders. This leads to higher conversion rates, bigger basket sizes and fewer returns."
Notable clients: The North Face, Garmin, Purina, New Balance, Bayer Animal Health, Lenovo and Quiksilver.