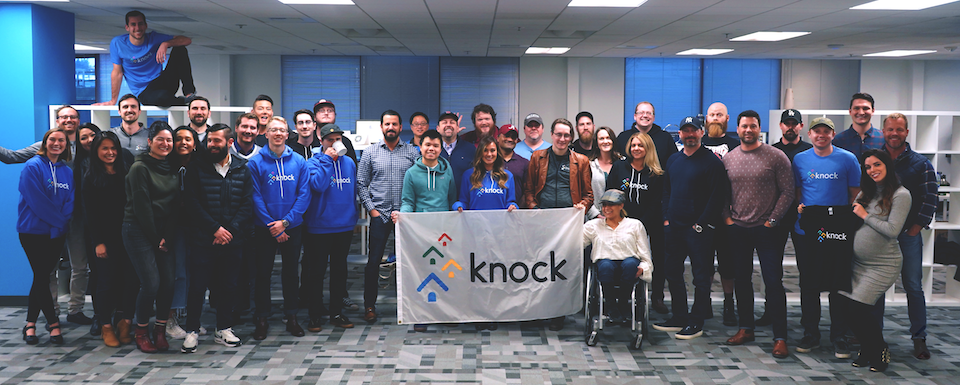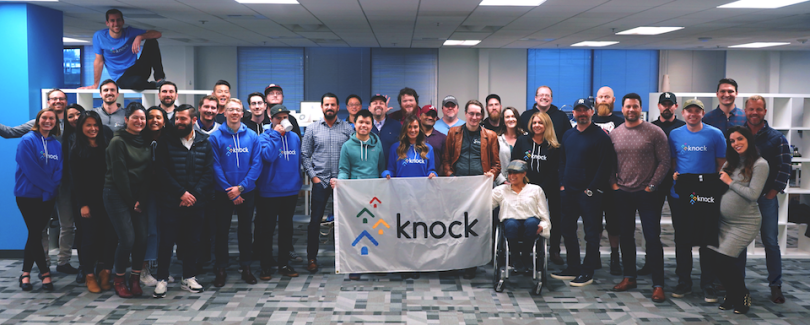 We've all had that landlord before. The one who blows up your email, texts and voicemail if the rent is 30 seconds late, yet becomes mysteriously distant and uncommunicative whenever the bathroom faucet starts leaking again.
For a relationship fraught with so many opportunities for miscommunication, it's surprising that nobody has formalized channels between renter and landlord before. Ballard-based Knock believes that it's the startup for the job, announcing $10 million in Series A funding this morning to help it get there.
Not to be confused with a New York real estate startup of the same name, Knock's CRM platform allows apartment property managers to communicate with potential renters and existing residents through their desired medium of communication — phone calls, text messaging, emails and even Facebook messaging — and schedule appointments to digital calendars from a single dashboard.
The company will use the funding to scale its go-to-market efforts and build out its product, engineering and data science teams.
Co-Founder and CEO Tom Petry said the company already has a number of analytics capabilities designed to help landlords keep their buildings full.
"We provide analytics to help understand marketing performance and figure out which channels are providing the most high-quality leads," Petry said in an interview with Built In Seattle. "We also help them understand which properties are performing well, which sales agents are converting well and how quickly they're getting back to and following up with people."
We didn't think the problem lay so much in finding listings online... but in the friction of communication."
The company is currently working on methods to help property managers tailor marketing strategies based on which types of units — be it studios or one, two and three-bedroom apartments — they have available, as well as tools to help facilitate relationships with prospective renters.
"We want to continue to invest in making the platform smarter and building better recommendations across a number of KPIs that we know our business users want," Petry said.
Thousands of property managers currently use Knock to manage apartment buildings across the United States and Canada, and the startup is currently bringing in eleven times as much revenue as it did two years ago. The company employs over 50 people — and plans to double in size by year's end.
Petry said his recruiters are looking for people who enjoy the startup environment.
"Our ideal candidates want to be able to move relatively quickly, build lots of interesting things and always be on their toes," he said.
Petry and Co-Founder Demetri Themelis met while studying finance at the University of Washington and, when they decided to start a company together, found themselves repeatedly drawn back to communication between landlords and tenants.
"We didn't think the problem lay so much in finding listings online or conducting searches," Petry said, "but in the friction of communication. Getting quick answers to questions, how long it would take to get a response from a landlord — and sometimes they'd never respond."
Madrona Venture Partners led the round, which brings Knock's funding total to $15.5 million since it was founded in 2014.