As industry after industry goes through its so-called "digital transformation," software engineers are in short supply — and many businesses lack the time or resources to test candidates on their technical skills.
One Seattle startup is out to fill that gap, connecting engineering candidates with technical interviewers equipped with specialized software and a set of data-driven best practices — and it just raised a big round of funding to back it. The startup is Karat, the figure is $28 million and the lead investor is New York-based Tiger Global Management, backer of companies like Spotify, Peloton, Facebook and LinkedIn.
Founded in 2014 by Mohit Bhende, a former Microsoft executive, and Jeffrey Spector, former Chief of Staff for Melinda Gates at the Bill and Melinda Gates Foundation, the company has now raised over $41 million in funding.
In a blog post, Bhende and Spector wrote that they aimed to make engineering interviews fair for candidates and to apply scientific rigor to the process.
"We believe that every interview can — and should — be predictive, fair and enjoyable," they wrote. "When we founded Karat, we recognized that this problem was especially acute for software engineering roles."
So instead of pulling front- or back-end engineers away from their work to conduct interviews, the pair decided to create a community of so-called "interview engineers." Those interviewers are supported with a set of tested technical questions, each of which are associated with a scoring rubric. As the software conducts more interviews, Karat says it becomes more predictive over time.
As every company becomes software-driven, we are seeing the demand for interview engineering grow exponentially."
With this round of funding, Karat plans to scale out its solution for a wider market and expand its stable of interview engineers. The company also plans to invest heavily in research and development.
"As every company becomes software-driven, we are seeing the demand for interview engineering grow exponentially," Bhende said in a statement. "In 2019 alone, Karat's clients will gain over one million engineering hours by accelerating hiring and unlocking developer productivity."
Those clients include some big names, including Indeed, Pinterest, Intuit and Compass.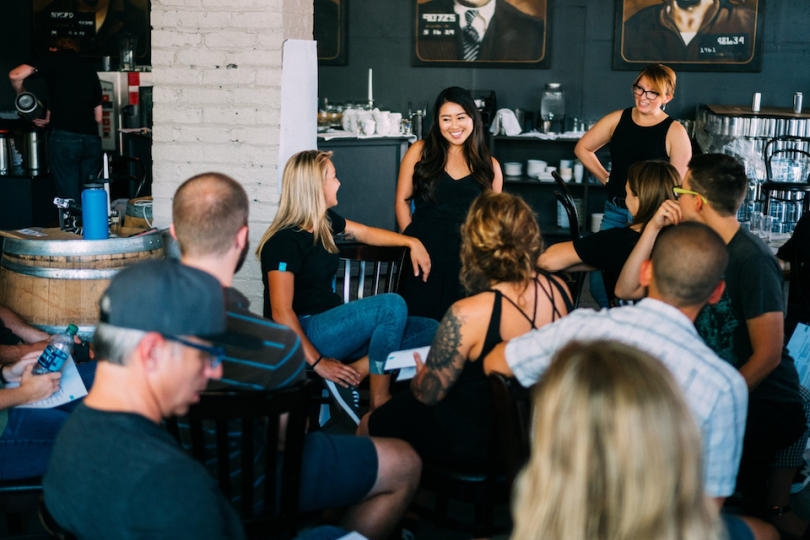 In the statement, Spector said the company tripled the number of interviews it conducted last year and predicted that number would triple again in 2019.
"With each interview we conduct, Karat is redefining the expectations of what an interview should be," he said. "Candidates are now able to interview 24/7, with a professional Interview Engineer, and have an opportunity to redo their interview with us if they felt like they could have performed better."
Tiger Global Management has been busy in the Pacific Northwest of late, leading large investments in Zenoti and Flexe in the last month alone.
"We learned about Karat from several portfolio companies who really like their solution," Tiger Global Management Partner Scott Shleifer said in the statement. "We believe the company helps their customers identify great engineering candidates."
Existing investors Norwest Venture Partners and 8VC also participated in the round.