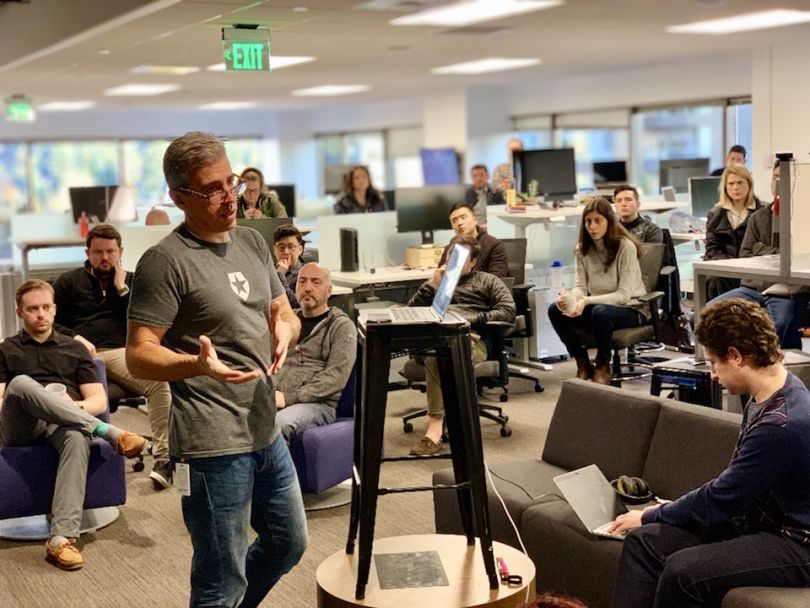 Venture capitalists have been busy in Seattle over the last few months, initiating a flurry of major deals and minting two new unicorns in the area. The latest of those is Auth0, a cybersecurity tool for developers that raised $103 million last week.
Using Auth0's software, developers are able to authenticate and protect identities within their own platforms. This speeds up the process of configuring logins, API security, enterprise integration, user management and devices.
So what's next for the Bellevue company? We spoke with CEO and co-founder Eugenio Pace about his plans for the whopping amount of Series E cash, which brings the startup's funding total past $210 million.
How does Auth0 differentiate itself in this market? What is unique about your product offering?
We take a very different approach to industry convention: we've always believed in a single platform to solve all identity management scenarios. So, we've built a universal platform that can solve multiple scenarios and use cases, and that works for any identity need. It works out of the box, but is also flexible enough to accommodate new requirements without complex, difficult-to-maintain workarounds. This kind of innovation is in high demand.
We want to take the simplicity and flexibility we've built for the developer to a new level."
How will Auth0 spend this funding?
In the past 18 months, Auth0 has continued its international growth — including expansion of its five offices in Bellevue, Buenos Aires, London, Sydney and Tokyo. This latest funding round will support the further growth of those offices and regions, including our product marketing teams and developer-led go-to-market strategy.
What technical challenges is Auth0 currently working on?
Our platform is already powerful — our thousands of satisfied global customers prove that. But we believe in never stopping innovation to improve our product and the experience of using it. We want to take the simplicity and flexibility we've built for the developer to a new level. Our goal is to provide end-to-end workflow for the different actors using our software, including end users, security teams and operators. That includes three key user groups.
For end users specifically, we want to hit an even happier balance between user experience and security. For security teams, we want to help chief information security officers automate as much as possible while never compromising user security and privacy. For operators, whose day consists of keeping all systems humming amidst a relentless barrage of inbound help desk tickets, we want to decentralize and automate work by providing out-of-the-box integrations and self-service tools. These users manage audit logs for compliance, onboard users to new applications, update SAML certificates that might have expired, assign permissions to access an API and so on.
Ultimately, we are evolving the platform so that, over time, we help reduce costs and complexity without ever compromising on security and privacy.