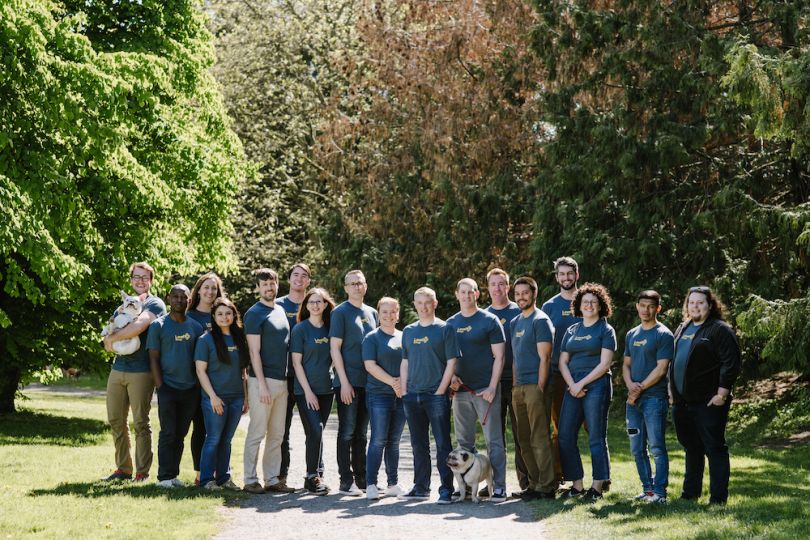 When it comes to advocating for the environment, Seattle tech entrepreneur Bryce Smith knew words often fell on deaf ears. Actions speak louder, but it really comes down to how people spend their money.
For that, he had a theory: Companies wanted to invest in renewable energy to reduce their footprints, but the process of purchasing their energy from renewable energy providers was too complex and inefficient. What the industry needed was a green marketplace, where companies big and small could research and buy renewable energy in one place.
In doing so, his company could make demand for alternative energy go up, increasing accessibility and innovation and, ultimately, reducing the country's carbon footprint.  
Smith launched LevelTen Energy to provide that marketplace. And after the company closed a $20.5 million Series B on Monday, it looks like his bet has paid off.  
"Something like this is always a leap of faith— to build something that you think should exist in the world," Smith said. "We've been pleased that everybody in the industry agrees that there has to be some central repository for this type of information."
LevelTen Energy graduated from the Techstars accelerator in 2016.
Before LevelTen, if a company wants to purchase something like 38,000 megawatt hours of clean energy for their office, the initial request for proposal process might take four months and involve hundreds of spreadsheets analyzing different clean energy providers, Smith said. From there, it would take several additional months to sift through the data and decide on an option, which might not even be the best deal out there, he added.
LevelTen's marketplace works with both retail renewable energy providers and corporate customers to provide a one-stop shop for clean energy. The company deploys machine learning and analytics to crunch the request-for-proposal process down to about two weeks and helps companies find the best option for them.
The marketplace officially launched last year, and the results are already promising.
"The proof is in the pudding," Smith said. "We've helped companies procure $1 billion of renewable energy in the marketplace last year — our first year out of the gate. That's what matters, and I think that track record is what attracted the new investment."
Moving forward, LevelTen aims to open the marketplace up to more customers and providers. The company plans to use the funding round to expand into Europe and double its team of 20 employees as quickly as it can to handle that volume. As more people participate in the marketplace, the stronger it should become, Smith said.
"With any two-sided marketplace, it gets better with volume," Smith said. "The more people who show up to the party, the better the party. That's what we're seeing with our marketplace."
Eventually, Smith said, the company's goal is to build a marketplace where customers can input their preferences and see their options almost instantaneously. 
Prelude Ventures led the Series B funding round, with participation from Constellation Technology Ventures, Equinor Energy Ventures, Total Ventures, along with previous investors.