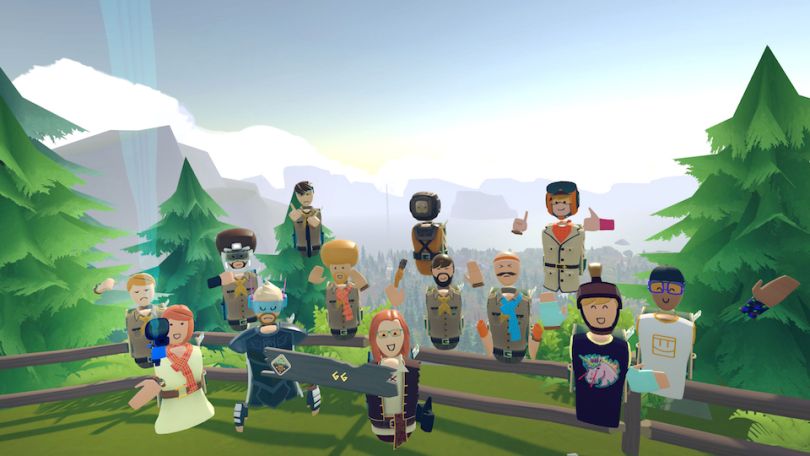 Plenty of companies are trying to figure out the best way to use virtual reality to create an immersive gaming experience. Yet, Seattle-based VR startup Against Gravity has a take that is simple, clean and — best of all — free.
Against Gravity is the company behind Rec Room, a VR world that lets people create Playmobil-esque avatars and play or create games with people across the world. Rec Room is part social hub and part collection of mini-games. But what makes Rec Room stand out is the creative freedom it gives players, letting anyone design their own "room" in which people can play or interact.
There are hundreds of thousands of player-created rooms in Rec Room and hundreds of millions of room visits across all of them.
To get a sense of how it all works, check out some of the weird worlds its users have created so far:
Now it seems like Against Gravity and Rec Room will grow even bigger thanks to its Series A and Series B funding rounds totaling $24 million, according to TechCrunch. The funding was confirmed in a blog post by Index Ventures, one of the lead investors.
Index says this brings Against Gravity's total funding to $29 million. TechCrunch claims the company is valued at up to $126 million post-funding.
This funding will help Against Gravity grow its business and its product. The company is hiring for several open positions in its Seattle office, including a senior game developer, server developer, mobile developer, 3D artist and QA tester.
Against Gravity got its start in 2016 and currently has 35 employees working on Rec Room. The VR app is playable cross-platform on PlayStation 4, PC, mobile and various VR headsets.