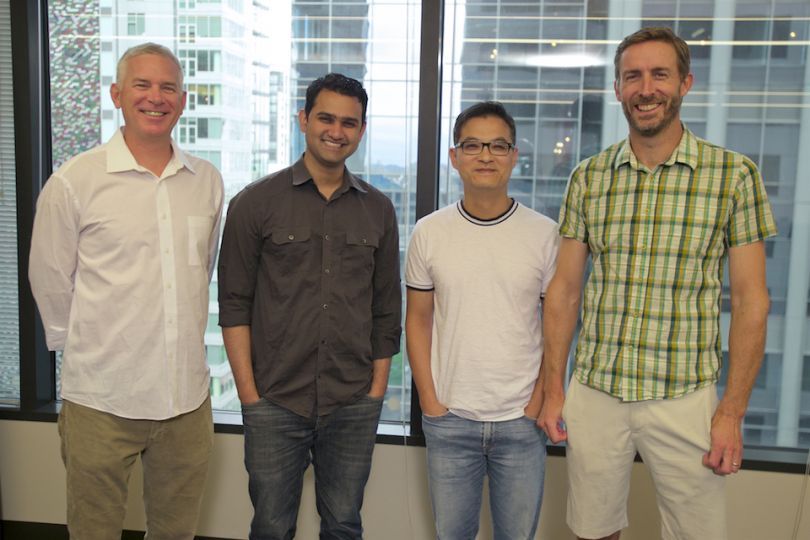 These days, there's no shortage of digital tools designed to improve the lives of both doctors and their patients. Finding the time to adopt those tools, however, is another story.
That's where Xealth comes in. The startup spun out of Providence St. Joseph Health in 2017 with a platform designed to make it easier for healthcare organizations to integrate and manage new digital tools. 
To boost those efforts, the Seattle-based company announced on Friday that it has added an additional $3 million to its Series A round, less than three months after announcing that it had netted $11 million in funding. 
New investors Atrium Health, Cleveland Clinic and MemorialCare Innovation joined in on this funding round. Xealth's ability to bridge the digital divide between the clinician's workflow and a patient's everyday life inspired Atrium Health to invest, said Dr. Rasu Shrestha, executive vice president and chief strategy officer of Atrium Health, in a statement.     
"Atrium Health is committed to using innovative solutions to provide the best care for our patients," he said. "By enabling our care teams to prescribe and monitor digital health solutions directly from within their clinical workflow, Xealth is the de facto standard for bridging the digital divide between our clinicians' workflows and our patients' everyday lives, enabling strategies that will improve health and dramatically better the consumer experience."
Xealth's platform integrates with an organization's EMR, creating a one-stop shop for digital health tools. Those tools include more than 30 digital health solutions, including educational content for patients, meal delivery services and e-commerce recommendations, according to the company.
Through Xealth, clinicians can quickly prescribe and monitor a patient's interaction with those tools and medical devices all within their everyday workflows. Meanwhile, monitoring the use of digital health strategies helps providers see which ones work — and which don't. 
The goal is to create a more informed and engaged patient, which improves the relationship with providers, said Dr. Peter Rasmussen, medical director at Cleveland Clinic, in a statement. 
Xealth plans to use the funding to continue building out its platform.
Atrium Health, Cleveland Clinic and Memorial Care join previous investors McKesson Ventures, Novartis, Philips, ResMed, Threshold Ventures (formerly DFJ Venture), Providence Ventures, UPMC and Froedtert and the Medical College of Wisconsin health network.