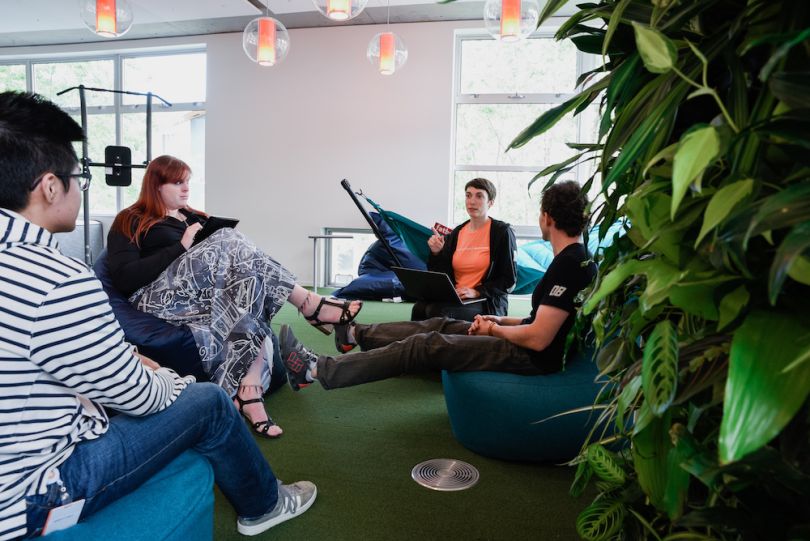 In July 2018, LivePerson announced that it was expanding in Seattle. One year later, the company's Seattle branch is officially ready for business.
LivePerson celebrated the milestone with an open house event last week, during which the company announced plans to fill the space with scores of new hires.
LivePerson told Built In that it intends to hire around 100 new employees by the end of the year. With 110 employees currently in the Seattle office, the 100 new hires would practically double the company's Seattle headcount.
The new positions include roles for software engineers, software development managers, business analysts, product managers, UX designers and more.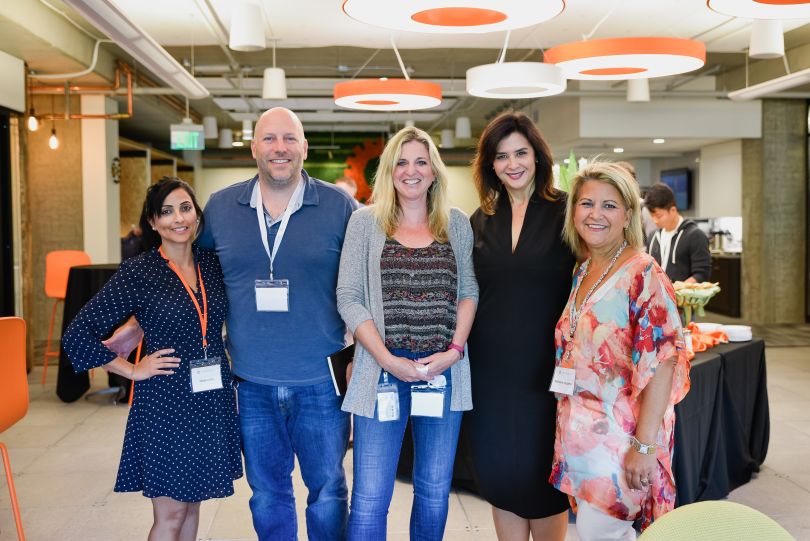 LivePerson uses artificial intelligence to create an automated conversation platform for businesses. Brands can use LivePerson to communicate with their customers through instant messaging services like Facebook Messenger, WhatsApp, SMS and more. LivePerson's AI chatbots can stand in for customer service representatives or agents.
LivePerson said that the company's Seattle operation started with CTO Alex Spinelli (pictured above, second from left) as its first employee. Originally, Spinelli and a few early team members were based out of a small co-working space. The new 40,000 square-foot Seattle technology center is a big change from that.
Built In asked Spinelli what the company is looking for in new employees:
"We aren't focused on whether a new hire is from the U.S. or offshore, what school they went to, or where they worked previously," he said. "We're looking for unicorns, and they can be hiding anywhere. It's important to get to details and specifics to find people with the right skills. And in addition to the hard skills, companies still need team members that can collaborate effectively, think creatively, and operate in a commercial environment."
He also shared what LivePerson offers in return:
"Great leaders attract top talent," Spinelli said. "So we lean into having the right mentors and leaders in place so candidates know they will grow and learn while working for us. I often reach out directly to prospects, and we always make sure they meet our leaders so we can connect them to our vision."