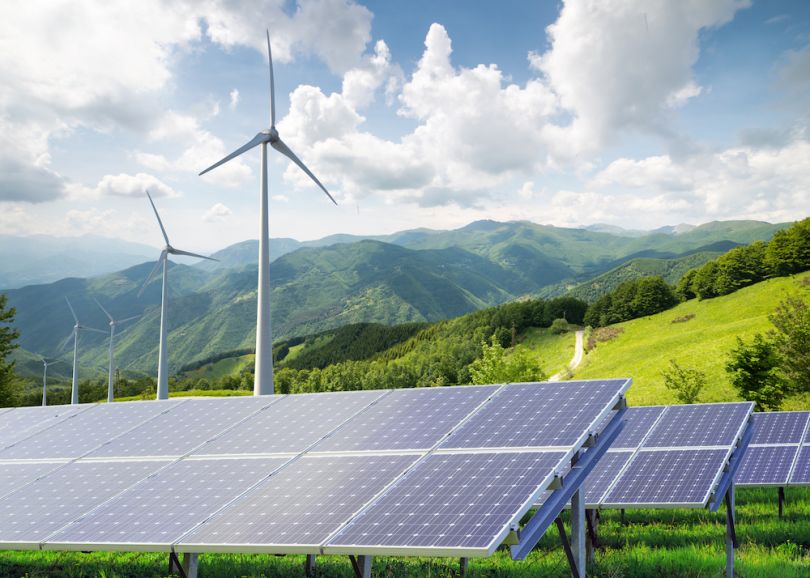 It's not always blue skies and sunshine for the solar panel industry. 
Solar panels represent a key energy source for the future, but the outlook is still somewhat unclear. Not only is it expensive — requiring most buyers to take out solar loans — but the technology still carries the risk of underperformance. Those challenges have kept solar tech from reaching a mainstream market. 
Omnidian is aiming to change that. Based in Seattle, the company strives to provide peace of mind to residential solar panel owners with its solar protection plans. And those efforts have now caught the attention of investors: On Tuesday, Omnidian soaked up $15 million in funding. 
The round was led by IA Capital, with participation from Evergy Ventures, National Grid, Avista Corp, Blue Bear Capital, and others. 
The company plans to use the round to expand into California and New York, with the goal of offering its solar protection plan to more than 75 percent of the U.S. residential solar market. The company hopes its solution will encourage more people to invest in the energy source, Mark Liffmann, CEO at Omnidian, said in a statement.
"We know that risks associated with solar systems underperforming can keep potential solar purchasers from taking the plunge," he said. "Home and business owners want the assurance that solar will deliver as promised, and Omnidian's performance guarantee gives consumers that peace of mind."
Omnidian launched in 2015 with the goal of accelerating the investment in the residential solar industry by mitigating the risk associated with the technology. The company monitors solar panel systems for customers, offering service alerts and field service for the life of the residential solar system. They also provide cash back on lost energy.
Omnidian works with Fortune 1000 clients, and is now responsible for over 75,000 residential solar systems. It also recently launched an Elite Dealer Program that would provide protection to homeowners purchasing solar panels. Through the bundle, homeowners can receive cash-in-hand protection for unexpected dips in annual system performance, according to the company.
With this new funding, Omnidian plans to expand the reach of its Elite Dealer Program and add business development officers and client experience managers to its 35 person team, Brad Davis, Omnidian's co-founder and CFO, told Built In.
"We'll expand beyond the eight states in which we're currently active to cover 75 percent of the overall U.S. solar market,"  Davis said. "This new capital will also help us reach the commercial market and eventually offer O&M services for other home devices."
As businesses and homeowners continue to shift to a solar energy grid, Evergy Ventures managing director Ashwin Shashindranath sees Omnidian playing a key role in the industry's future. That's one of the reasons Evergy Ventures participated in the round.
"Omnidian is playing an important role in the growth of distributed solar energy as customers increasingly seek to control their energy futures," Shashindranath said in a statement. "Firms like Omnidian that are able to de-risk these new smart energy solutions for homeowners will have a distinct advantage in the market."