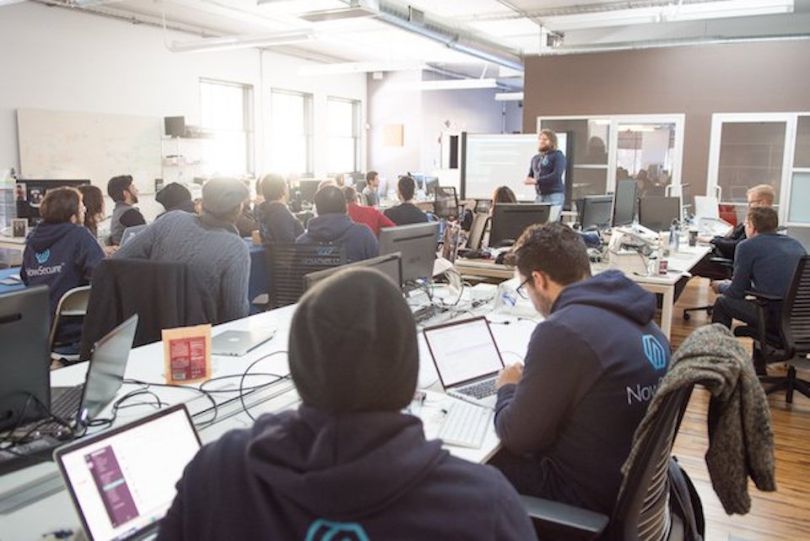 Cybersecurity is about keeping your computer safe, but don't forget about the computer in your pocket — your smartphone.
Hackers can target phones in order to steal sensitive information, and phones often pose a greater risk than computers. They contain our personal conversations, they have cameras and microphones that can record us and we carry them almost everywhere we go.
Plus, we're relying on them more and more. A study from 2018 showed that people now spend more time on native mobile apps than web-based apps.
That's why it's important to make sure your phone is secure, and that's why NowSecure revolves its business around securing mobile apps. The company does security testing on iOS and Android mobile apps, in order to identify potential security threats, compliance gaps and privacy issues.
On Friday, NowSecure announced that it closed a $15 million Series B. The funding round was led by ForgePoint Capital, a VC firm that exclusively invests in cybersecurity companies.
NowSecure is planning to use this money to grow its business. The company told Built In that it's expecting to increase its employee headcount by 50 percent in the next year — right now they have a little over 60 employees total.
Although the company is headquartered in Chicago, it has an office in Bellevue, which is home to the company's engineering team. There's only 7-8 people in the Bellevue office, but the company is expecting that number to double. NowSecure also told Built In that it's going to add a West Coast sales team to the office.
The company is also looking to expand its product portfolio and add international staff to speed up its global business.