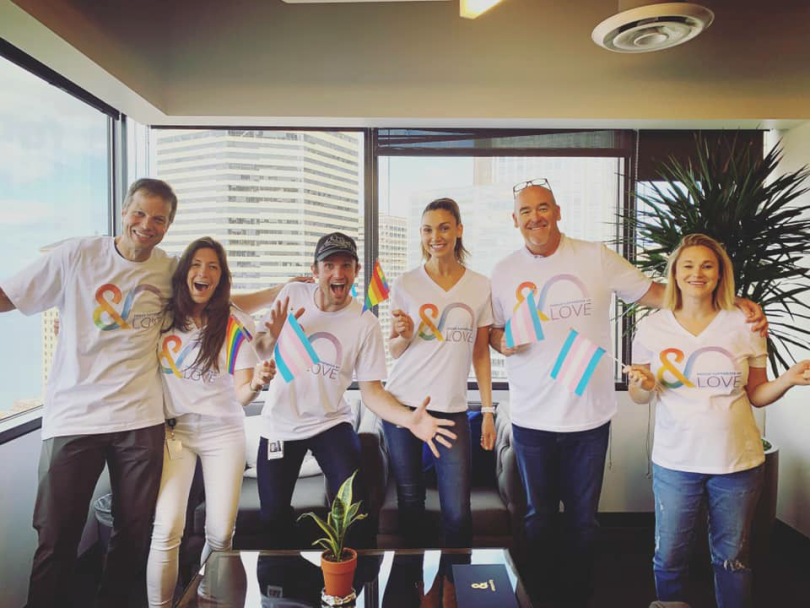 What do TGI Fridays, Gap and Planet Fitness all have in common? These major brands rely on the team at Amperity to build the technology that helps them understand their customers. Today, the Seattle-based company announced $50 million in new funding to continue meeting the needs of these big-name clients. 
The Series C funding was led by Tiger Global Management, with additional participation from Declaration Partners, Goldman Sachs, Madera Technology Partners and Madrona Venture Group. The investment brings Amperity's funding total to $87 million. 
According to CTO Derek Slager, Amperity will use its latest funding round in order to build on its existing products. Additionally, the firm is looking to connect with customers in new industries, such as automotive and healthcare.
"Our focus has always been, and will continue to be, helping people use data to serve the customer," Slager told Built In. "We're accelerating our product investments and extending our capabilities, particularly in advanced analytics, and scaling our core differentiated unification technology."
Our focus has always been, and will continue to be, helping people use data to serve the customer,"
Founded in 2016, Amperity's mission is to bring the power of artificial intelligence to the customer data space. The company's tools are capable of absorbing customer data from tools ranging from email newsletters, point-of-sale systems, clickstreams and more. 
Using the data gleaned from these points, Amperity is capable of creating what it calls a "Customer 360" profile. These profiles continually update as new data becomes available, and allow companies to remain on the cutting edge of consumer data. 
"Responsibly using first-party data that your customers want you to use is a simple and obvious idea, but difficult to execute," said Slager. "Amperity's role is to help our customers execute better on all use cases, with quality data."
In a statement, investor Lee Fixel explained the difference these tools are capable of making.
"Amperity has solved one of the most significant challenges facing consumer brands," he said. "They've built a powerful platform that can unify customer data together at scale, giving companies a complete and accurate view of their customers." 
The success of the Amperity platform is also reflected in the company's recent performance: According to Amperity's statistics, their tools are capable of boosting customer conversions by as much as 198 percent. As a result, in 2018, the firm reported a staggering 335 percent revenue growth from the previous year.
"In just shy of two years, we've been able to develop a platform that, for the first time, helps companies tap into previously unattainable data and unify it," said CEO and co-founder Kabir Shahani in a statement. "When customers are consistently seeing a 10x return on their investment, we know we're delivering a solution that works.