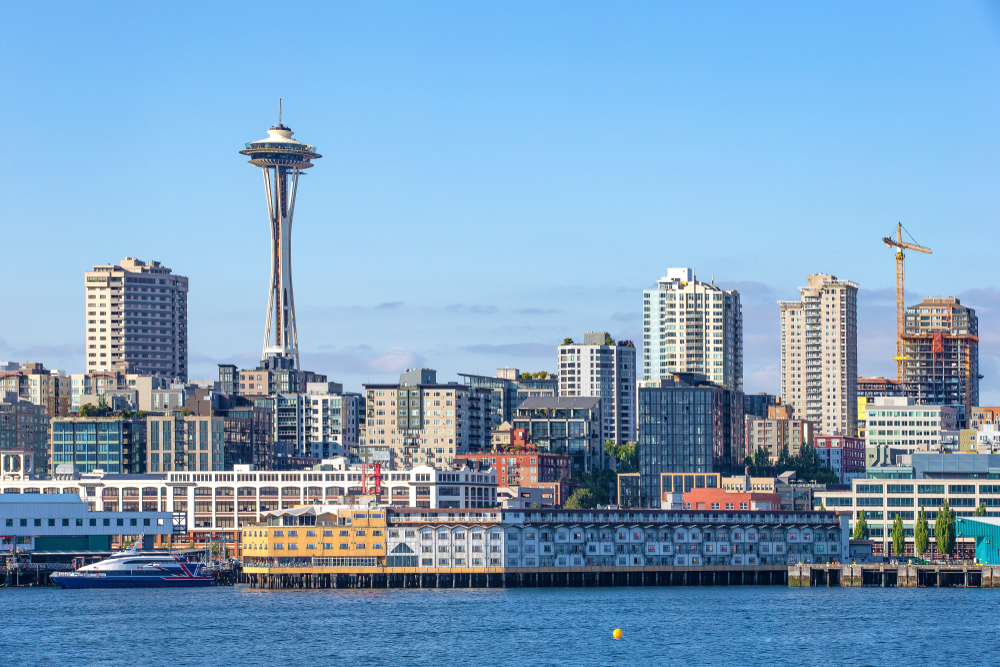 Tech talent in Seattle is buzzing, and it's not from too much coffee.
A new report from CBRE ranks the city as the second-best market for tech talent in North America, one slot behind Silicon Valley and one ahead of Toronto.
Driving Seattle's ranking is its status as the most-educated big city in the country: 62 percent of the labor force holds a bachelor's degree or higher. Meanwhile, the city drew in more than 15,000 additional tech workers from other cities in the last five years.
CBRE's 2019 Tech Talent report ranks 50 cities in the U.S. and Canada on both the quality and quantity that the labor pool provided to potential employers. To do so, CBRE scored each market on population trends as well as increased rates of 20-to-29-year-olds, housing costs, educational attainment, office rent and vacancy trends, diversity and its start-up pipeline. 
Overall, the report found that both countries churned out more than six million highly skilled tech workers combined. The U.S. alone has more than 5.2 million tech workers and has added more than 693,000 jobs in the past five years. 
Despite that growth, the outpouring of tech workers lags behind market demand, slowing down job creation, according to the report. With unemployment at 1.9 percent, it has created growing labor costs and increased competition to attract and retain talent, the report said. 
Still, a deep pool of talented tech workers makes Seattle one of the best bets for tech companies looking to grow.