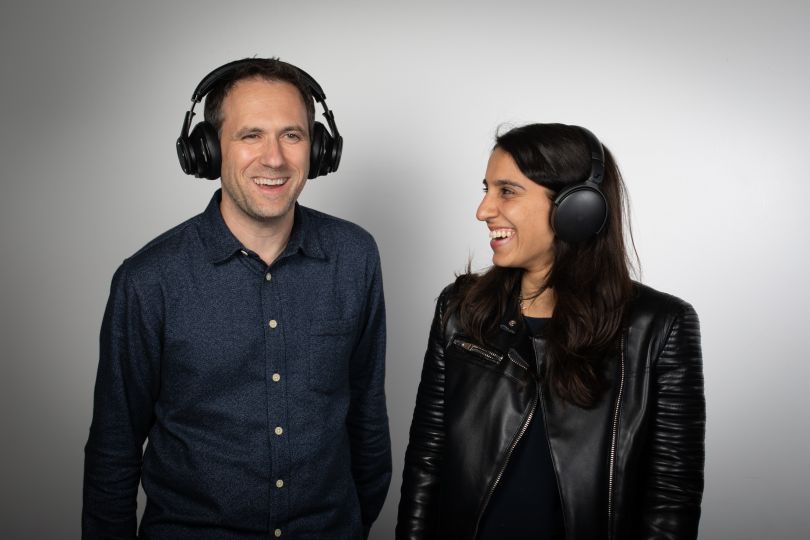 When Amira Valliani launched her local news podcast, Backyard Cambridge, in Massachusetts, it didn't take her long to confront the industry's biggest challenge: raising money.
Up until that point, she had done everything right. She had curated a strong series documenting local politics that ran for three seasons. Episodes explored everything from local city council candidates and local housing laws to the ballot questions facing voters in the statewide 2018 elections. Along the way, she drummed up a loyal listener base and continued to develop those fans throughout the course of her series. But at the end of her run, she had no way to turn all those ears into funds for her show. 
"I had all these people telling me, 'I want more of this, are you doing more?'" Valliani said. "I told them that I would love to but that I wasn't making any money from it."
She tried to find out how other podcasters made it work, but quickly discovered that most were struggling just as much as she was. While the podcast industry has captured the attention of more than 62 million Americans a week and is on the cusp of generating more than a billion dollars in ad revenue, many hosts haven't a had a clear way to profit from their shows. 
So, working with Ben Gilbert, host of the podcast Acquired, Valliani decided to create one. Together they started Glow, a marketing platform designed to help podcasters turn their shows into media businesses. Based in Seattle, the company launched in beta in June, and on Thursday, announced that it has raised $2.3 million in seed funding.
"People are operating in the dark," Valliani said. "There's not much transparency into what others are having success with and how much you should be making. We're excited to build tranpserency for the industry, so hosts know where to go for funding and resources."
Valliani and Gilbert built Glow to operate as a dedicated marketing platform for podcast hosts. Through its website, hosts can create a profile page for their show, set up a funding request for listeners and provide premium content service. Once they create their page, they receive a link that integrates into their show notes on most major podcast streaming apps. 
Listeners can then access the page, sign up for the hosts premium subscription services and pay directly through the app. Those offerings could range from personalized messages in newsletters to bonus content to any other service a host wants to provide, Valliani said. 
Up until this point, Valliani said hosts interested in promoting their shows were required to either patch together a funding page and distribution page from various websites or create their own model. Glow streamlines that process and allows hosts to focus on delivering premium content to drum up revenue beyond advertising. So far, over 100 podcasts have begun using its platform. Founders, Money For the Rest of Us and Dig In have all use Glow to offer subscription services and premium content to raise funds for their shows.
"We see this as a way to take your business to next level and make way more than what you would on ads," Valliani said. 
Valliani hopes Glow can become the Shopify for podcasts, allowing hosts to help themselves create a sustainable audio business model. 
Greycroft Ventures led the round, along with participation from participation from Norwest Venture Partners, PSL Ventures, WndrCo and Revolution's Rise of the Rest Seed Fund. The rapper Nas and Ken Moss, CTO of EA, also participated as angel investors.