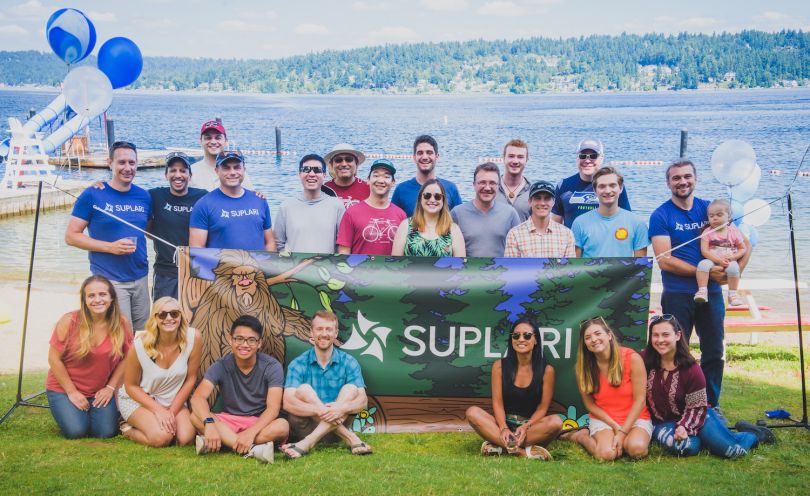 Suplari, a company building AI to help enterprises optimize their budgets, added to its own budget on Wednesday in the form of a new round of funding. 
The Seattle-based company announced that it has raised $5 million to reach more customers. The funding, which comes a little more than one year after it raised a $10.3 million Series A, will be part of a larger round still underway.
Given the traction we're seeing with the product, we thought it was a good time to raise more money."
That Series A round helped the company reach customers and expand into the market. Now, it plans to build on that success, using its new funding to add to its core platform and grow its sales and marketing team, Nikesh Parekh, Suplari's CEO and co-founder, told Built In. 
"Our existing investors are excited about what Suplari is doing," Parekh said. "Given the traction we're seeing with the product, we thought it was a good time to raise more money as part of a future round."
Parekh launched Suplari in 2016 with co-founders CTO Jeff Gerber and CPO Brian White. The trio set out to build a tool to help enterprises aggregate data collected in their accounting software to better understand how their money is being spent.
Most companies use some mix of accounting software and excel spreadsheets to track their expenses. Those tools may be great for reporting budgets, but they aren't helpful in understanding how that money is being spent, Parekh said.
It can be too complex or time-consuming for employees to sort through those spreadsheets and draw financial insights. That means companies often leave a lot of money on the table in the form of redundant fees, bloated supplier contracts and travel expense abuses, among others.
Suplari attempts to plug those holes by integrating with those accounting spreadsheets and software products and operating like a financial firewall. As financial information goes in, Suplari's software pulls the data into the cloud and then uses machine learning to compile it into actionable insights. 
Those tips can help a company find opportunities to renegotiate a new supplier contract to save money, catch travel expense abuses before they get out of hand and cancel duplicate payments. 
"If you're an executive or founder or CEO, you want to make sure your company is allocating resources in the most efficient way," Parekh said. "The best information they can get is around whether they are on budget or not. Suplari highights opportunities to help their companies be more efficient with their spend or how their employees operate."
The company has rapidly expanded since it began distributing the product last year. Large enterprises like Hulu, Nordstrom and 21st Century Fox have already signed on as customers. Meanwhile, the company has nearly doubled in size since April 2018, going from 22 to 40 employees.
With this funding, the company aims to add about 15 employees in the next year, with a focus on filling roles in customer success, sales, marketing and engineering. 
Workday Ventures, Amplify Partners, Madrona Venture Group, Shasta Ventures and Two Sigma Ventures all participated in the round.