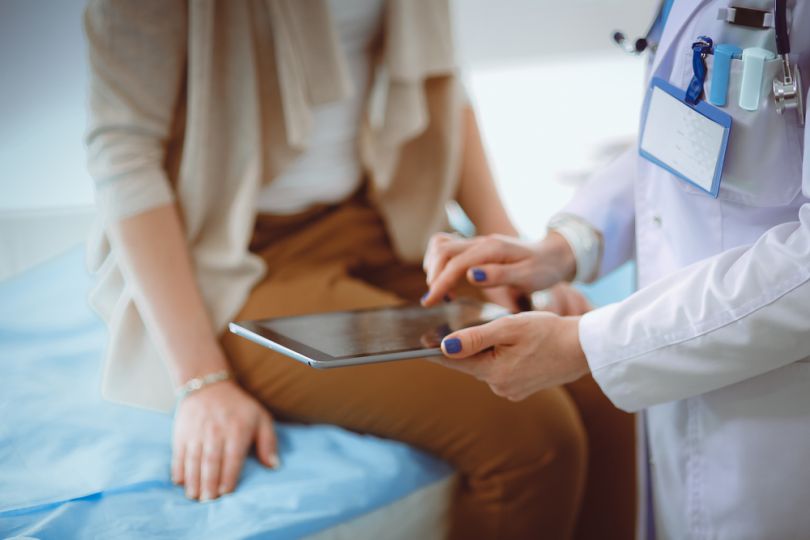 Battling cancer is a difficult, all-encompassing journey for patients and their loved ones, but the sheer volume of information to analyze can make the process feel overwhelming for doctors, too. That's why it's important to have every tool in your disposal, whether you're a patient or doctor.
So Navigating Cancer created an online platform that works like Salesforce or other customer relationship management software, but built to meet the needs of oncology doctors and their patients. On the doctor's side, it helps manage patient records, triage and create plans for individual patients. And on the patient's side, it provides tools to stay educated about an individual's diagnosis and stay up-to-date with appointments and medication.
On Tuesday, Navigating Cancer announced that it just closed a $26 million Series D.
The new funding is a continuation of the company's $12 million funding round in April — the $26 million Series D includes the earlier sum. Navigating Cancer raised this round in April to expand its team and hire more developers. The company is still actively hiring, and this new Series D round will help it continue building out its team and add more features to its Patient Relationship Management platform.
Over 1,700 cancer care providers have adopted the Navigating Cancer platform, and the company says it's on track to grow its customer base by 40 percent by the end of the year.
The company said this growth comes in large part due to promising early results. According to one study, Navigating Cancer's platform was able to significantly cut costs for cancer centers and reduce emergency room visits by seven percent.
"This investment from these leading healthcare organizations really affirms the work that Navigating Cancer is doing to improve patient care and the success we're seeing in helping oncology providers make the shift to value," Navigating Cancer CEO Bill Bunker said in a statement. "I'm excited about the innovations we're making in areas like patient-reported outcomes and population care and the potential they have to further improve patient outcomes and satisfaction."