As tech continues its developing dominance over Seattle's business landscape, talented techies on the hunt for new career steps have plenty of options. Here, we've picked five companies working on interesting technical challenges and dug into what sets them apart from other workplaces around the region. In doing so, we discovered mission-driven edtech teams and complex 5G connectivity technology, spontaneous Nerf gun wars and project completion rituals and so much more.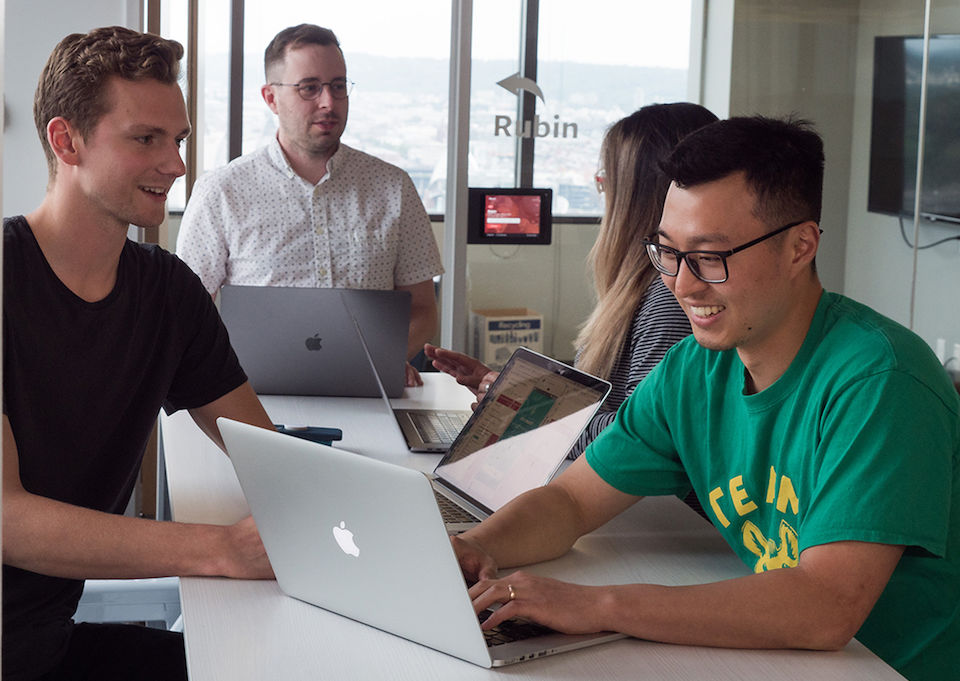 What they do: 98point6 combines board-certified doctors with natural language processing and other cutting edge technologies to create a new approach to primary care. The company charges users a relatively low yearly fee to connect them with physicians who can treat a wide array of medical ailments through an app. 
What they're like: "We're all incredibly motivated to improve overall efficiency," Software Engineer Harry Kim said. "This, of course, helps us deliver impactful results but also inspires our team to always be looking for ways to elevate ourselves and our product. We're constantly evaluating what's working and what's not — helping each other move through roadblocks and solve problems. Even though we're committed to never being complacent, the energized culture within our organization makes these relentless endeavors feel fun, upbeat and empowering."
It's cool to see how far we've come..."
Fun Fact: We have a celebration for every large company milestone — the release of the app, the launch of 24/7, nationwide availability — and have a poster made for each achievement, that every employee signs," Kim said. "The posters eventually hang in one of our main conference rooms, almost like a museum of our company's history. It's cool to see how far we've come, the growing number of signatures throughout the years and which colleagues have helped make each milestone happen. It's fun to sign them, too, since your name becomes etched in the 98point6 legacy."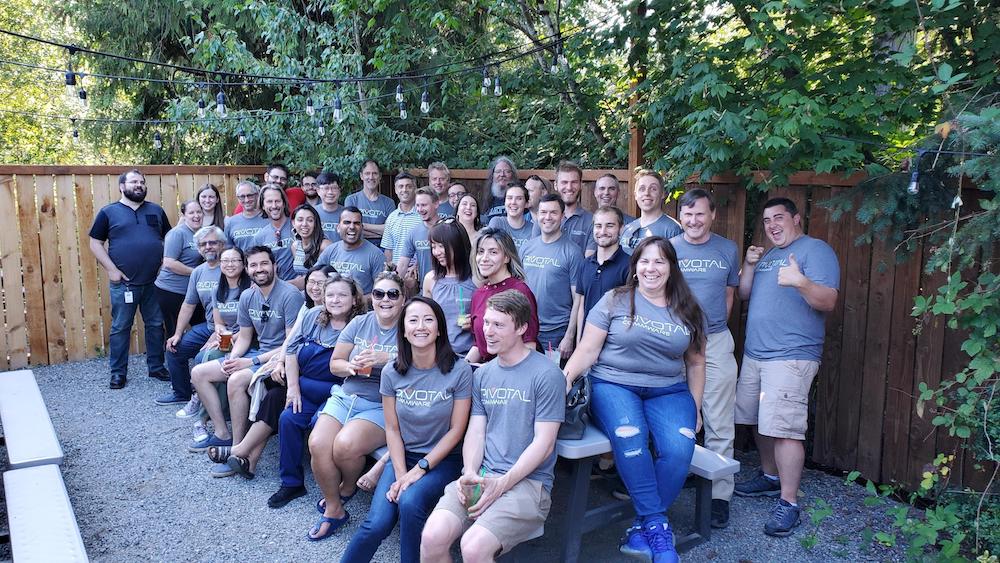 What they do: Pivotal Commware invented Holographic Beam Forming, a technology that helps 5G network operators focus and steer radio energy, and creates customized software-defined antennas that control and manage those networks. Headquartered in Kirkland, the company says its solution offers 5G beamforming technology at the lowest combination of cost, size, weight and power.
What they're like: "The desire to work together and help each other succeed is the trait that all of our team members share," Chief Operating Officer Chris Brandon said. "Sometimes, especially in larger companies, internal employees compete against each other for the next promotion, and are unwilling to go out of their way to help others succeed. We all want Pivotal to ultimately become an overwhelming success for 5G solutions and make a meaningful impact to other terrestrial communication solutions, so we work together to get things done. Employees find this very refreshing and rewarding, and it promotes a healthy work environment."
...Nerf gun wars may break out at any time of the day."
Fun Fact: "It may surprise you to find out that Nerf gun wars may break out at any time of the day," Brandon said. "Most employees have their Nerf dart deployment tool of choice on hand and everyone is provided safety goggles. There is no shortage of Nerf darts at hand should you choose to enter the fun. We also have a strong ping pong culture, often hosting tournaments during happy hours. Should you choose to practice honing your skills, we have a ping-pong robot that will challenge even the finest players' hand-eye coordination. Pivotal is a fun place to work that rewards hard work and a progressive, open, collaborative culture."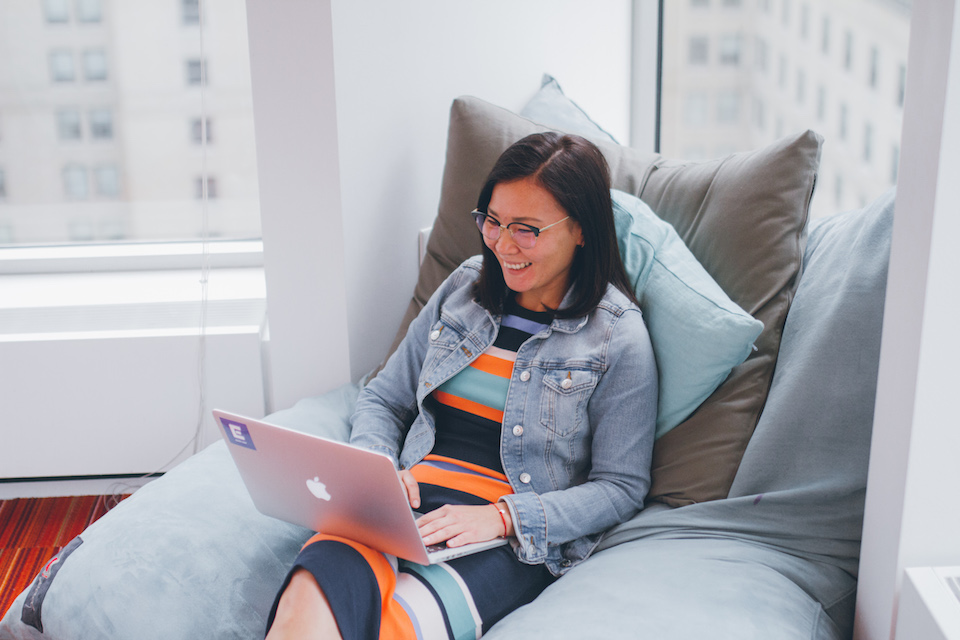 What they do: Ekata's big data technology helps companies manage digital identities and trace transactions. Powered by complex machine learning algorithms and the Ekata Identity Engine, the company helps businesses like Microsoft, Cisco and Under Armour identify sales targets, onboard customers and prevent fraud.
What they're like: "I get to come in and work with smart, driven people on a product that really matters," Director of Mid-Market Sales Ron Davis said. "We also have high-rise views, unlimited vacation and an in-office masseuse."
We aggressively invest in people and grow them to maturity quickly..."
Fun fact: "We laugh a lot!" Davis said. "We grease the wheels of global commerce by building trust. We aggressively invest in people and grow them to maturity quickly — if they are up for it. We move very quickly."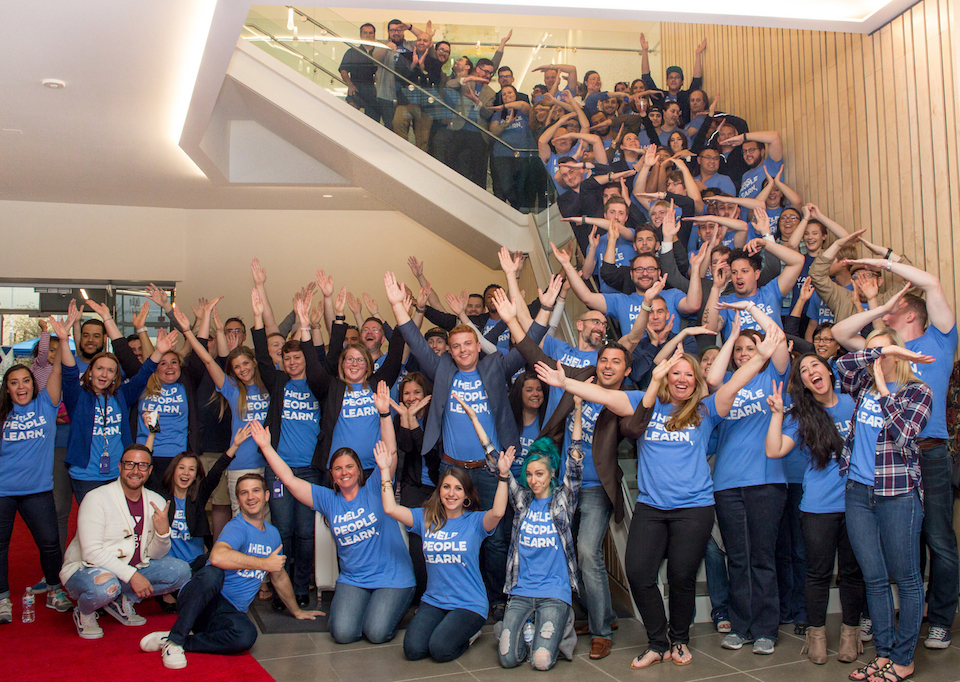 What they do: Tutors looking for extra work and students in need of a little academic help come together through Varsity Tutors' online platform. The company offers tools to help tutors and students meet in person, through video chat or even on-demand, and covers a wide array of subjects and tests. 
What they're like: "As engineers, everyone on my team obviously cares about solving interesting technical problems, but they also care deeply about why they're building a particular feature or service," Engineering Manager Kenneth Kuan said. "Who is our customer? What problem are we trying to solve for them? How well did our past solutions perform? We work in edtech, and we all care deeply about the very personal impact and consequences of our work."
...we're all highly skilled individuals..."
Fun Fact: "At many companies, work gets handed down from some business or product owner with the expectation that the work is simply implemented to spec," Kuan said. "At VT we actively encourage push-back and discussion. The proposed solution may not be the best solution — we're all highly skilled individuals, but with so much complexity involved, it's easy to miss context that someone else can provide. We collaborate extensively, and we also know when to 'disagree and commit' so we can get something worthwhile in front of customers sooner rather than later."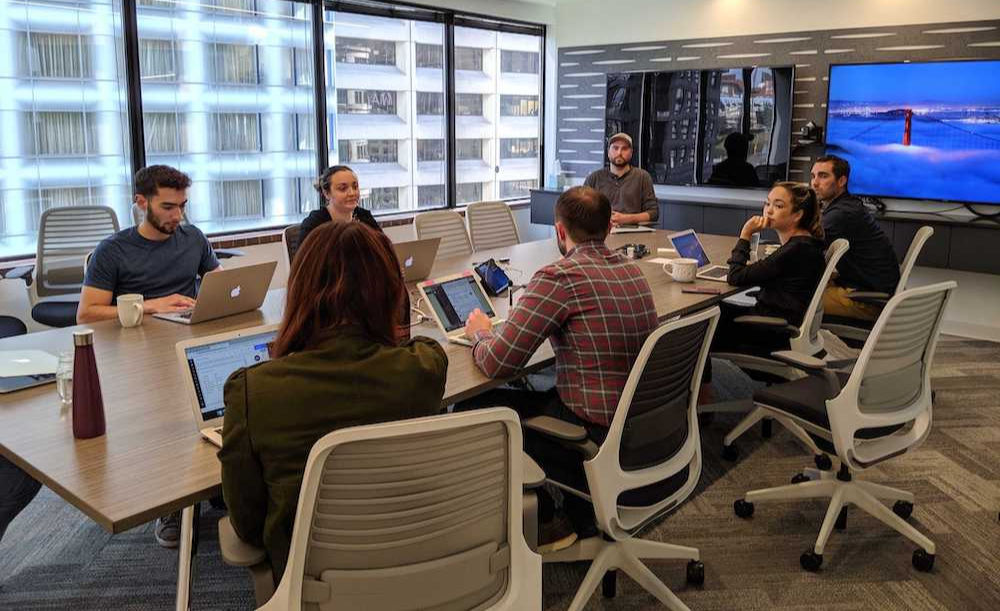 What they do: Too much good software gets left to gather dust on the digital shelf thanks to poor customer onboarding and training practices after the initial sale. Skilljar's software is designed to build training experiences, thereby boosting adoption and customer retention for its customers. 
What they're like: "We share a deep sense of intellectual curiosity about how SaaS businesses are built and run, and profound empathy for the challenges our clients might encounter as they go about building companies in their daily lives," Sales Development Representative Manager Chris Blum said. "We follow a consultative sales model and position ourselves as trusted advisors and educators first and foremost, which requires Skilljar sales professionals to become fluent in the key metrics tracked by a client's business, and passionate about assisting them for the long term."
...most of our team has never previously worked in the software or SaaS industry!"
Fun Fact: "A surprising fact about the team here at Skilljar: most of our team has never previously worked in the software or SaaS industry!" Blum said. "We have folks from ophthalmologist offices, trucking and shipping, medical writing, financial services and other varied backgrounds. I think this diversity has really helped us as a company."