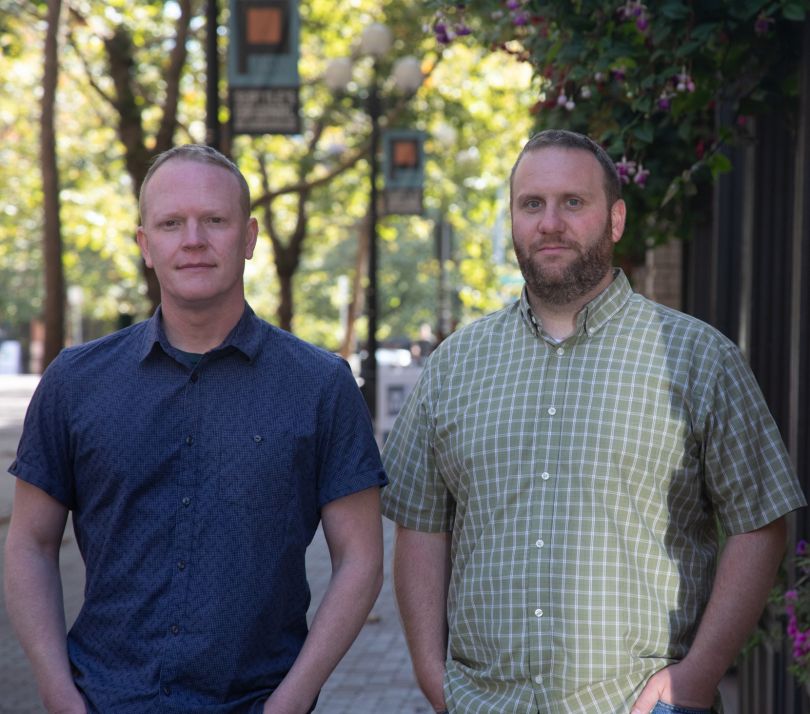 Migrating data and operations to the cloud can make companies more efficient. But making sure that information, especially customers' data, is cloud compliant can be an inefficient process. 
Seattle startup Shujinko announced today it raised $7.5 million in Series A funding to make that process easier. 
In the wake of legislation like the European Union's Global Data Protection Regulation and the California Consumer Privacy Act — and with privacy laws in the pipeline in a handful of other states as well as at the federal level — businesses have to get serious about protecting consumers' data, Shujinko CEO Scott Schwan told Built In.
"The interesting thing about the California Consumer Privacy Act is it actually has teeth," he said.
The interesting thing about the California Consumer Privacy Act is it actually has teeth."
By that, he means that under the law, which goes into effect on January 1, 2020 and will be enforceable in July, businesses that don't adequately protect consumers' data can be fined for each individual consumer that's affected. In incidents like the 2017 Equifax breach, which impacted 15 million California residents, that's a lot of money. 
Companies that store consumer data in the cloud are left with two options: build an in-house cloud compliance division or work with a firm that specializes in that area. 
Schwan and his co-founder Matt Wells are familiar with how challenging that first option can be. They worked on security and compliance at Tommy Bahama and at CardFree, where they built a mobile app for Dunkin' that adhered to payment card industry data security standards in just four months. 
As it happened, Starbucks also needed a cloud compliant public platform, and it hired Schwan and Wells to make one. But the redundancy of the project wasn't lost on the two engineers. 
"We went and looked, and the solution didn't exist in the market, so we had to build it ourselves. We spent 30,000 man hours, had to hire 20 engineers to build out this compliance solution for Starbucks in the public cloud," Wells said. 
After that, they decided companies shouldn't have to repeatedly start from scratch when it comes to cloud compliance. 
"With Shujinko, we take that 30,000 man hours and have it be days and weeks to implement compliance in the cloud. We want to be this complete compliance solution for our customers, and not just a one-off solution," he added.
Armed with fresh funding, Schwan and Wells are looking to bring on additional solutions-minded engineers and double Shujinko's team. The company is currently hiring for front-end, back-end and DevOps positions. 
"The most exciting thing is, we're solving problems that nobody's ever solved before, from an engineering standpoint. And they're hard engineering problems to solve. And I know the engineers we talk to, if we get to dig into the details, they're super excited about the complexity of the problems and that a lot of customers are going to use what they developed," Wells said.
The elephant in the interview room, perhaps, is Shujinko's proximity to major cloud companies such as Amazon, Google and Microsoft. But Schwan believes the dynamic actually helps Shujinko recruit and keep top engineering talent. 
"After a while of working at a larger corporation, you actually enjoy going to something where you have a bigger impact on an organization by joining as an individual contributor," he said. "You can own as much as you want and are willing to put on your shoulders, and continue to build a company from the ground up, as opposed to the giants that live in our backyard."
Shujinko's Series A round was led by Unusual Ventures with participation from Defy.