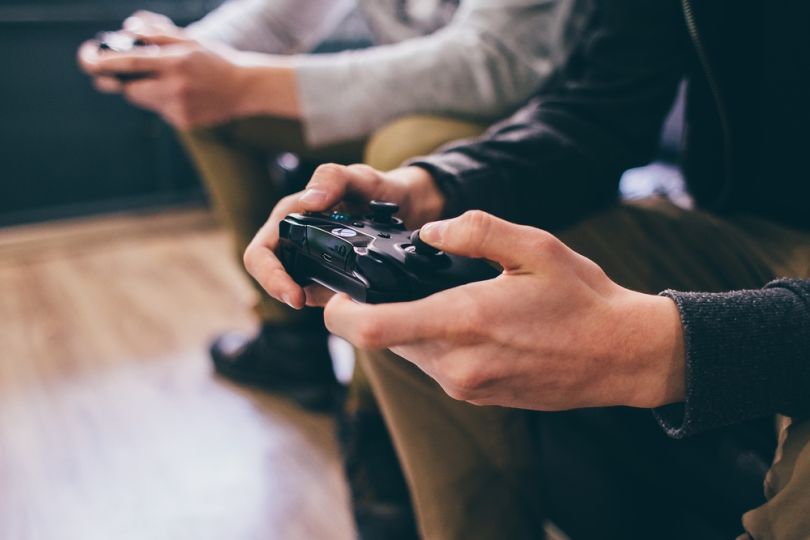 ProbablyMonsters isn't a typical video game company. It doesn't design and program games, like a traditional video game developer. And it doesn't fit the role of a video game publisher, which markets, sells and represents games.
Instead, it creates and sustains individual game development studios that operate themselves. Each of these studios is responsible for creating its own flagship video games, while ProbablyMonsters handles the funding, creative development, staffing and culture for these studios.
It's a new system, but one created by a seasoned video game expert, Harold Ryan. Ryan has worked in the video game industry for over 20 years, and is known for his time as President and CEO of Bungie — the video game developer behind the Halo and Destiny franchises.
For his new venture, Ryan has assembled a team from some of the biggest companies in video games and entertainment, including Sony, Microsoft, Bungie, Activision and Pixar.
"As we enter a new generation of gaming, the industry needs a better model for building AAA studios where game developers can reliably turn their creative vision and effort into exceptional experiences that delight players," Ryan said in a statement. "Our mission at ProbablyMonsters is to unite, guide and empower talented game developers in a stable and predictable business environment that respects people, culture and creativity."
On Wednesday, the Issaquah-based company announced the launch of its first two game studios: Cauldron Studios and Firewalk Studios. Each of the studios is working on an original game that has been signed by a major video game publisher.
ProbablyMonsters has been operating in stealth mode since 2016, but the announcement also announced that the company closed a $18.8 million Series A funding round in July.
Now that ProbablyMonsters is officially out in the open, it says it'll share more news in the coming months about itself and its studios. Perhaps we'll hear more about its first video game launches?