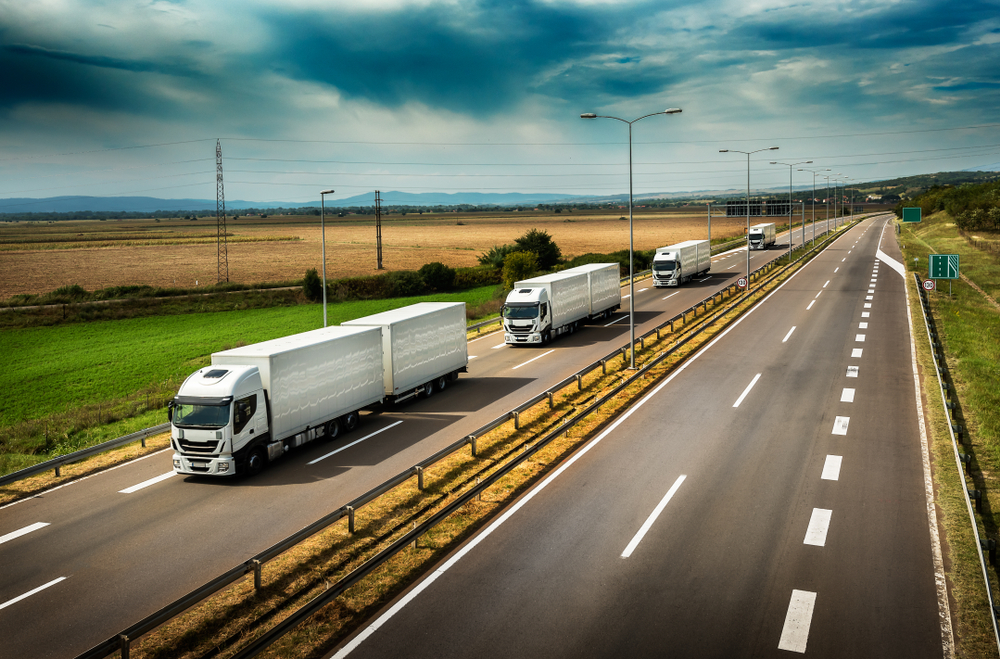 Plenty of industries depend on trucking — it's how produce gets to grocery stores across the country, and how you get the products you order online. Yet, the trucking industry is notably wasteful. Hundreds of billions of dollars are lost every year due to out-of-date operations and under-capacity trucks. And since trucks have a big carbon footprint, wasteful practices can also have a negative environmental impact.
Trucking company Convoy was started in 2015 to address the issue of wasteful trucking. And thanks to a massive new funding round, Convoy can keep — well — trucking along.
On Wednesday, Convoy announced that it raised $400 million in its Series D funding round. That brings the company's total funding to a hefty $668 million with a $2.7 billion valuation. Convoy has been funded by a wide array of investors, including Baillie Gifford, Fidelity Management, Al Gore's venture fund, Bill Gates' fund, Jeff Bezos, Marc Benioff and U2 bandmates Bono and The Edge.
"We built this company from the beginning with a focus on creating a more efficient model for connecting shippers and truckers," Convoy co-founder and CEO Dan Lewis said in a statement.
Convoy's platform creates a digital network for truck drivers and shippers. By facilitating this connection with machine learning, Convoy is able to reduce those "empty miles" where truckers are driving with under-capacity loads, and match each shipment to the right truck driver. The company's system is responsible for moving tens of thousands of truckloads per week.
The new funding will help Convoy grow its footprint in the $800 billion trucking industry.