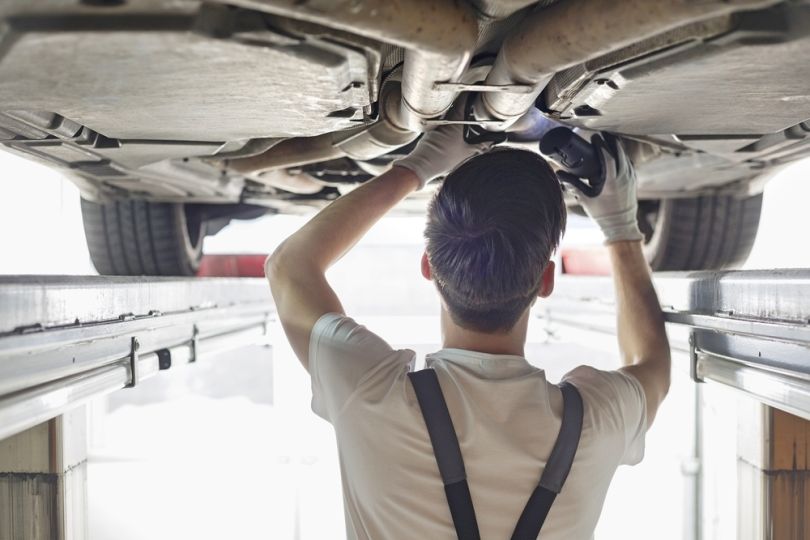 Buying a car is expensive, and so is maintaining one. But the difference is that most of us put aside money and plan ahead of time when buying a car. When we have to fix our car, it often comes as a surprise.
That's why so many Americans need a loan or line of credit when paying to get their car fixed. Overall, auto servicing loans represent a $450 billion market in the United States.
Seattle-based DigniFi was founded five years ago to help connect consumers with lenders when they need a loan to repair or service their car. Since then, the company has built a tech platform that uses machine learning to find the best loans for people, and has steadily grown to serve more people. Now, the company is ready for its next chapter after raising $14 million in Series A funding from BuildGroup and Exor Seeds. Additionally, the company has also secured $275 million worth of financing to back its loans.
DigniFi CEO Richard Counihan told Built In that people often pay for auto services with their credit cards and the average American consumer has about $1,500 worth of credit available to them. Getting your car fixed can cost a significant percentage of this credit allowance, if not more. As a result, many people are forced to decide whether they want to fix their car or sacrifice other essentials they've budgeted for. But instead of "using up that credit security cushion," Counihan aims to give people a small loan that's easy to qualify for through DigniFi.
DigniFi has been growing at around 100 percent per year for the past few years, and even though the platform saw a dip in loan applications due to the COVID-19 pandemic, platform use has been steadily growing since March. Counihan attributes this to the fact that driving is the safest form of transportation as the country reopens during the pandemic. On top of that, many gig workers are relying on their cars to deliver supplies, food or groceries.
"We are a solution built for this moment in time, now that people have to spend more time in their cars," Counihan told Built In.
This increase in demand is part of the reason DigniFi chose to raise new funding. Now the company plans to use these funds to capture more customers across the country. To do this, it will invest in its platform and hire for various tech roles. The company is also hiring for roles in sales and account management. According to the company, most of this hiring will happen in Seattle, but it is also open to hiring for remote positions as well.