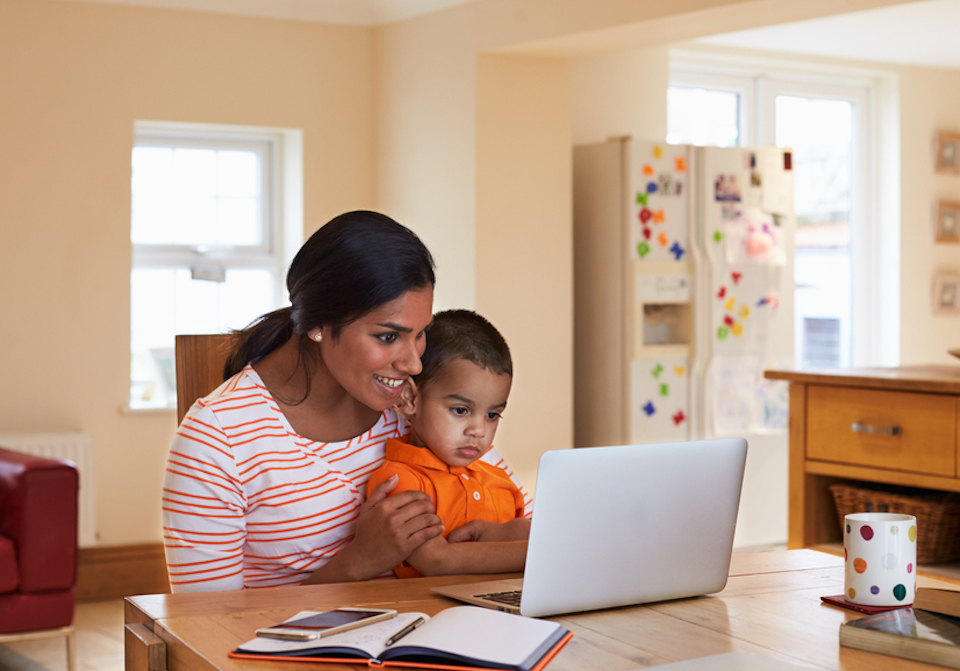 Bring Your Kids To Work day was a long-held tradition at PayScale's offices. Unfortunately, the pandemic made the continuation of office activities like that impossible for the salary survey company. 
But PayScale didn't cancel the event; it just went remote. 
The day turned out to be one of the most engaging moments of the year, with employees from across the country participating.
Paige Hanley, director of programs and internal communications, said the shift to remote work pushed the company to offer additional support and opportunities for engagement to its working parents. Events like virtual Bring Your Kids To Work day help maintain a sense of community and normalcy for parents as they navigate the blending of their personal and professional lives. 
Additionally, PayScale places a heavy emphasis on flexibility. Employees are given the leeway to balance acting as both caretakers and skilled tech professionals.
What were the first steps you took to help working parents at PayScale transition to remote work? 
After we asked employees to work from home, we knew that many — including working parents — did not have a home office set up. So we encouraged staff to take home their office chairs, monitors and other items that might make working from home more comfortable. 
We continuously reinforce the idea that employees have the flexibility they need to work in the ways and times that work best for them.
We held 'Bring Your Kids To Work: Remote Edition,' an in-office event we did for years."
How are you working with the parents on your team to understand what they need right now, and what came of those discussions?
We did a number of surveys as experiences and our understanding of the pandemic changed. We all initially thought it would be a temporary situation, and now we're facing the reality that things may not be normal for the rest of the year, with most schools going fully remote.
Employees said they're grateful for the continued flexibility and that they've enjoyed some of the parent-specific events we hosted. In June, we held "Bring Your Kids To Work: Remote Edition," an in-office event we did for years that we were happy to transition to remote. The day had various events like one of our sales leaders teaching kids how to sell to their parents, family yoga and pet show-and-tell. It was one of the highlights of the year.
How has this experience changed the way you think about the perks and benefits you provide parents at your company?
Our CEO Scott Torrey does a weekly video for all employees. This week, he focused on our employees who are also working parents. As one himself, he understands the reality of kids, pets and spouses appearing in Zoom meetings and trying to balance work while still showing up for family. One striking thing he said was that we have to remember we're in their space. If the dog is barking or the kids are making noise, we're guests in their home. Right now, let's not ask them to change, we have to adjust and that it is okay.