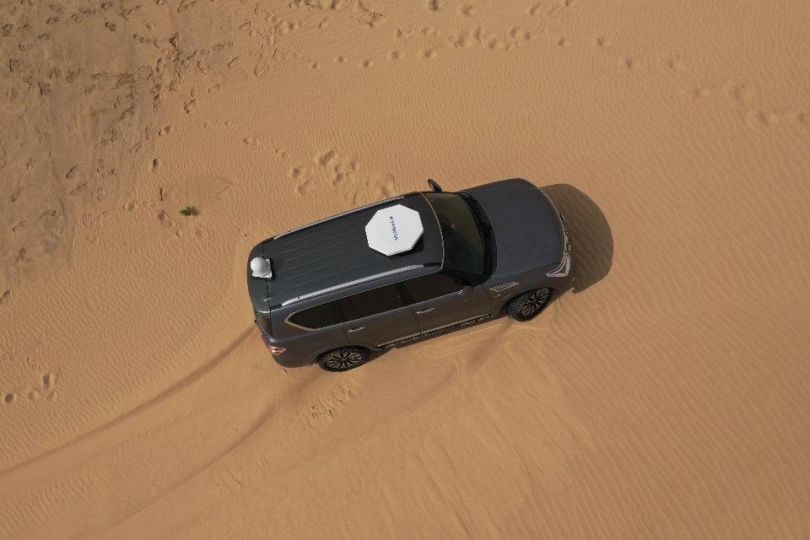 On Tuesday, Redmond-based Kymeta Corporation announced that it raised approximately $85 million in a funding round led by Bill Gates. The Microsoft co-founder has been an investor in Kymeta since the company launched in 2012 with $12 million in funding. He also led the company's $62 million funding round in 2016.
Kymeta is a communications company that develops hardware to deliver internet via satellite and cellular connection. The world has entered a new age of the internet thanks to advancements in internet connectivity. A handful of new space companies like Blue Origin and SpaceX are using their rockets to send thousands of internet-providing satellites into orbit, with the goal of providing internet to remote regions. Meanwhile, cellular companies are developing next-generation 5G solutions to provide access to high-speed internet to smartphones around the world.
But to access these networks in remote regions, we still need antennas and other hardware to pick up the signals. This is what Kymeta helps build. Its new product, the Kymeta u8 terminal, is an advanced flat-panel antenna that can pick up these signals in order to give users a stable connection. But what's most unique about the Kymeta u8 is its mobility. It can pick up signals from multiple angles while moving, and its form factor makes it easy to transport. That means people can access the internet when they're on a ship at sea, in a remote jungle or in a part of the developing world that doesn't have established internet infrastructure.
The Kymeta u8 is currently in its beta launch phase, with a wider release slated for Q4 of this year.
"As a company, we're just scratching the surface of how powerful hybrid satellite-cellular communications can be when combined with an affordable electronically steered flat panel antenna offered to the global land mobility ecosystem," Kymeta executive chairman Doug Hutcheson said in a statement. "Having the continued support of Bill Gates will help us execute our vision even more rapidly and broadly — and with the benefit of experience, perspective and relationships of a leading and highly successful technology backer."
The company says that it has been growing rapidly over the past year and a half, with a surge in new customers, product launches, the appointment of key executives and company acquisitions. This new funding will help the company continue this momentum.