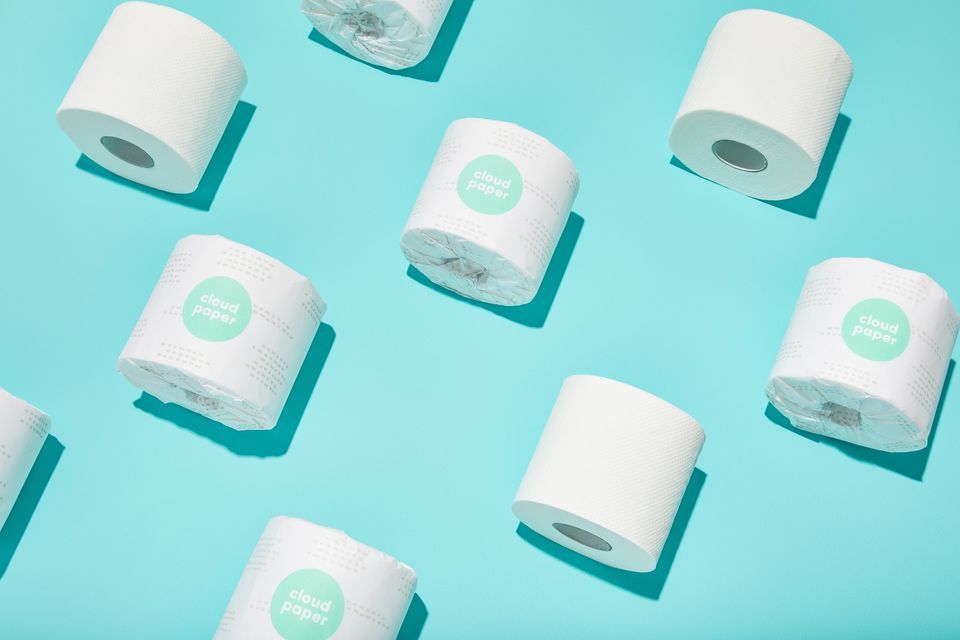 What do Mark Cuban, Ashton Kutcher, Gwyneth Paltrow, Robert Downey Jr., Mark Benioff, Dara Khosrowshahi, Russell Wilson and Ciara all have in common? They all (likely) use toilet paper. And now they're all investors in the same toilet paper startup.
On Tuesday, Seattle-based startup Cloud Paper announced that it raised $3 million in a seed funding round. This round was led by VC firm Greycroft with participation from the celebrities listed above, in addition to several others.
The idea behind Cloud Paper is simple. Americans use tons of toilet paper every day, and that means countless acres of trees being cut down. Cloud Paper set out to create a more sustainable toilet paper product by using bamboo instead of trees.
Bamboo has several sustainable benefits when compared to trees. It grows at a much faster rate and can be harvested sooner. Bamboo also doesn't have to be replanted after being harvested — the bamboo will continue to grow from what's left in the ground. By using bamboo instead of trees for its products, Cloud Paper says it generates 30 percent less greenhouse gas emissions compared to other toilet paper companies.
"Every person can save 100-plus trees in their lifetime by making a switch to tree-free products, like Cloud Paper. We're on a mission to make that happen," co-founder Austin Watkins said in a statement. "Cloud Paper can help save a billion trees in the years ahead, and it's incredibly validating to have investors and advocates join us in that mission."
Cloud Paper sells a three-ply toilet paper that it markets as being "ultra soft." It sells this product through a subscription-based plan that ships boxes of 24 rolls of toilet paper every four, three or two months. The company also doesn't use any plastic in its packaging and offers carbon-neutral deliveries.
This $3 million investment is the company's first funding round, and will position the company for future growth.
"We know that deforestation is a leading cause of climate change. We're giving every person an opportunity to be a part of the solution by preserving forests every single day," the company's other co-founder, Ryan Fritsch, said in a statement. "We are resetting the status quo by moving away from tree-based paper and using ultra-sustainable, renewable resources like bamboo instead."