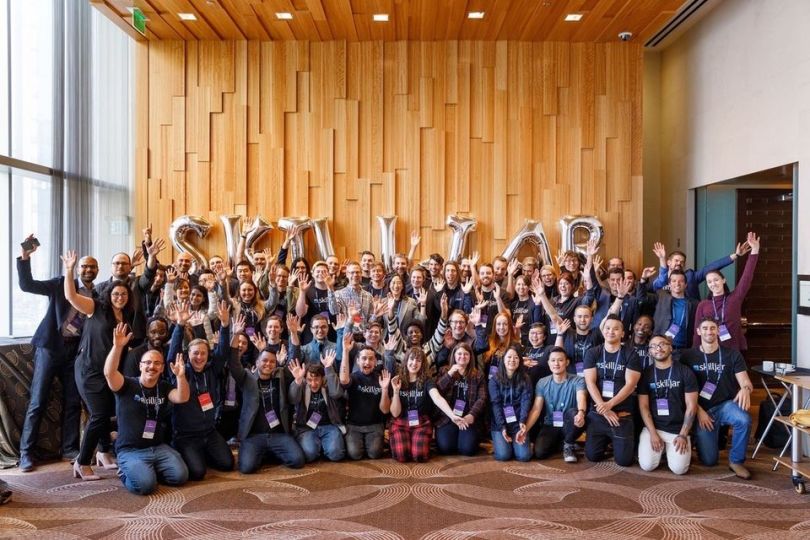 On Tuesday, Seattle-based Skilljar announced the closing of its $33 million Series B funding round, which was led by Insight Partners.
Founded in 2013, Skilljar has created a platform that helps businesses onboard new customers at scale. The company calls its platform a "customer education" platform because it can help businesses teach their customers how to get the most out of their products, so customers can get the most out of them.
Hundreds of companies — including Zendesk, U-Haul, Verizon and Cisco — use Skilljar when onboarding new customers, and that number is growing. The company has seen new bookings go up this year by 229 percent year over year, and time spent on the platform's training function has gone up 290 percent year over year. Skilljar attributes this jump to the increase in remote work and demand for virtual software solutions.
"The community of learners engaging with products and services through virtual channels has grown exponentially in the New World of Work that we're currently experiencing. This is a persistent trend that's changing how companies interact with their customers and partners," CEO and co-founder Sandi Lin said in a statement. "Skilljar's growth is a testament to the relevance of our mission and we're excited to continue helping organizations, individuals and society transform innovation into impact through education."
Skilljar plans to use this new funding to invest in its go-to-market strategies and product development. The company is also using the capital to expand its team. The company is currently hiring for roles across sales, customer success, operations and engineering.