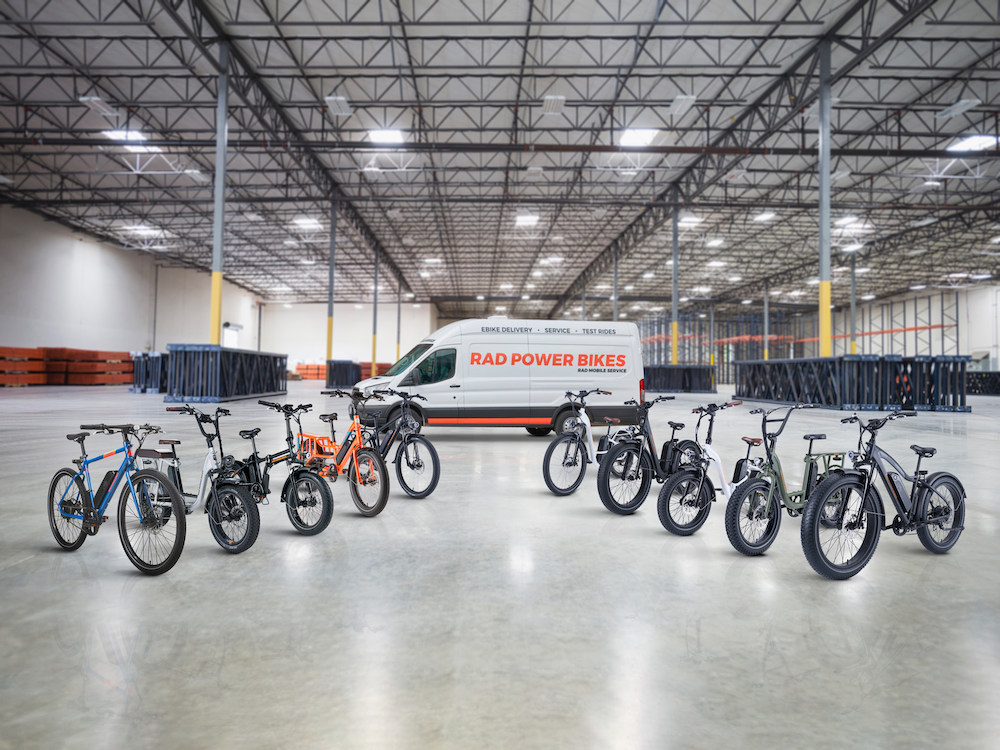 On Thursday, Seattle-based electric bicycle company Rad Power Bikes announced that it received $150 million in new funding. This minority investment was backed by Morgan Stanley, Fidelity, The Rise Fund, TPG and several other financial institutions. This is a major investment for Rad Power Bikes, and dwarfs the $25 million funding round that the company raised almost exactly a year ago.
This investment is a bet on the future of transportation. Despite fewer people commuting to work in 2020, Rad Power Bikes has seen a steady increase in sales over the past few years as more people look for energy-efficient ways to travel. E-bikes have benefited from the micro-mobility trend, with sales going up eightfold from 2014 to 2018, according to data from NPD Group.
Rad Power Bikes wants to position itself as one of the top e-bike brands in the world, and this new funding will help it do just that. The company plans to expand its presence across North America, Europe and Asia. This involves investing in its customer support teams, online self-service tools, showrooms, and its local retail and service network.
Rad Power Bikes also plans to use the funding to aggressively grow its team. Last year, Rad Power Bikes grew to 325 employees across all of its global offices. But the company added it has plans to double in size in 2021 — hitting 650 by the end of the year.
"We are thrilled to be working with this group of prestigious investors who are known for successful, long-term investments and share our vision for the future of mobility," Rad Power Bikes CEO and founder Mike Radenbaugh said in a statement. "Demand for our products has outpaced our wildest projections every year and this partnership is helping us accelerate in-house innovation while creating more of what our customers tell us they love. I can't wait for everyone to see what we will deliver in 2021 and beyond."
Rad Power Bikes currently offers 11 different models of electric bicycles, and has adopted a hybrid e-commerce/retail/commercial partnership approach to reach the most customers. The company says it has over 200,000 riders across more than 30 countries in its community.