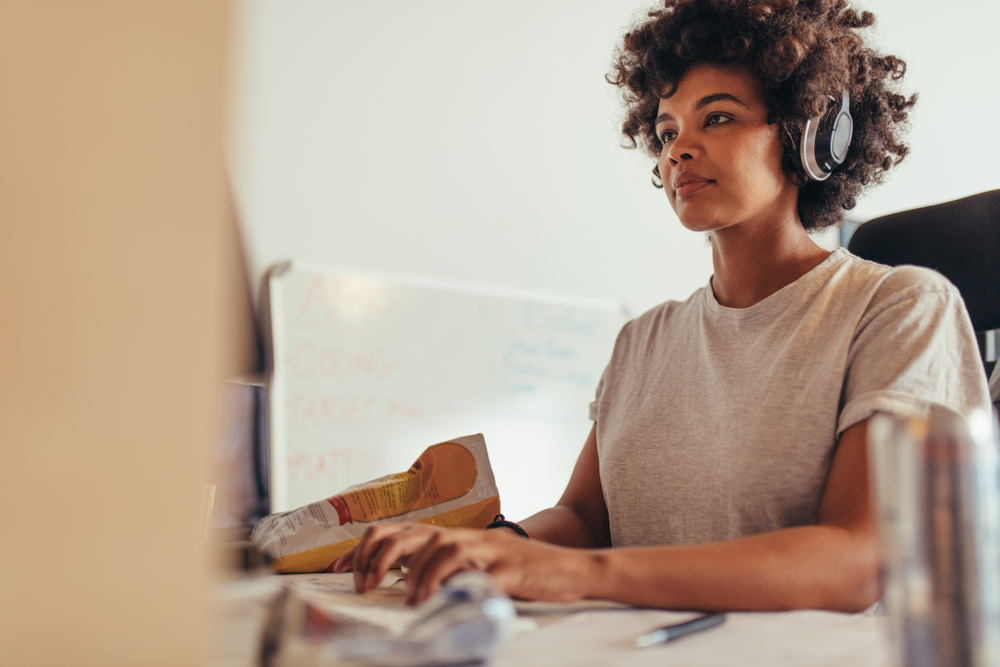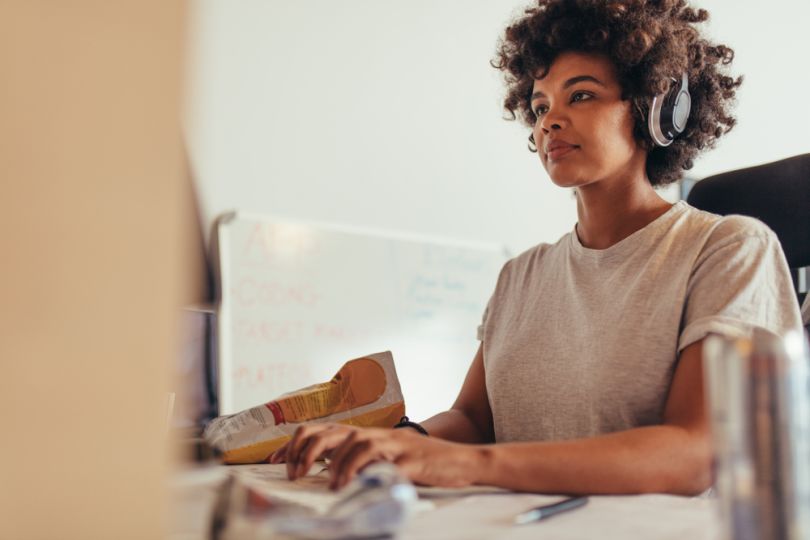 The racial justice movement of 2020 caused countless tech companies to take a look in the mirror and ask themselves what they're doing to help promote diversity within their organization. Although many of these companies have made commitments to do better, months later, the work toward racial equity is far from over.
Now, Seattle-based Karat is providing tools to Black tech professionals to help them land a job in an industry where they're vastly underrepresented.
On Tuesday, Karat announced its Brilliant Black Minds program, which aims to provide Black developers and computer science students with resources to help them advance their careers as software engineers.
Karat acknowledges that a career in software engineering can give people access to high-paying jobs and long-term wealth creation. But systemic biases have made it harder for Black people to land these jobs, and as a result they are underrepresented in the tech industry compared to other races.
Karat believes it's in a position to assist with this. The company's flagship product helps engineering teams screen and hire prospective applicants by putting them through a series of technical interviews and tests, and identifying the best fits for open roles. So far, Karat has helped conduct over 80,000 technical interviews for major employers like Indeed, Pinterest and Intuit.
The company plans to provide this service for free to Black engineering professionals, giving them access to practice interviews, performance feedback and professional development opportunities so they can nail their next interview and be a more competitive applicant.
After each practice interview, Karat's professional "interview engineers" will give participants feedback on what they did well and where they can approve. Participants will also be given access to professional workshops that will cover topics like interview preparation, tips for showing off their skills, salary negotiation and more.
This new initiative represents a previous commitment that Karat made to the Black engineering community.
Karat kicked off its program late last year and partnered with Howard University to provide computer science students with these resources. Over 75 percent of Howard University's computer science students participated in the program last fall semester.
"Job candidates seldom get feedback from interviews, and it's even less common for that information to make its way to the educators," Howard University computer science professor Dr. Legand Burge said in a statement. "Karat's ability to share the skills that hiring managers from top-tier tech companies are looking for, coach our students on how to crack the code of the technical interview, and guide our faculty on how to map our curriculum to meet those practical needs has been incredibly valuable."
Now, Karat is expanding the program to even more individuals and partnering with more organizations like Jopwell, a career advancement platform for Black, Latinx and Native American students and professionals. In addition to providing resources to software engineering professionals, the Brilliant Black Minds program will provide anonymized performance data and trends to its partner organizations, in order to let them know how they can better support Black professionals.
"Brilliant Black Minds aims to eliminate barriers for software engineers," Karat president and co-founder Jeffrey Spector said in a statement. "Our goal is to support Black software engineers through the technical interview process so they can advance their careers and achieve their purpose in the world of tech. Tech companies shape the ways we all live, and they need the brilliance and unique perspectives of Black engineers."