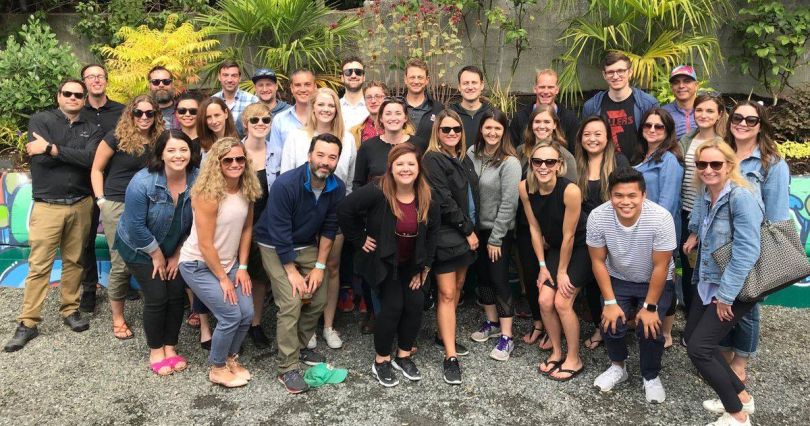 There are plenty of advantages to our current shift toward global digitization, from broadening access to useful information to helping brands gather more customer data to improve their business. However, there are also risks that come with having so much information stored in the cloud nowadays, which is why cybersecurity companies like ExtraHop exist to keep people's information safe.
These services are incredibly valuable too. ExtraHop just signed an agreement, announced Tuesday, to be acquired by venture capital firms Bain Capital and Crosspoint Capital in a transaction worth $900 million. GeekWire notes that this is one of the largest acquisitions of a Seattle-area tech startup to date.
ExtraHop specializes in the network detection and response sector of cybersecurity. Its Reveal(x) 360 platform uses AI and machine learning technology to help enterprises prevent, detect and eliminate security threats to their networks. The deal is set to close sometime this summer.
"Organizations today face an array of incredibly sophisticated cyber attacks with diverse motivations that run the gamut from theft of sensitive personal and business data to illicit profit," Arif Kareem, the company's CEO, said in a statement. "Attackers have long had the advantage, and we're on a mission to change that."
Kareem added that he expects the resources and "deep domain expertise" afforded by the deal will help the company "grow faster and accelerate our innovation to help our customers defend their operations from even the most advanced threats."
Some of these threats have emerged during the past few weeks. Last month, the Colonial Pipeline, a major fuel line, had to pause operations when a hacker group launched a ransomware attack. The NYC Law Department reported an attack on its IT system yesterday that resulted in lawyers being unable to access legal documents. In Illinois, military vehicle manufacturer Navistar reported an attack on its IT system yesterday that is still under investigation.
"As the events of the last few weeks make crystal clear, cybersecurity is now a mission-critical requirement in the strategy and operations of every organization on the planet, with enormous implications for financial and reputational well-being," David Humphrey, managing director at Bain Capital, said in a statement. "We believe that network detection and response is the next major cybersecurity segment and that ExtraHop has the best enterprise technology in the space."
Once the deal is complete, Kareem and his co-founders Jesse Rothstein and Raja Mukerji will remain in their leadership roles at ExtraHop as the company continues to operate as its own brand. With a current workforce over 500 strong, the startup is hiring for several Seattle-based roles in departments including customer support, engineering, HR, marketing and more.