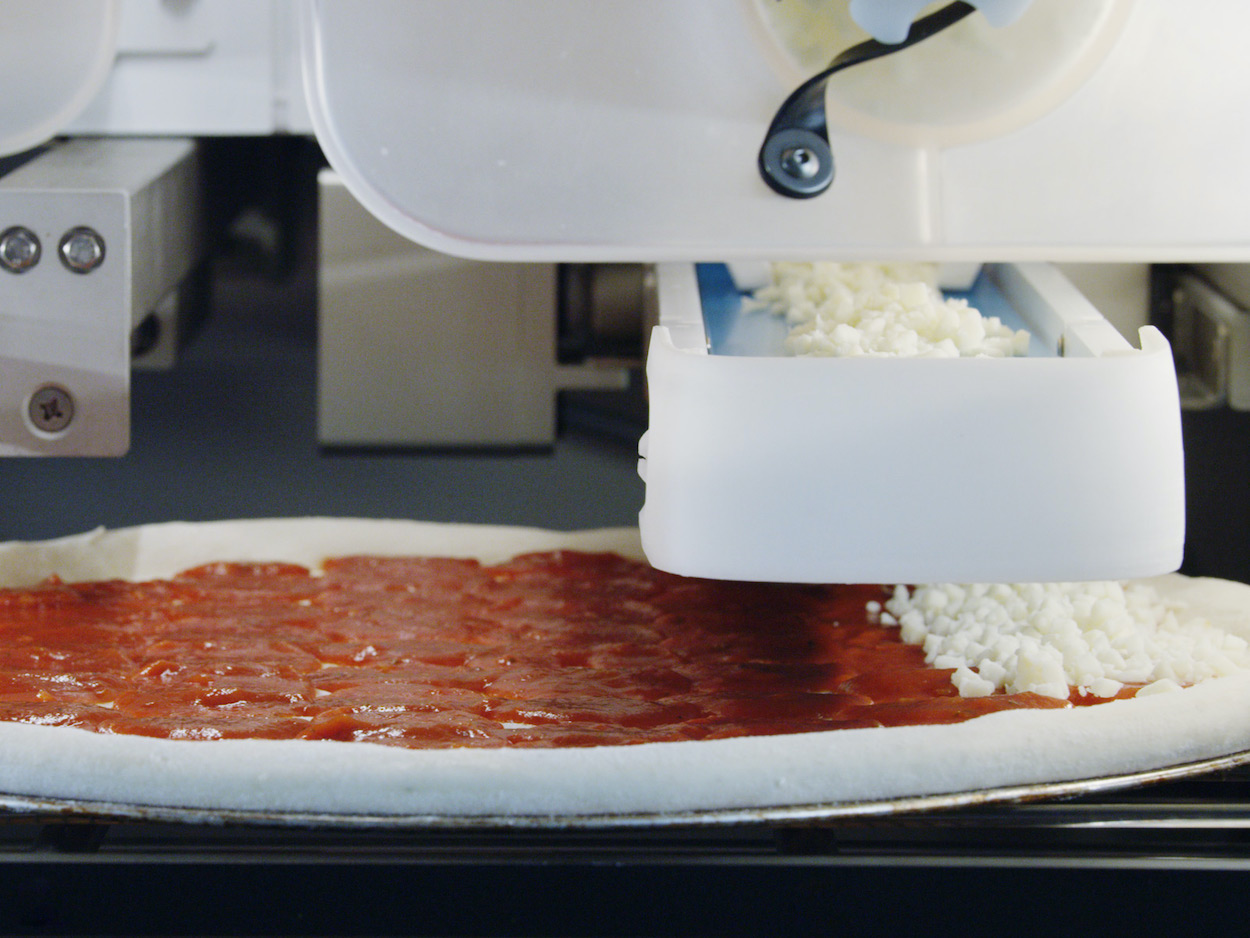 Seattle food-tech startup Picnic has raised another $4.2 million in Series A funding, according to a LinkedIn post from CEO Clayton Wood. This, plus the $16.3 million the company announced in May, brings the round's total to $20.5 million. 
Founded in 2016, Picnic has made a name for itself in food automation with its pizza-making robot called the Picnic Pizza System. The machine can make up to 100 12-inch pizzas an hour with just one employee at the controls. Its modular system can be used with any restaurant's dough and sauce recipes, and evenly distributes fresh toppings.  
In the end, the Picnic Pizza System is more than just a fun thing to watch. It also reduces labor costs. The system's precision leads to significantly less wasted food, according to the company. And its contactless assembly system is more hygienic than having a human make it by hand —  likely a high priority for many diners in the wake of the COVID-19 pandemic. 
To date, Picnic has attracted interest and new partnerships with many key players in the food industry, including Orion Land Mark, one of the largest suppliers of pizza and pizza components in the convenience store industry. The company also recently began partnering with Seattle's Ethan Stowell Restaurants, allowing it to showcase its machine at various pop-ups and events around the city.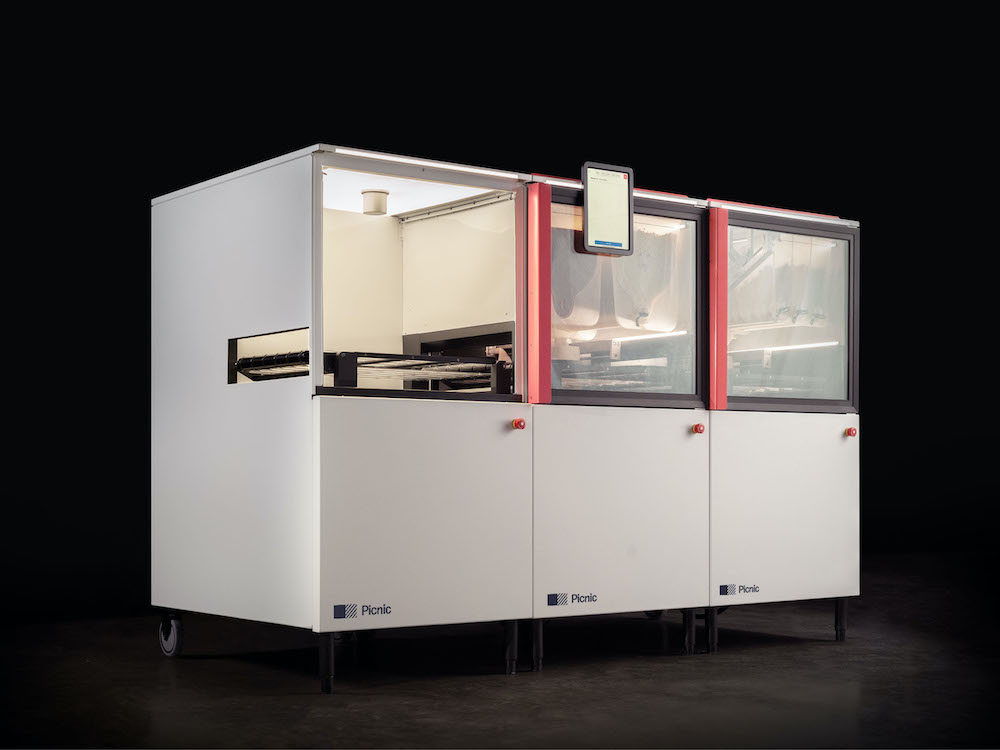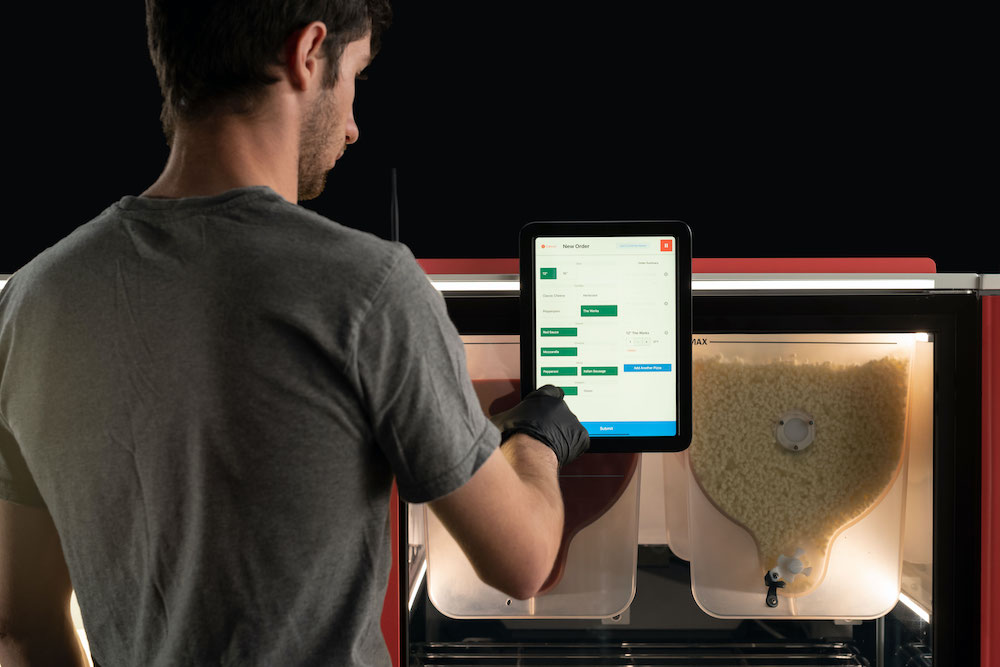 Wood says Picnic is in talks with several other customers across the food service, hospitality and grocery industries. He added that the company saw a "surge" in interest amid the pandemic when labor shortages and food waste were top of mind for many businesses.
"Consumers have an increasing desire for convenience and personalization, but a rising threshold for quality," Wood told Built In via email. "Producing quality food at volume with limited labor is very difficult without automation." 
In other words, the food industry needs to automate if it wants to keep up. These days, there are a lot of robots out there looking to streamline the often menial, repetitive tasks that bog down food preparation. Plus, with the rise of contactless delivery, robots are also being explored as a way to get food to customers directly. Driverless delivery startup Nuro, for instance, raised $500 million last November, and Grubhub recently partnered with Russian tech giant Yandex to roll out a fleet of autonomous food delivery robots on college campuses this fall.
Although we appear to be nearing the end of this pandemic, Wood doesn't see the reliance on automation going away anytime soon. In fact, he sees technology like Picnic's as an important part of the industry's future, adding that the "efficiency, flexibility and productivity" of this tech will help businesses be "more responsive" and innovative going forward.
"The changes in food service are going to be permanent. While dine-in experiences will come back, the idea that commercially prepared food is always in a kitchen attached to a dining room is obsolete," Wood said. "The change brings some pain in the short run as every industry transformation does, but the result will be a healthier, more successful and more productive food service industry that will be ready to meet the needs of consumers in the 21st century."
To "meet this challenge," Wood says Picnic plans to use this fresh funding to grow its team. The company currently has about a dozen open tech positions at its Seattle headquarters.