'Part of the Solution' — How ServiceNow Aims to Change the World
Three global impact leaders discuss the company's "human-centric" approach to corporate responsibility.
When Kathy Mulvany began working at ServiceNow as head of global impact 18 months ago, the company was at a pivotal moment within its own history — and that of the world. 
As the pandemic overturned the notion of normalcy and social justice protests permeated streets across America, the digital workflow provider was on the cusp of an internal revolution, one intended to redefine the organization's relationships with businesses and communities around the world. 
"If we wanted to be the defining enterprise software company of the 21st century, we needed to think much more broadly about what global impact truly meant for ServiceNow," Mulvany said. 
WHAT THEY OFFER
ServiceNow's platform is designed for the "digital workflow revolution." Organizations can harness the platform's power to optimize productivity, elevate the employee experience, build apps more quickly, and more.
The effort began modestly with a fact sheet designed to provide greater transparency on existing efforts to investors, customers and partners. 
This document eventually gave rise to the company's first-ever Global Impact report, released earlier this year. According to Manager of Global Impact Marissa O'Rourke, while some companies use words like "corporate responsibility" to define reports of this kind, ServiceNow wanted to choose a phrase that was more human-centric, one that captured their efforts to make a true difference in people's lives. 
Naturally, an ambition of such magnitude can only be made possible by a team of people solely dedicated to its success, which is where the global impact team comes in. When ServiceNow began working on its report last year, the company started hiring experts to achieve its goals. Alongside Mulvany and O'Rourke, Director of Global Impact Lyndsay Harris Kyei helps drive the organization's efforts. 
On behalf of ServiceNow, the team is tackling major questions, such as: "Where do we stand in terms of the future of work?" and "How do we bring more diverse individuals into the digital economy?"
For Mulvany, Kyei and O'Rourke, this new effort is tantamount to fulfilling ServiceNow's core mission to "workflow a better world." 
"We believe that our workflow solutions can help address societal issues and our sustainable development goals, and we want to help our customers understand how we are doing that now and how we plan to do that in the future," Mulvany said. 
AWARD-WINNING OUTREACH
ServiceNow's commitment to world betterment is so strong, they've been awarded for their efforts. The company was recently included in the San Francisco Business Times' list of Top 100 Bay Area Corporate Philanthropists for 2021.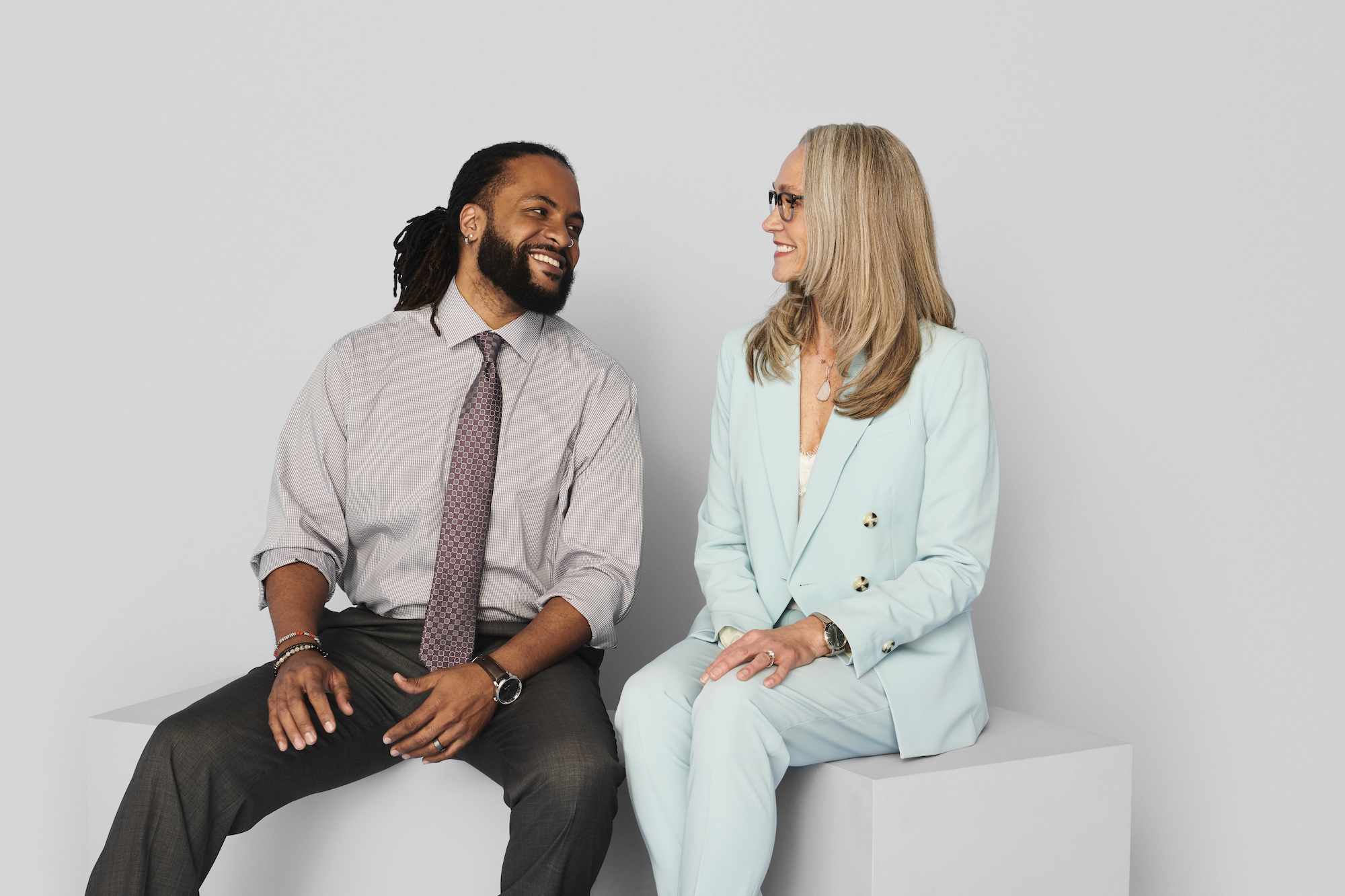 Unpacking the Impact
ServiceNow's global impact efforts are defined by three separate initiatives: environmental, social and governance. While these are common terms used in reports of this kind, these components all hold their own unique weight at the company. 
In an environmental sense, the company is not merely making an effort to reduce its own carbon footprint. According to Mulvany, driving global impact involves helping clients leverage ServiceNow's software to address their own sustainability goals. 
From a social standpoint, the company is focused on creating equitable opportunity, Mulvany said. Specifically, the organization is placing greater emphasis on attracting, retaining and engaging the right talent, which involves amplifying their diversity, inclusion and belonging efforts.
Community engagement also plays a key role in social transformation at the company, and it involves connecting ServiceNow team members themselves with the company's global goals. 
"Employees want to work for a company that cares about something bigger than just profits; they want to work for purpose-driven companies, so that's very important to us," Mulvany said. 
A MISSION FULFILLED BY WOMEN
ServiceNow's global impact team is powerful for a reason, according to O'Rourke. "As women, we are systematic, which is critical to building a strategy from the ground up while also nearly doubling our community investments from year to year. We are also empathetic, which enables us to be intentional in forming partnerships and localizing a global strategy where we operate and live. And because of our passion, we were able to compile a report that is both data-driven and rich with storytelling." 
On a governance level, ServiceNow's greatest priority is to protect both itself and its customers with the help of technology, privacy and data security. In Mulvany's mind, this means the company is committed to holding itself and its suppliers accountable at all times. 
"As a business, we want to act with integrity," Mulvany said. "That means we want to protect our customers' data as well as our own, and that also means we want to ensure we are prepared for any disruptions that may come along for business continuity issues, whether those are natural disasters or cyberattacks."

 
Driving Change Across Communities
In an effort to influence the world, ServiceNow is prioritizing community outreach — but not in the typical sense, according to Mulvany. 
"This is not what I would consider to be traditional philanthropy," Mulvany said. "This is about how you bring digital transformation to the issues society and the environment face and how we bring all of our resources together to have an impact." 
The company's next-generation digital skills program offers underrepresented communities access to the training and certifications necessary to forge tech careers, Mulvany said. The program prepares participants for entry-level positions and connects them with the company's partners and customers, which also helps other organizations further their own diversity objectives. 
WANTED: PEOPLE GUIDED BY PURPOSE
In terms of the type of individuals needed to grow ServiceNow, there is one characteristic the company is looking for: a purpose-driven mindset. According to Mulvany, people with the ability to work cross functionally in a "matrix fashion" would be perfect candidates for any of ServiceNow's teams. Passion and an international perspective are also important attributes, O'Rourke said. 
The company also partners with MIT Solve, which is an open innovation challenge for entrepreneurs, students, nonprofits and businesses to deliver innovative solutions to pressing problems. In the past, ServiceNow has worked with various mission-driven organizations, such as a company that offers software training for survivors of domestic abuse and human trafficking. 
"It's a great opportunity to connect with different organizations to see if they can help us solve the same problems that we're trying to answer and boost employee engagement," O'Rourke said. 

 
'You Are Part of the Solution'
While ServiceNow's current mission is deeply rooted in a global perspective, the company's efforts to change the world are intended to be felt on a local level as well. For the global impact leaders, that means making sure other team members can participate within the company's international initiatives.
"We really have to infuse this into our entire culture and move the needle forward, because everyone has a part to play," Kyei said.
In order to make involvement easier for employees, the company recently launched global impact councils, which are designed to give ServiceNow employees the opportunity to participate in impact-driven events based on their specific region. 
"We know these initiatives are not going to look the same in every community, nor should they," Kyei said. "So we're making sure these councils reflect their local culture so that we can localize our goals and become more embedded in the communities in which we operate."
The moment you come to ServiceNow, you are part of the solution."
From an internal perspective, "cultural moments," which are supported by local councils, allow employees to take part in donation or volunteer campaigns and team-building activities relevant to the goals of that particular moment. According to O'Rourke, the increase in community outreach opportunities are an answer to employees' requests for greater connection. 
"We're trying to think of different ways that we can show up and really support our employees outside of the traditional volunteering opportunities that people may have thought of before," O'Rourke said.
In Kyei's mind, ServiceNow's commitment to driving global change is reflected in every aspect of the organization, from partnerships with businesses to employee-led campaigns. That's why the company is dedicated to unlocking opportunities for all its people, giving them the chance to leave their own mark on the world. 
"It doesn't matter where you sit in the organization," Kyei said. "The moment you come to ServiceNow, you are part of the solution."