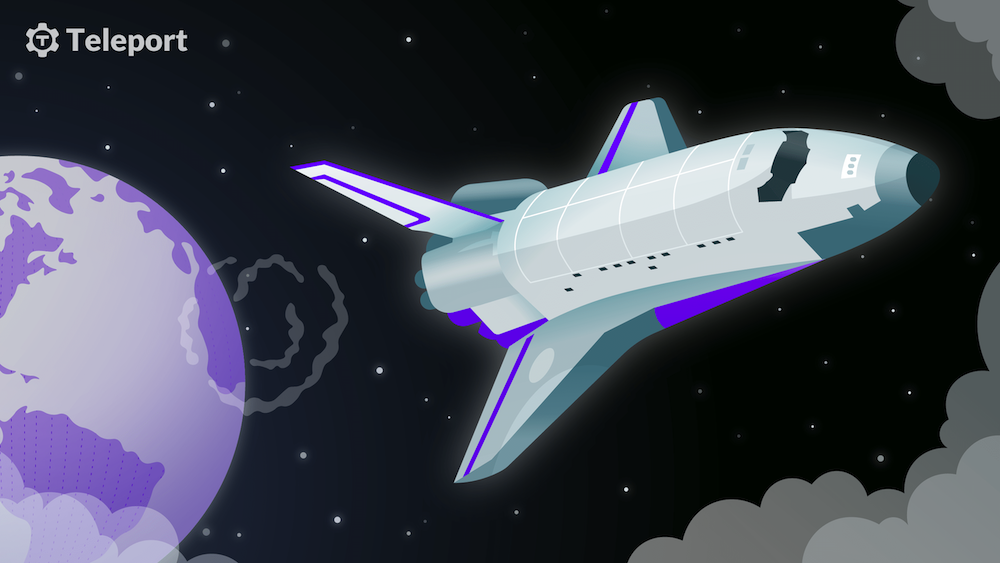 Software startup Teleport just raised new funding in order to capitalize on its recent growth.
Last week, Teleport announced that it raised $30 million in a Series B funding round led by Kleiner Perkins. This new round comes over a year and a half after its $25 million Series A, which was also led by Kleiner Perkins.
Teleport builds access plane software, which allows developers to access servers, applications and databases in a secure format. This is important for developers who are looking to test their code and applications in different computing environments before setting said applications free in the real world, especially as the adoption of cloud-based solutions continues and engineers work across multiple computing environments.
Since the company's Series A in 2019, it rebranded from Gravitational to Teleport (its product is also called Teleport) and experienced significant user adoption. As a result, the company's net new annual recurring revenue increased by 5x and total annual recurring revenue increased by 2.5x from year over year. The company says that it's on track to grow its revenue by 3x in 2021, as well as hire its 100th employee. The company currently has 30 open jobs listed across engineering, operations, product, sales and more.
Teleport considers itself a remote-first company, but has offices in Seattle and Oakland.
In addition to the Series B funding, the company also announced the launch of its latest offering, Teleport 7.0. This new iteration brings support for customers using database platform MongoDB, which more than 25 percent of all developers actively use, according to Teleport.
"Having experienced identity-based SSH access, Teleport users expect the same benefits for other computing resources, particularly databases," Teleport co-founder and CEO Ev Kontsevoy said in a statement. "Access plane technology is putting the era of configuring access for every data store one by one behind us. We're quite happy to be extending these benefits to the MongoDB users with this release, and our latest round of funding has made this an even more exciting time for our team here at Teleport."
A handful of major tech companies use Teleport's software, including Samsung, NASDAQ, Snowflake and IBM.