Carbon Robotics Raises $27M for Its Autonomous Laser-Wielding Robot
The funding will be used to scale the company's engineering team, establish regional sales teams and innovate new tech.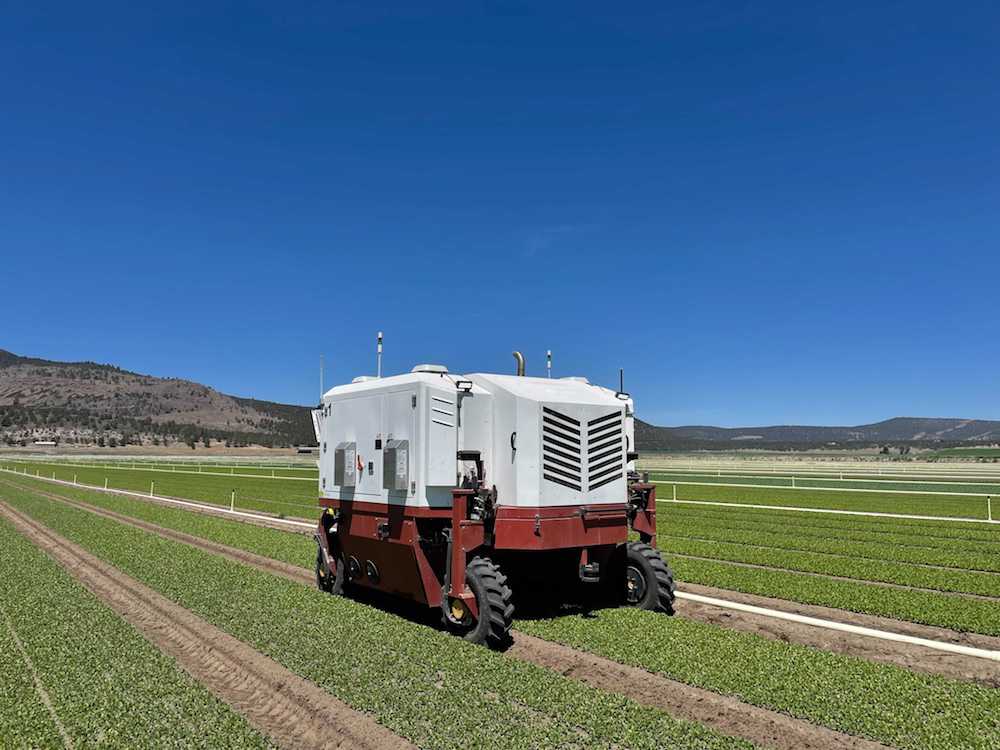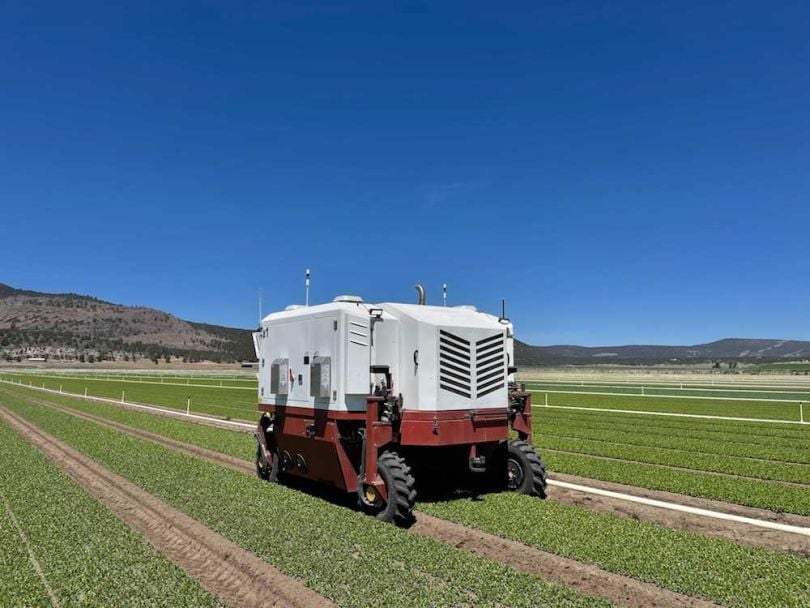 On Wednesday, Seattle-based Carbon Robotics announced the closing of its $27 million Series B funding round. Anthos Capital, Ignition Partners, Fuse Venture Capital, Voyager Capital, Bolt and Liquid2 Ventures all participated in the round, which brings Carbon Robotics' total funding to $36 million to date.
Carbon Robotics builds agricultural robots using cutting-edge technology. Its flagship product is the Autonomous Weeder, which is a tractor-like robot that uses artificial intelligence to spot weeds in a field, and then uses thermal laser technology to kill those weeds.
Weeds are a big problem for farmers, taking nutrients away from the crops that farmers rely on for their livelihood. In the past, farmers had to remove these weeds manually or use herbicides, but both of these solutions have their issues. Removing weeds manually requires a lot of labor, while herbicides can take a toll on the environment. On top of that, the frequent use of herbicides results in herbicide-resistant weeds, which makes the use of herbicide less effective.
Carbon Robotics' Autonomous Weeder doesn't use chemicals, and it doesn't use tills that could disrupt the soil. As a result, farmers have lined up to purchase the robot. Carbon Robotics has already sold out of its 2021 and 2022 Autonomous Weeder models, and secured over $20 million in bookings. The company is currently accepting orders for its 2023 model.
The company plans to use this new funding to scale product production, develop new technology, establish regional sales teams and grow its engineering team. The company is currently hiring with over a dozen open roles in sales and engineering.
"This investment further validates our mission to create tools that utilize technology to address farmers' toughest problems," Carbon Robotics CEO and founder Paul Mikesell said in a statement. "Weeding is one of the biggest challenges farmers face, especially with the rise of herbicide-resistant weeds and increasing interest in organic and regenerative methods. This round of investment will enable us to scale our operations to meet the increasing demand for this technology. Additionally, this funding will allow our team to continue to innovate new products and identify revolutionary ways to apply technology to agriculture."