The Future 5 of Seattle Tech, Q4 2021
Here are five up-and-coming local startups to watch as the year draws to a close.
Sure, the latest initiatives from the Teslas, Apples and Googles of the industry tend to dominate the tech news space — and with good reason. Still, the big guns aren't the only ones bringing innovation to the sector. 
In an effort to highlight up-and-coming startups, Built In is launching The Future 5 across eight major U.S. tech hubs. Each quarter, we will feature five tech startups, nonprofits or entrepreneurs in each of these hubs who just might be working on the next big thing. You can check out last quarter's inaugural round-up of promising Seattle startups here.
* * *
Everyone loves an underdog story. While the big tech companies are often the ones making headlines, Seattle is a city filled with small startups doing interesting things. From edtech to mental health and workflow optimization, these young companies are coming up with innovative new solutions to address old problems.
Built In gathered this list of five Seattle startups that are early in their journeys, but have a bright future to look forward to. Read on to learn more.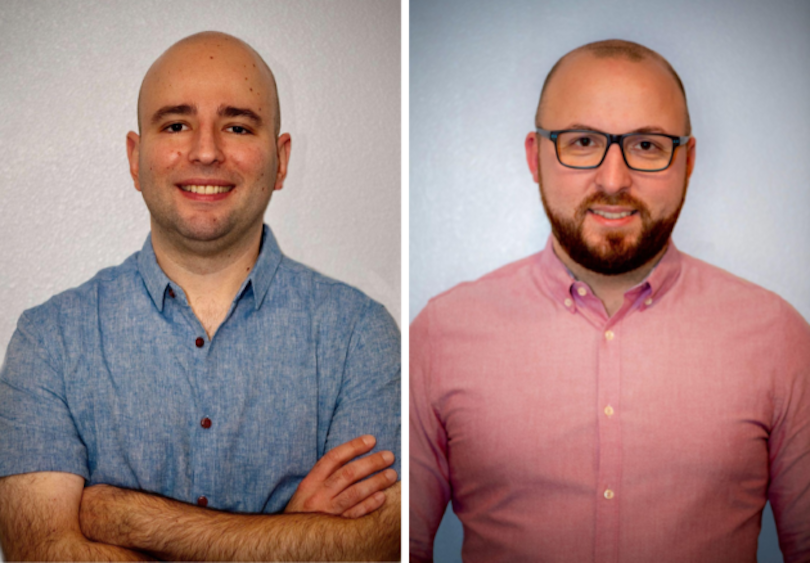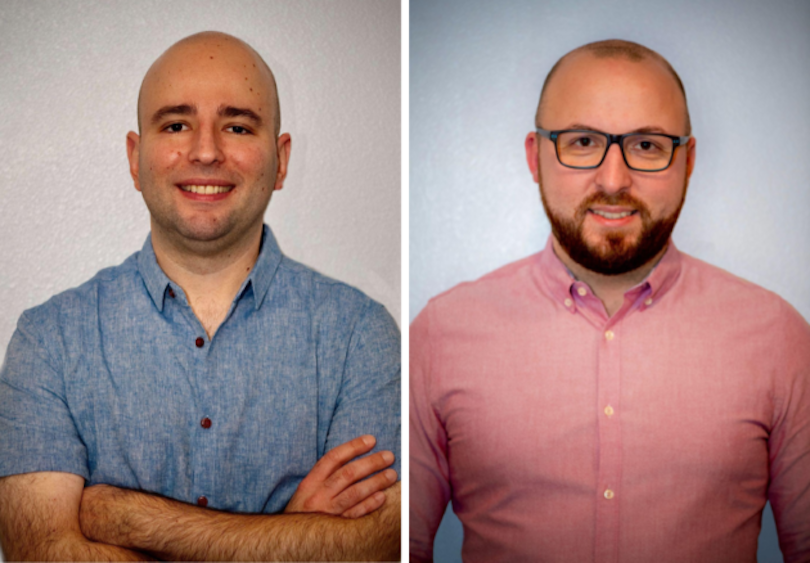 Brite (Edtech)
There's a lot that they don't teach you in school. One of those things is how to code. But as computers and software play a bigger role in our lives, maybe it's time that more kids learn this important skill.
Renato Vieira da Costa and Dmitry Litvinov were both teachers running their own afterschool coding academy, which eventually became the most successful kids coding program in their area. But what set them apart wasn't that they were the only ones teaching this skill, it was that they had the right tools to teach.
"It turns out, there are a lot of other afterschool educators that suffer from a lack of suitable solutions to help them effectively teach kids," Litvinov told Built In. "We felt that it's our sacred mission to transform that industry and empower the educators to repeat our success of positively impacting young minds."
This is what led the two teachers to launch Brite, a learning management system that helps teachers lead their own coding academies. The Brite platform includes the curriculum, tools and resources to teach coding and related STEM skills. On top of that, Brite makes learning to code fun by turning it into a game. Students can learn Java programming through Minecraft, Lua coding and 3D game development with Roblox or Arduino coding by programming their own drone.
Our goal is to become the 'Shopify of afterschool education.'"
Brite went through the Techstars Seattle Accelerator program earlier this year, which helped the company further develop its product and business strategy as a whole. Now the Bothell-based company is looking to partner with more businesses and organizations in order to bring its tools and curriculum to more teachers and students.
"As we grow our customer base across SMBs, our goal is to become the 'Shopify of afterschool education' where we help educators setup their 'afterschool storefront' and also give them access to an 'inventory' to serve to their customers," Litvinov, Brite's CEO and co-founder, said.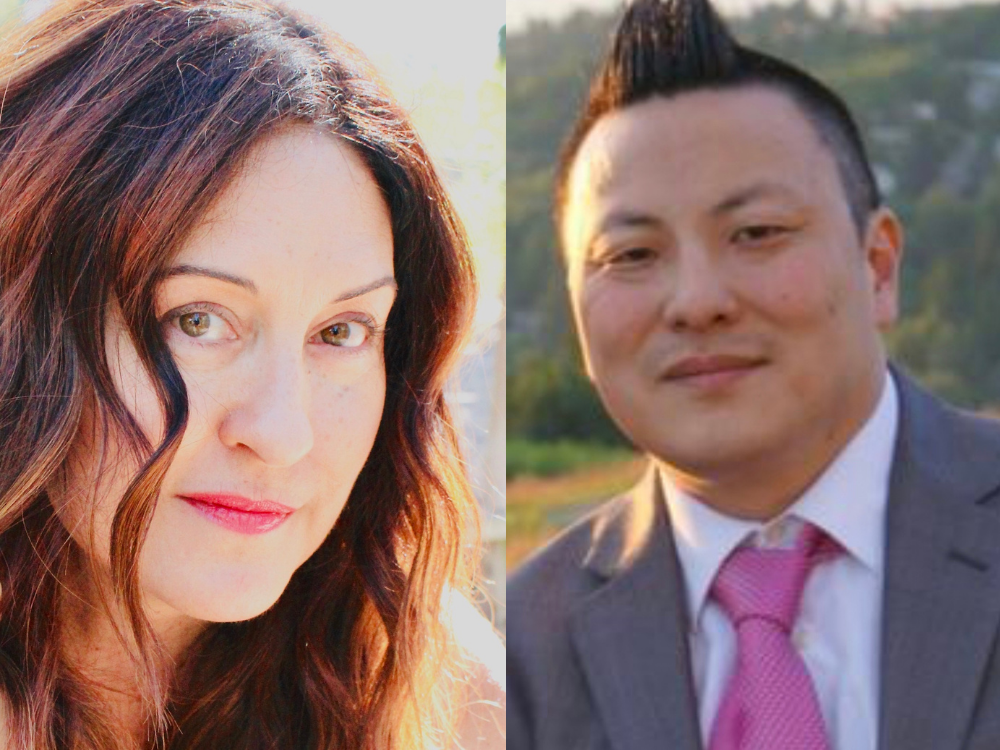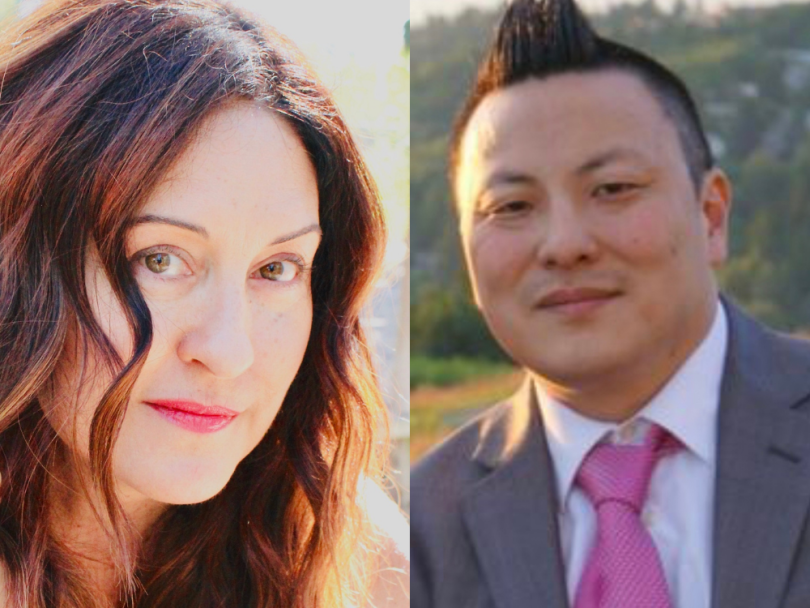 LitPic (Social Media)
Ask any kid what they want to be when they grow up and there's a good chance that their answer may be YouTube star. Digital content creators are playing a bigger and bigger role in the lives of the younger generations, but that's not to say that being an influencer is always a stable career choice. Seattle startup LitPic wants to change that.
University Place-based LitPic has created a platform that brings together social networking, content creation and monetization tools in order to help creators get paid for their content. The LitPic app has a built-in camera feature that allows users to create content, and from there followers can choose to give content "Lits" — which act as the platform's in-app currency. Users can then cash out Lits for real money.
Instead of relying on ads or selling data, LitPic acts as a gifting and payment platform. Creators keep 100 percent of their earnings. And LitPic does not host abusive content or pornography. But these features aren't the only things setting the company's offerings apart from other content subscription platforms.
"Another unique feature — and first within the creator economy — is a kind of 'gifter spotlight,'" LitPic CEO and co-founder Maurice Yi told Built In, "which champions gifters who support creators by ranking their comments higher, increasing video views, showcasing them as a 'top gifter' to increase their following, as well as providing insights to creators about who their top gifters are so they can not only interact with them more, but also tailor more content to what their audience wants to see."
LitPic is similar in some ways to TikTok, but allows followers and fans to pay creators directly without the need for sponsors. It's also akin to Patreon, except followers can interact a lot more with creators.
Several well-known angel investors have gotten behind the LitPic idea, including ClassPass CEO Fritz Lanman, TechCrunch founder Michael Arrington, supermodel Coco Rocha, among others.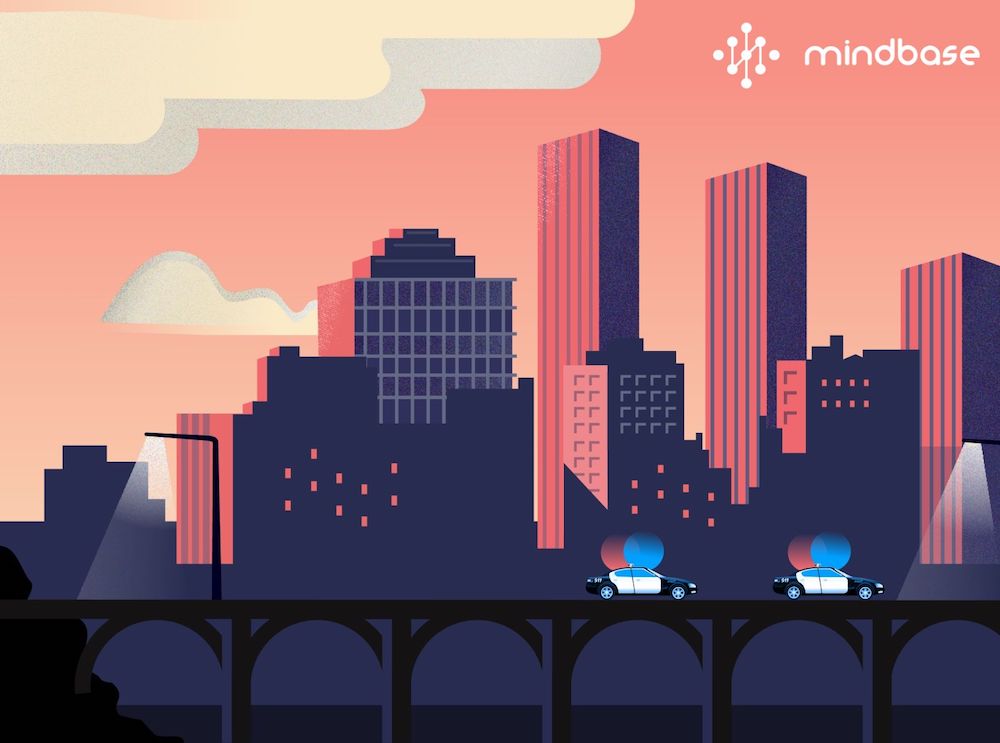 Mindbase (Healthtech)
Work can be a big source of stress regardless of what you do. But while some people sit at a desk all day checking Slack, others rush from one dangerous situation to another in order to save lives. And if your job puts pressure on you to save people's lives, you might want a way to deal with all that stress.
Seattle-based Mindbase is an app designed to help public safety first responders — including law enforcement, firefighters and EMS responders — deal with stress and prioritize their mental health.
Like Headspace or Calm, Mindbase combines offerings like meditation, cognitive behavioral therapy, peer support and other proven psychological treatments in order to improve the user's mental health. But unlike other mental health apps, Mindbase is designed specifically for first responders and integrates directly into a department's dispatch system. Through this integration, Mindbase is able to see when a person is dispatched to an especially critical call and then provide them with mental health resources.
When a police officer's response to a dangerous situation or how quickly an EMT can respond to someone who is in critical condition is dependent on how that person is feeling, it's incredibly important for these individuals to have proper mental health care.
Mindbase recently raised $650,000 in seed funding to make key hires and expand its national footprint.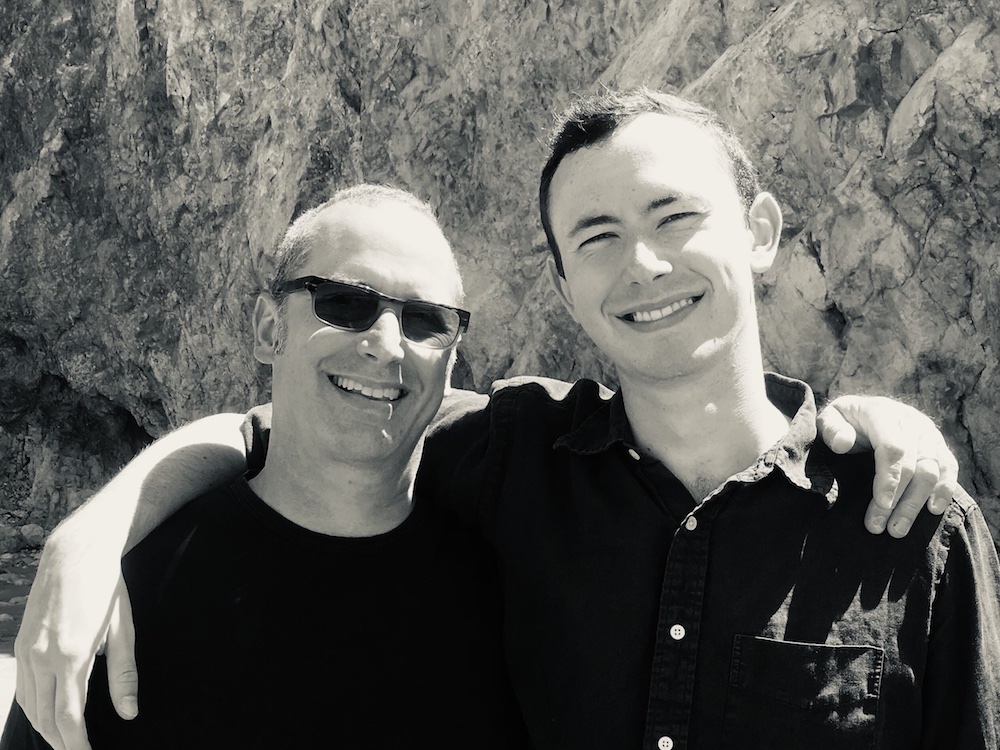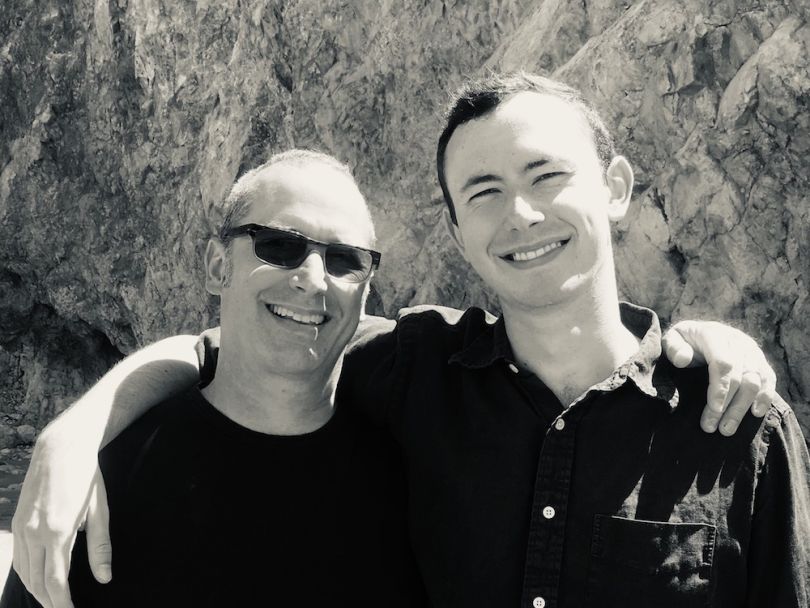 Symbolic Frameworks (Software)
Symbolic Frameworks wants to make workplace software that people will actually use.
If you work in tech, you probably spend a lot of time using different software products — whether that's messaging someone in Slack, recording data in Google Sheets or filling out customer information in Salesforce. Some of these software products have seamlessly blended into our work day, other ones are always a headache to use. For Symbolic Frameworks CEO and co-founder Scott Hudson, those headaches came from Salesforce.
"Those goals came naturally out of our own struggle using workplace software. We used Salesforce at the time — it cost more than $1,000 per person, per year and we had to continuously push and remind people to use it. It was hard to learn, it just presented the plain text you entered into it, and it was cost prohibitive, so it wasn't worth paying for anyone who didn't absolutely need it to do their job," Hudson told Built In.
So when Symbolic Frameworks created its first workplace software product, Protagonist, earlier this year, it wanted to make it as easy to use as possible.
"The app is dead-simple to learn, accessible to everyone in the company, and people keep using it because the app makes it easier to do your job, rather than it being a chore," Hudson continued. 
People keep using it because the app makes it easier to do your job, rather than it being a chore."
Protagonist is a software product that helps people make decisions. Users start out by picking the decision they want to make and then have it mapped out over a series of steps they have to take in order to complete that decision. Team leaders and executives have to make a ton of decisions that affect the business every day, which can mean they get stuck on small details or can lead to decision paralysis. Protagonist is designed so it's easier to use Protagonist than it is to make a decision without it. Plus, it relies on visual guides so users don't get lost.
Symbolic Frameworks launched from stealth earlier this year, which means the company is just getting started. In the near future, it plans to release additional apps that build off of Protagonist and help people do their job.
"We want to build an ecosystem of interconnected apps that share these philosophies, and embody them more effectively as more of those apps come online," Hudson said. "In the coming years, we plan to release additional apps that build on Protagonist. As more of our apps become available, their features will integrate with each other. As we add apps, there will become a network effect, where each app will have more and more connections to the other apps — all of it will feel familiar and be easy to learn, so you can run a large part of your own organization on this simple, affordable suite."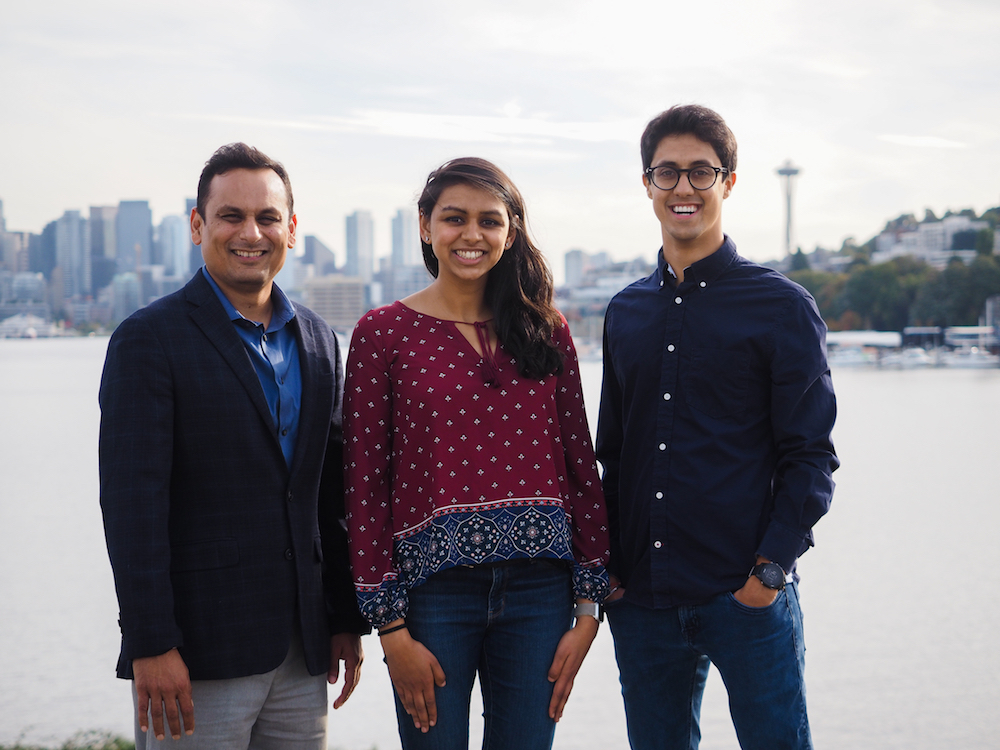 Yoodli (Software)
Ever notice your voice tremble or your palms sweat when you're talking in front of a large crowd? You're not alone. The National Institute of Mental Health estimates that 73 percent of all people have a fear of public speaking. Yoodli can help people conquer that fear.
Seattle startup Yoodli recently spun out of the Allen Institute for AI with $1 million in pre-seed funding from the Allen Institute and Madrona Venture Group. It's led by co-founders Varun Puri, Esha Joshi and Dr. Ehsan Hoque, who bring experience working for GoogleX, Apple and MIT Media Lab.
With Yoodli, their goal is to use AI to help coach people how to speak in front of a crowd. Users can practice giving a presentation with Yoodli, and the company's AI will do things like identify filler words, track gestures, measure eye contact, provide real-time analytics and give suggestions to improve. The platform can also track improvements over time, to make sure the user is progressing.
"During my time in Silicon Valley, I met countless colleagues, often fellow immigrants, who didn't receive the recognition they deserved because they struggled to communicate effectively," Puri told Built In. "I think technology can be an incredible leveler enabling people to practice and get real-time feedback based on science as well as from friends and coaches. I want to build tech to help these folks, as well as the millions of smart people in India and beyond, feel more confident while expressing their ideas."
While so many of us struggle with a fear of public speaking, the mission behind Yoodli is a personal one for Puri.
"I had a lisp that crushed my confidence in middle school," he said. "I would avoid saying certain letters, visit dentists to see if it was a jaw issue and shy away from large discussions. After a lot of heartache, I started participating in JAM events and began loving it. JAM stands for Just a Minute — you're given an impromptu topic and asked to speak for 60 seconds on the fly without saying 'um' or repeating yourself. Ever since I've sought out more opportunities to practice in group settings and try to help others. While at college, I competed in debate and mock trial at the national level and spoke at our commencement ceremony. At Google, I used to informally coach colleagues before large meetings. And now I won't stop talking!"
Yoodli is currently available via an early access waitlist on the company's website. Now that the company has launched from stealth, Puri says that it plans to add several key hires to its team in order to build out its AI technology.