Leafly's SPAC Merger, Amazon Care Went National, and More Seattle Tech News
Catch up on the latest news from the Seattle tech scene.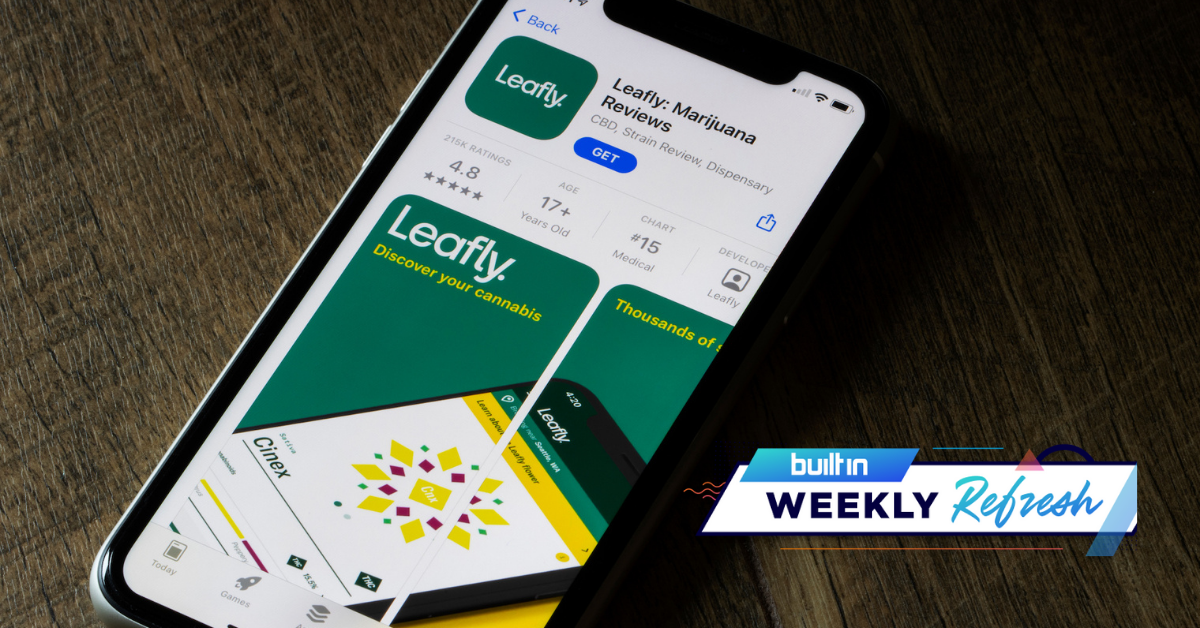 Tech news covered a variety of industries and topics this past week. Products went national, startups merged, others went public and, of course, companies kept raising funds. Read up on Amazon's expansion of its health care solutions service and Leafly's IPO debut. This is the Built In Seattle weekly refresh.
Amazon Care went national. The service allows workers to connect with doctors via video calls or SMS messaging. Certified board nurses can also be dispatched through the app if patients need further examination. Over the course of the year, the program will expand to over 20 cities with Chicago, New York City, San Francisco and Miami already confirmed. The service will also become available to employees outside of Amazon whose companies partner with Amazon Care. [Built In Seattle]
Modumetal secured $14M. With the new capital, Modumetal, a Seattle-based anti-corrosive coating manufacturer, will break into the automotive industry to protect cars from rust. The company manufactures a zinc-nickel-based coating and a nickel-cobalt liquid coating that protects metal surfaces from corrosion. Since launching, the company has raised $95.3 million in funding. [Built In Seattle]
Seattle TECH QUOTE OF THE WEEK
"Crypto is here to stay and Betterment wants to live our promise of long-term diversification and to provide our customers with the best variety of assets in the marketplace. Makara is unique in offering consumers managed crypto portfolios combined with the guidance and ease-of-use that have defined Betterment. Makara is to crypto today what we are to traditional investing since pioneering robo-investing a decade ago." — Sarah Levy, Betterment CEO
Makara acquired by Betterment. Betterment, a stock trading platform, acquired crypto platform Makara. Both companies use machine learning and AI, also known as robo-investing, to create better investment opportunities for users. With the acquisition, Makara will be absorbed by Betterment while Betterment will begin to offer crypto options on its platform. [Built In Seattle]
Leafly goes public. Nearly six months after making the announcement, Leafly will finally go public via a SPAC merger and trade under the ticker "LFLY." Leafly launched its e-commerce platform in 2010 to sell cannabis products. The platform grew in popularity as more and more states legalized the recreational drug. The company will be listed for trading starting February 14. [GeekWire]