Amazon's New AR Feature Lets Shoppers Virtually Try on Shoes
Using augmented reality, shoppers can try on shoes from the comfort of their homes.
Sneakerheads rejoice. A new feature launched on the Amazon shopping app Thursday that lets customers virtually try on shoes using augmented reality. 
Shoppers can look for sneakers on the app and after finding a pair can hit the "Virtual Try-On" button. Using the phone's back camera, it will display the selected shoes overlaid on the shopper's actual shoes. According to Amazon, its augmented reality tech can adapt to the angle of the camera when users move around. 
The new feature was added to the iOS version of the Amazon app and will be available for Android in the future, according to the company. The feature is available on thousands of sneakers from New Balance, Adidas, Reebok and Puma, to name a few.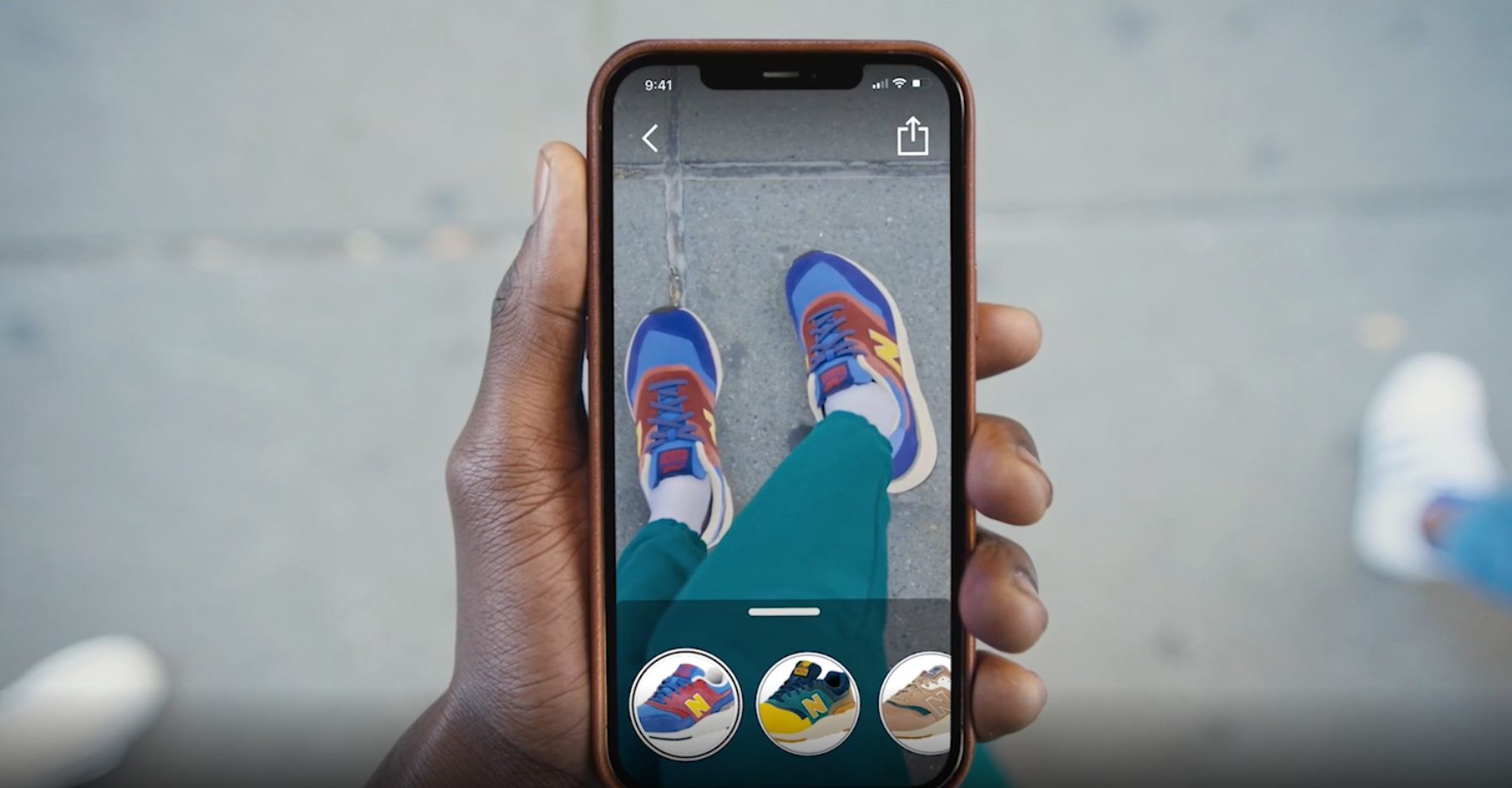 "Amazon Fashion's goal is to create innovative experiences that make shopping for fashion online easier and more delightful for customers," Muge Erdirik Dogan, president of Amazon Fashion, said in a statement. "We're excited to introduce Virtual Try-On for Shoes, so customers can try on thousands of styles from brands they know and love at their convenience, wherever they are. We look forward to listening and learning from customer feedback as we continue to enhance the experience and expand to more brands and styles."
While the new tech is cool for shoppers it is also beneficial for brands. The new tech feature gives brands the opportunity to showcase their products in a new manner that is sure to leave an impression on customers.